$16 million slated for city's worst streets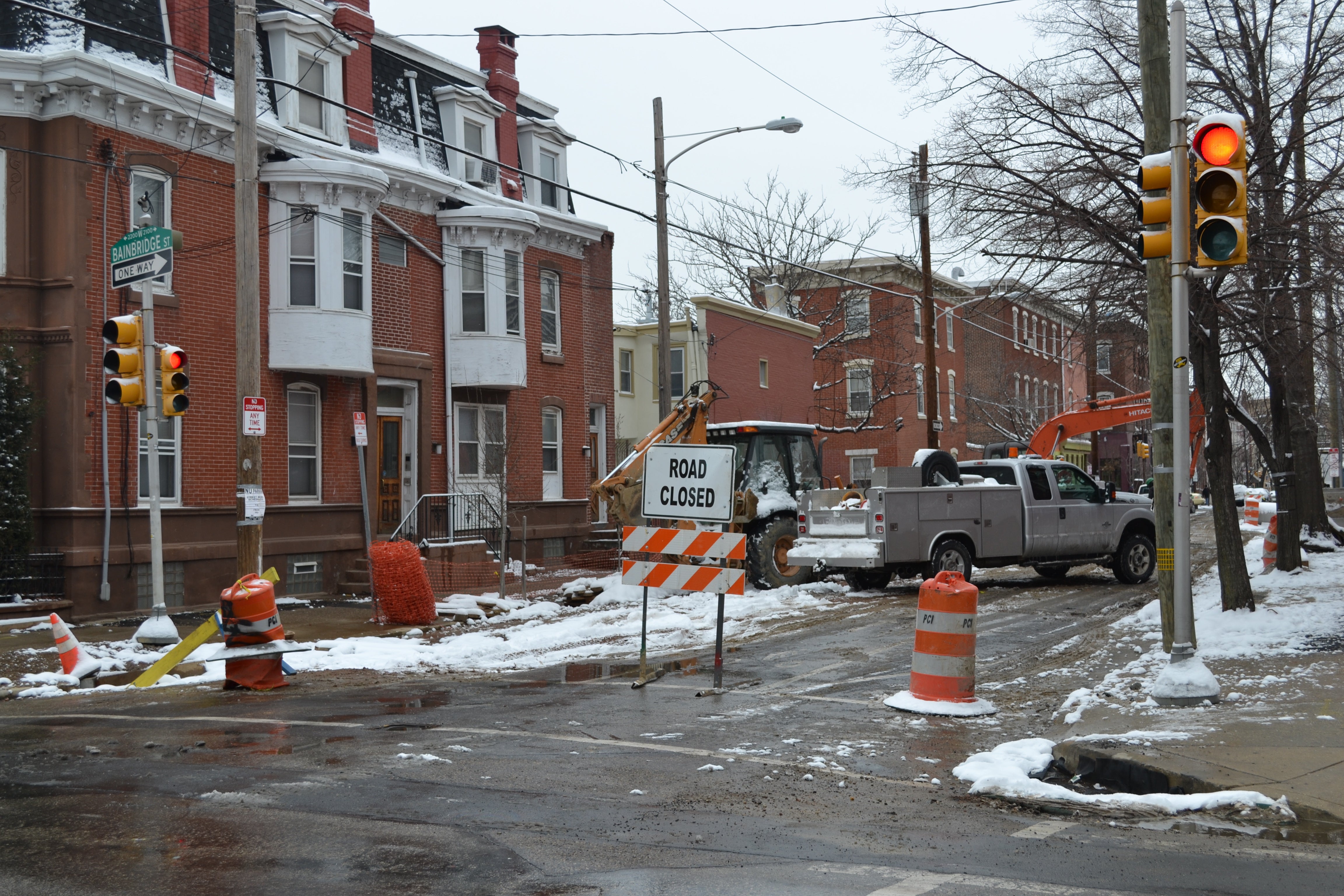 The Philadelphia Streets Department is on track to repair more potholes this winter than it has ever filled in a single season, but it's not all bad news for the weatherworn department. In Mayor Nutter's 2015 budget proposal, the Streets Department stands to get $16 million for street paving.
That's a 33 percent increase above the department's current $12 million street paving budget, and if the funding is approved, it will resurface 56 miles of city streets and install 533 ADA-approved curb ramps.
"It's been an unusually tough winter, and with potholes being repaired at a record pace an increased investment in paving is being made in this capital budget," said Andrew Stober, chief of staff at the Mayor's Office of Transportation and Utilities.
The Streets Department has already repaired more than 12,200 potholes.
Streets Commissioner David Perri said, despite what some might think, pothole costs are not significant because the Streets Department uses its own labor to do the repair work. Each pothole costs about $22 to fix and is paid for with capital dollars from the paving budget. If the department repairs an additional 10,000 potholes, that costs about $220,000, a relatively small amount when considering the $12 million paving budget.
Still, even repaired potholes leave their mark on the city's roads.
"This has been a particularly rough winter on the street network," Perri said.
Another factor is utility work.
"This winter's been really tough on some of the [utility] ditches," Perri said. "When there's work done in the winter, they only get a temporary restoration, and when you only get temporary work, they tend to unravel faster."
The $16 million is slated for the city's 2015 budget though, so the city won't see those dollars right away.
Still, Perri said, "we're thrilled that we got additional money."
"We need to keep our street network in a state of good repair, and this is the minimum necessary to address some of the worst streets in the city," he said.
This season the Streets Department will resurface 22 miles of roadway and install 775 ADA-approved curb ramps.
The paving season begins when the asphalt plants, which shut down during freezing weather, reopen. Perri said he expects the department to be in full swing with paving season by mid-April, and the department will follow a "worst first" policy when deciding which streets get fresh pavement.
The smooth streets could bring an added bonus for city cyclists.
"Every street that gets repaved gets evaluated for bike lanes, and we restripe all the streets after we pave them, so there may be new bike lanes added as a result of this paving," Perri said.
WHYY is your source for fact-based, in-depth journalism and information. As a nonprofit organization, we rely on financial support from readers like you. Please give today.