#Metoo? Number of women who worry about sexual abuse has not changed materially over the past 17 years, Gallup poll finds
Listen
6:10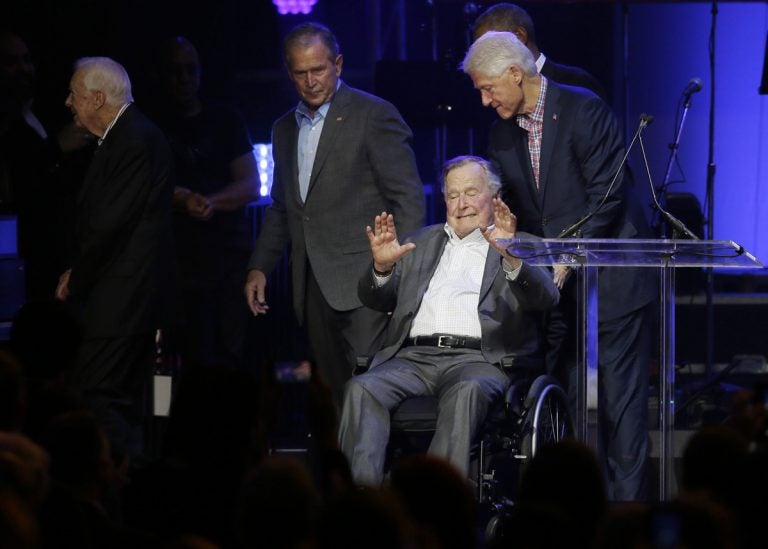 NewsWorks Tonight host Dave Heller sits down for his weekly conversation with Gallup's Frank Newport to talk about trends in U.S. opinion.
Here are this week's topics.
New Gallup data show that, while a majority of Americans still support the death penalty, that support level is edging down and is at its lowest level in decades.
Hollywood director James Toback, NBC political analyst Mark Halperin, and George H.W. Bush are the latest high-profile men to be accused of sexual harassment over the years, as women continue to come forward as part of the #MeToo movement to publicly acknowledge sexual harassment and abuse.
Gallup has just updated its measure of the number of women who worry about sexual abuse, and finds that worry has not changed materially over the past 17 years.
President Donald Trump has now finished three-quarters of his first year in office. How was his third quarter compared to that of other presidents at this point in their administration?
People mainly mention three things that we group into concerns about government: Trump and the presidency, Congress and its anger and refusal to compromise, and the lack of things getting done as a result. Trump promised to address this ("drain the swamp"), but it does not appear to have been drained so far.
Listen above for the conversation and to find out where American opinions fall.