Zoning board rejects apartment proposal at 6th & Christian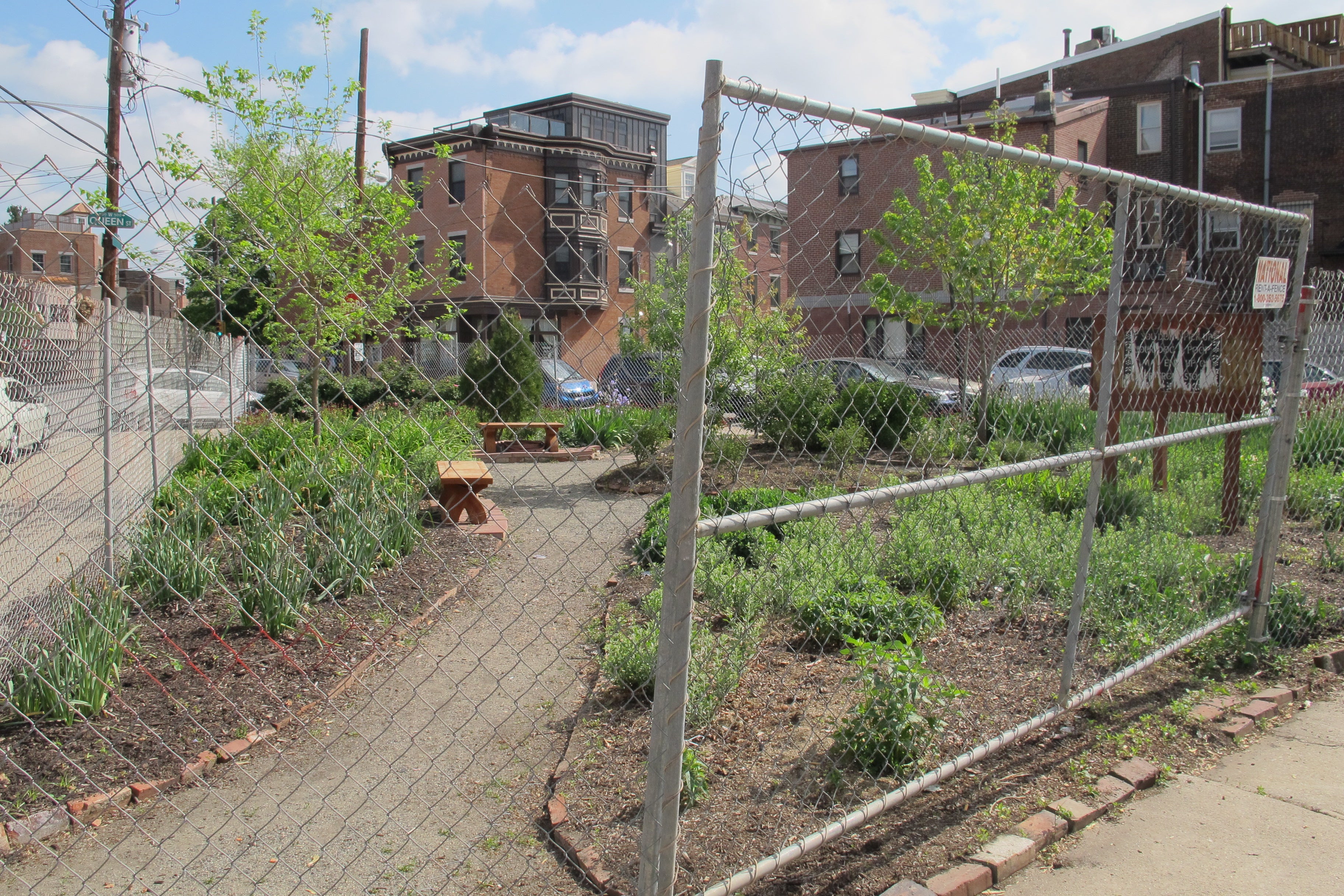 The Zoning Board of Adjustment voted on Wednesday to deny a developer's proposal to build a four-story apartment building and restaurant on a vacant triangle of land at 6th and Christian streets in Bella Vista, according to several sources.
Initially, developers Dan Rosin and Rafi Licht proposed a five-story structure with 12 apartments and no parking spaces on the site. When the developers discussed the proposal with nearby residents, some neighbors worried that it was too tall and might exacerbate parking congestion. In response, the developers revised the proposal, shortening it to four stories with nine apartments, a design that still required a small handful of variances from the site's zoning classification.
The Bella Vista Neighbors Association eventually sent a letter of non-opposition to the zoning board, saying that a general vote came out 24-11 in favor of the project, while a vote of the nearest neighbors came out 8-10 in opposition. The zoning board did not give a reason for rejecting the variances, according to several people who attended the meeting.
"We're disappointed obviously," Rosin said on Thursday. "We were surprised, too."
Rosin said he thought the project had the support of the majority of the neighborhood. Rosin and Licht told PlanPhilly that they're still considering what to do next. The pair had an agreement of sale with the site's owner, Stuart Schlaffman, but it was contingent on getting zoning approvals. If the developers try to design a project that doesn't need zoning variances, they won't be able to fit as many units.
"Frankly, we feel everybody has lost, because the neighborhood supported it and it would have been a handsome building with very nice materials," Rosin said. "If we go forward, I'm not so sure it can be such a nice building."
Joel Palmer isn't disappointed, though. Quite the contrary. Palmer has been leading the charge to try to get the site turned into a park with his group Friends of Triangle Park. The Philadelphia Redevelopment Authority made an offer on the property a few years ago, but the deal stalled over environmental concerns and the cost of doing remediation. (The property used to be a gas station.)
"We are greatly heartened by the overwhelming neighborhood support from both Queen Village and Bella Vista and intend to proceed with our plans for a park," Palmer said on Thursday.
Palmer said that even though the last deal with the Redevelopment Authority didn't pan out, the group is simply starting over with the new mayoral administration. He doesn't believe the developers made their case for hardship, which is the standard the zoning board requires applicants to meet in order to get variances. He said he's planning to start drumming up more community support for the park and talking with Councilman Mark Squilla about potential ways to acquire the property.
"We think this project would have benefited Nebinger, the local school, and we think it would have benefited Passyunk as a commercial corridor," said Rafi Licht. "… It's been an empty lot for a long time and people get used to empty lots, but that's not what it should be."