ZIP Audio Postcard: Jim Kenney, South Philly, 19148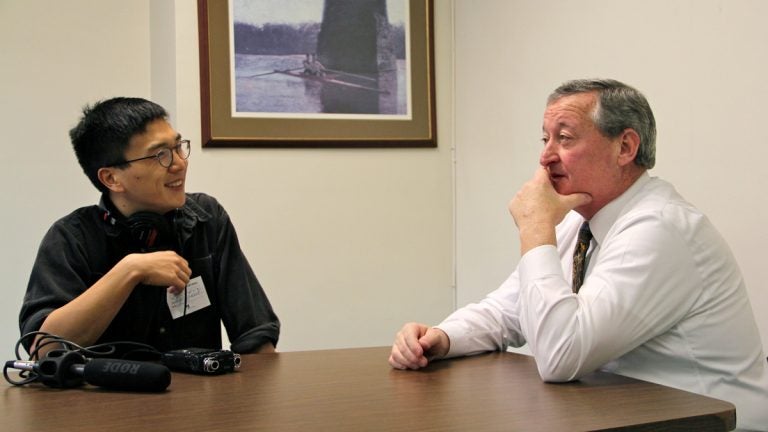 As a kid, Jim Kenney spent lots of time playing outside in his South Philadelphia neighborhood.
"I went out the door at 8:30, 9:00 in the morning. I didn't come back til' 8:00 at night."
The new mayor sat down with producer Alex Lewis for the new community storytelling collaboration Every ZIP Philadelphia. The project is asking residents across the city the question, "What place means the most to you in your neighborhood?"
In this ZIP audio postcard, Kenney describes his favorite pastime – playing at Burke Playground, and later, working as a summer aid.
"I grew up there and worked there and it's still active today," says Kenney.