'I'm not by myself': Wilmington moms who lost children to gun violence forge bonds amid grief
City Councilwoman Zanthia Oliver organized the women. They meet regularly to share a meal, commiserate, and offer each other a shoulder.
Listen
4:25
Sharrieff Stewart doesn't even try to fight back the tears and sobs, to camouflage her perpetual grief.
More than three years after her 23-year-old daughter Alexus Cumberbatch was shot to death on a Wilmington street, Stewart is once again struggling to talk about the tragedy.
For this telling of her daughter's death, in the basement of a church in Northeast Wilmington, Stewart has an audience of other women who share her heartache.
She's speaking to, and being encouraged by, about 20 women who call themselves We Are The Moms. All have lost a son or daughter to the relentless wave of gun violence that has plagued Delaware's largest city for a quarter-century.
Cumberbatch, known as Lil Lex, was a bystander hit by a stray bullet after a member of the notorious NorthPak gang rained a hail of gunfire on a corner in the Browntown neighborhood, according to Stewart. A teenage boy also was killed, and two men were wounded. No one has been charged in the mass shooting.
With Stewart still so overcome with grief that she can't even start her story without faltering, the other ladies pick her up.
"It's ok, baby,'' one says softly.
"Come on,'' another coaxes.
"We're here for you,'' calls a third reassuring voice. "You got it."
So Stewart, still weeping, shares the agony seemingly as raw as the night she waited with dread at Wilmington Hospital while yards away, inside the emergency room, doctors and nurses tried in vain to save her child's life.
"I just feel like because of how she was killed and who killed her that I'm never going to get justice because there's so many bodies, all these guys, and she's just a number to the police department,'' Stewart says, pausing every few words in an effort to gather the resolve to continue.
Stewart says a detective told her the gunman was later killed in a retaliatory shooting, a cycle of bloodshed that Wilmington Police Chief Wilfredo Campos and his predecessor Robert Tracy say has defined Wilmington's persistent epidemic of gun violence.
Since 2017, 176 people have been shot to death and another 744 wounded by gunfire, making the city of 71,000 people one of the most violent per capita in America.
Stewart explains how her daughter's slaying enacts a heavy daily toll on her, and how she has fought to persevere through the pain by finishing school and becoming a phlebotomist.
"I'm struggling with life. I am depressed, and I have anxiety and I take medication,'' Stewart says. "I pray every day that I don't take my life."
With every halting word, the other women do their utmost to comfort Stewart.
"Hmmm, mmmm,'' says one.
"Take your time,'' calls another.
And that's the point, and the purpose, of these women who gather to commiserate and share a meal over tears and even laughter. They give each other the space to grieve, to do it together.
City Councilwoman Zanthia Oliver, who also has had family members and close friends killed by gun violence, has organized the women over the last two years and even helped some get access to grief counseling.
Oliver says the women are drawn together in no small part because all face the stigma that somehow they are to blame.
"They weren't crappy mothers," Oliver said, noting that the vast majority have decent jobs.  "They were average single parents doing the best they can to raise a boy."
One night this spring, the women were recognized on the floor of City Council, where members applauded as the women, wearing white and red "We Are The Moms" t-shirts, their expressions solemn, stood side by side in chambers.
On the night Stewart spoke in the church basement, Chief Campos came with the head of his Criminal Investigative Division and a civilian investigator who's working on cold cases.
During his session with the women, Campos and his aides listened and took notes, then met with them afterward to get details to pass on to detectives.
Before hearing the women's stories, Campos said he appreciated that they are spending time together and bonding.
"One of the things that is really important always is remembering the victims,'' Campos said. "Even though they may be cold cases, we don't forget that someone actually lost a brother or son, sister, or father or uncle. It's also just as tragic for the people they leave behind."
'Nobody really understood what I was going through'
After telling the police and the other women her story, Stewart told WHYY News her pain is constant.
"I struggle with just the day-to-day living, waking up in the morning, getting ready for work,'' she said. "I pick my battles. Do I cry now and get it out of me before I walk in the building, or do I  wait for my drive home and take the long way home to get it out? But I struggle on."
Joining the other women brings her some consolation, however fleeting.
"It feels good to know that I'm not by myself,'' Stewart said. "I'm not the only one stuck."
Jackie Kinard lost two sons to gun violence. Omar Kinard, 21, was killed in 2007 by a gunman who fired at him and some friends in a dispute. That killer is serving 26 years behind bars. Nearly a decade later, 34-year-old Terrance Kinard was gunned down. Two men were charged in Terrance's slaying last year and pleaded guilty this month to second-degree murder.
Jackie Kinard, 58, who has worked in the hotel and daycare industries, said the anguish over having two sons killed in the streets has been nothing less than debilitating.
After Omar was killed, "I walked around in the clouds for the longest time because my friends weren't burying their children, so nobody really understood what I was going through and I was angry because they didn't understand. They hadn't been there. I felt alone."
Nearly a decade later, "just when I felt like I was getting better with Omar, then I buried another son,'' she said.
With the trial of Terrance's alleged killers looming, Kinard says she merely tries to live one day at a time.
In the meantime, she feels a sisterhood with the other moms as they work on "picking up the pieces,'' Kinard said. "It's a struggle. I go through days where I have good days. I have bad days. I was seeing a psychiatrist because the depression got to be so much."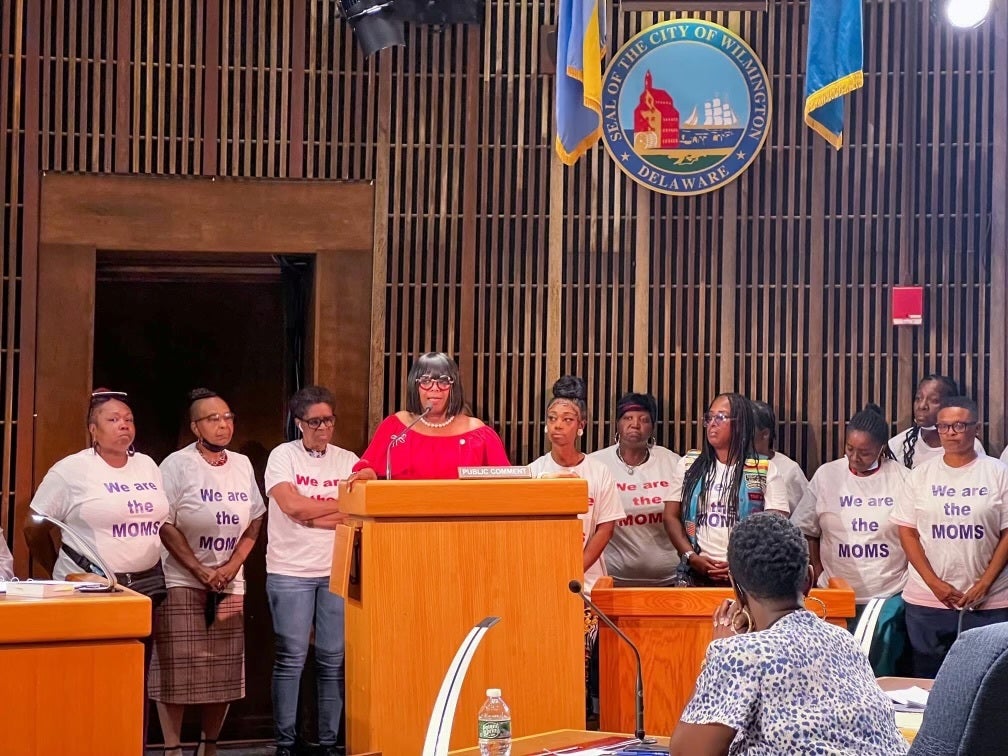 Tiffany Wiggins is still seeking justice for her son Brandon Wiggins, who was murdered while he sat in his car in 2014. His mother, a human resources manager at the Port of Wilmington, choked up when she talked about it.
"My son, it's always a touchy subject,'' she said. "And excuse my shakiness in my voice, but it's been nine years since my son's been murdered. It's been hell."
We Are The Moms provides some needed relief, she said.
"It's very good to meet with the other mothers because it kind of helps us and it gives a little bit of solace and knowing that we're not alone,'' Wiggins said. "We're not by ourselves. Of course, we all have our own stories, but it is great to meet with the other mothers because it helps you move on.''
During the session with Campos, one mother, Jena Carter, kept up the drumbeat of urging police to be mindful of the moms and other loved ones left behind in the wake of the bloodshed.
Carter, who trains office employees for a community health provider, lost her son Jaron Smullen in 2019, when he was shot by a man he knew after an argument over a woman. The killer, whose shooting was caught on a video surveillance camera, received a 21-year prison sentence.
Carter, whose upbeat demeanor is contagious, said she is fortunate to have found justice and to be able to afford therapy, and does what she can to help the other women find some measure of peace.
"When I meet with these other mothers, I get to encourage and motivate them to live,'' Carter said.
"I'm trying to heal the community or help mothers to heal in the community. What this group does is gives me the opportunity to give back. When I go, I always try to bring the group together because the mothers are angry, and some things haven't been solved. But being mad, being angry, does not bring him back."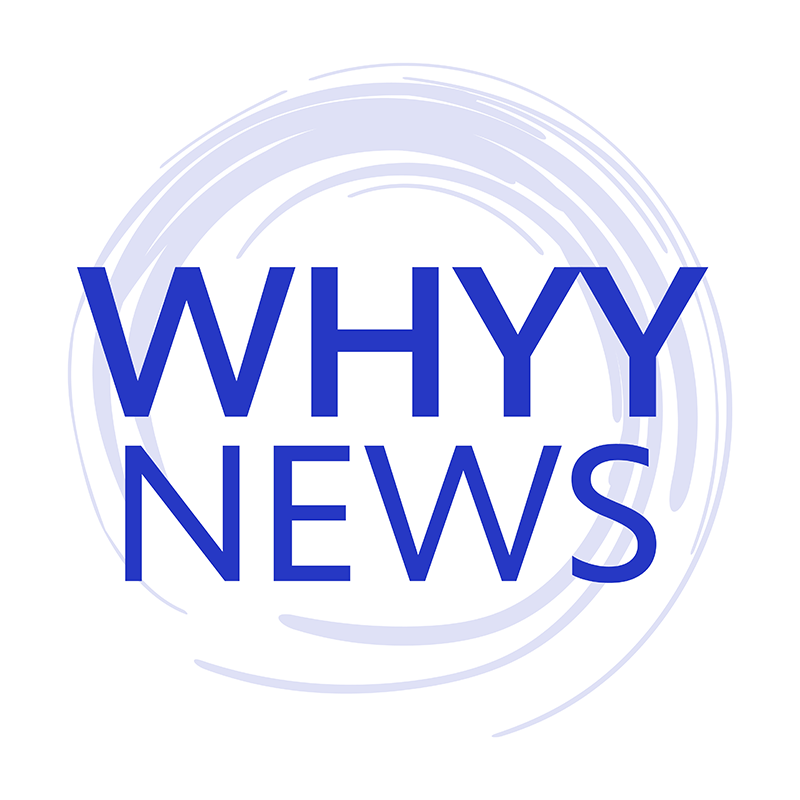 Get daily updates from WHYY News!
WHYY is your source for fact-based, in-depth journalism and information. As a nonprofit organization, we rely on financial support from readers like you. Please give today.