WHYY listeners share snapshots of Philly's holiday decor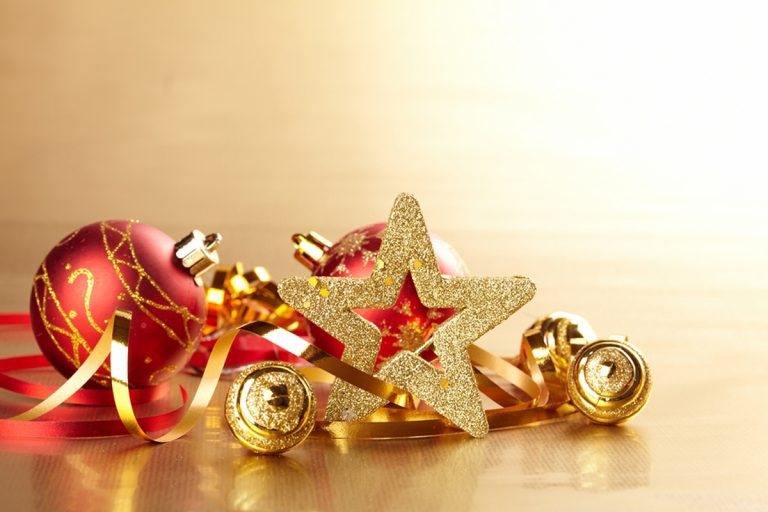 Holiday decorations abound this time of year. Eye-catching lighting displays create a warm and festive glow, while evergreen boughs and candles scent the air.
"Morning Edition" listeners tweeted photos of their decked halls, indoors and out, to @GoodMorningJen.
We hope they brighten and inspire your holiday season, making it one of the most joyous of all.
@GoodMorningJen If you're still looking for Xmas photos, here's mine. Holly Willett in Glassboro, NJ pic.twitter.com/Lxl2ffGBb5

— Holly Willett (@schaubimc) December 13, 2017
Nature makes stunning #holidaydecorations – an artistic friend made this arrangement for my front porch. @GoodMorningJen #WHYYHolidaypics pic.twitter.com/NCacMlvPsi

— GreenerNJ (@greenernjprod) December 14, 2017
@GoodMorningJen – office decorations 🙂 pic.twitter.com/2JLL9gnV3R

— Angela M. Thomas (@AngelaMThomas) December 13, 2017
@GoodMorningJen one word – CATS pic.twitter.com/Rqo6IY8XTj

— Rose Strong (@Rozenjoze) December 12, 2017
@GoodMorningJen Good morning, Jennifer, from your friends @LowerMerionTwp! …Last night's Ardmore sunset in our Board Room atrium. #WHYYholidaypics pic.twitter.com/gDpHSVV9F1

— Lower Merion Twp. (@LowerMerionTwp) December 12, 2017
@GoodMorningJen pic.twitter.com/m4qTDFa0Ul

— Nanette Wizov (@Nanowiz05) December 11, 2017
Our living room in progress. @carsonet pic.twitter.com/w4DxhxPGD7

— Ali Carson (@ali_carson) December 11, 2017
Our little bookstore in Frenchtown NJ all dressed up for the holidays @GoodMorningJen @BookGardenFT pic.twitter.com/rLSPW9FWFd

— Caroline Scutt (@SweetScutt) December 11, 2017
Mornin'. #philly pic.twitter.com/ieSHdka5CE

— Naomi Starobin (@nstarobin) December 13, 2017