Why Camden's school turn-around plan is getting a better reception than the one in Newark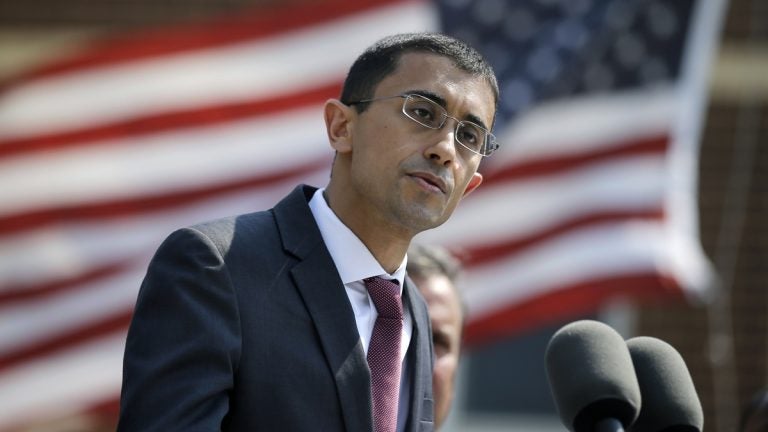 This is not Jersey's best week. Revelations from Bridgegate, along with the peculiar backroom statecraft that spawned the scandal over the Hudson, seem to splatter daily across the front page. Jon Stewart and Jimmy Fallon get a second Christmas while Chris Christie appears pale and oddly flat.
As I'm writing this, the Bergen Record breaks the story that the Governor's brother Todd bought and sold properties near the PATH station in Harrison which, coincidentally, had been just been awarded renovation funding to the tasty tune of $256 million.
And here's another fresh Jersey lowlight: in Newark Tuesday night, state-appointed Superintendent Cami Anderson was booed off the stage during a rancorous meeting where 500 people, including the president of the American Federation of Teachers, reacted with disdain to her "One Newark" plan that would restructure the city's school system. This plan includes universal enrollment procedures for both charters and traditional schools, expansion of charter schools, and closings of poorly-utilized school buildings.
Yet on Monday Camden's state-appointed Superintendent Paymon Rouhanifard, a former colleague of Cami Anderson's, announced a plan called "The Camden Commitment" that would restructure the city's school system. This plan includes universal enrollment among charter and traditional schools, expansion of charter schools, and closings of poorly-utilized buildings.
According to NJ Spotlight, Rouhanifard's proposal was greeted with light applause.
There are many reasons why Camden residents appear sanguine about a school district reform plan that has enraged Newark residents. Some of these reasons are obvious and some are obscure. But let's focus on one element that swings consensus towards Superintendent Rouhanifard: the road to his "Camden Commitment" was paved last year by an independent study commissioned by the school board entitled "Needs Analysis and Strategic Plan." That unflinchingly honest description of Camden's broken school system was then accepted formally at a school board meeting and featured on the district website. (The Analysis has since been taken down; note to administrators: put it back up.)
In other words, the dysfunction of Camden's school system has been examined, dissected, and confirmed by school board members, the mayor, and families. N.J.'s most troubled city has somehow found itself unified in purpose, while Newark's community is educationally fragmented.
Let's go back to Camden's Needs Analysis:
"Despite spending more per pupil than almost any district in the country, Camden schools have failed to serve their students effectively for years. This is not the fault of any individual or group: There are many passionate, hard-working teachers and administrators throughout Camden. But they have been working in a broken system that has lacked effective leadership for too long."
In sync with this "broken" system, the report continues, "instructional rigor is low across the district. During the [classroom] walkthroughs we conducted, we found that the vast majority of lessons operate at the lowest levels of rigor." The school board is, at best, disinterested, and "the policies, systems, processes, and structures needed to educate children in a mid-size urban district are loosely formulated, misaligned, poorly implemented, or simply non-existent."
Rouhanifard's "Camden Commitment," then, is a direct response to an acknowledged crisis; the hue and cry of Newark is absent. Camden residents, muses Rouhanifard, have been "telling me … [w]e need something different. They couldn't care less about the governing structure of a school."
Thus, the Camden Commitment is comprised of a set of "promises" intended to reinvigorate the city's failing school system. These promises include safer schools ("half of elementary school students say they don't feel safe going to the bathroom or walking in the hallways"); modern and technologically-equipped buildings; universal pre-kindergarten; community involvement; and a reduction in wasteful spending that is a product of "underutilized schools, overstaffed schools, and disproportionate levels of administrative and support services."
From the "Superintendent's Message" that prefaces the plan:
"The bottom line is that we need new and innovative solutions to make school a dynamic, life-shaping force in young people's lives. To get there, we will nurture our best learning environments and create new ones that address unmet needs and resonate with young minds. Students must have access to good schools. Whether those schools are organized traditionally, or as public charter schools, or as some hybrid of the two is of little concern to anyone who needs them."
Then Rouhanifard nails it: "Children are not thinking about how their school's governance is organized; nor are parents who need a better option."
The axis of Newark's educational dissension, on full display this week, revolves around politics and power. The leaders there might want to take a look at N.J.'s most troubled and impoverished city for some guidance on how to make the pivot to schoolchildren and parents.
________________________________________________
Laura Waters is president of the Lawrence Township School Board in Mercer County. She also writes about New Jersey's public education on her blog NJ Left Behind. Follow her on Twitter @NJLeftbehind.
WHYY is your source for fact-based, in-depth journalism and information. As a nonprofit organization, we rely on financial support from readers like you. Please give today.