What Gov. Christie's 'New Jersey Comeback' looks like now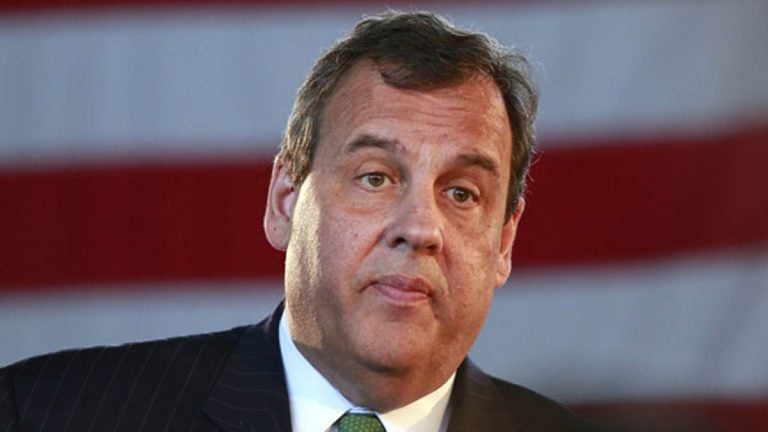 New Jersey has gained nearly 8,000 jobs since the beginning of the year, but the unemployment rate has gone up as well. That type of uneven result has become a hallmark of the state economy during Gov. Chris Christie's tenure, which began in early 2010 as the state was trying to crawl out of recession.
Christie, a Republican who knocked his Democratic predecessor Jon Corzine for rising unemployment, has enjoyed some economic growth during his time in office, including seeing the state's jobless rate drop markedly over the past few years. Unemployment was as high as 9.7 percent before he took office.
But there has also been a series of setbacks along the way, and Christie's record over the past five years has not yielded the resounding success that political analysts say he'd like to have as he now explores a run for U.S. president in 2016. For example, New Jersey's unemployment rate has ticked up just in the last year to 6.5 percent as Christie has started making trips to Iowa and New Hampshire, two important early primary states. The state's jobless rate has also stubbornly remained roughly a full percent above the national unemployment rate of 5.5 percent, even as Christie has now had several years to implement his own economic-growth strategies.
And despite gains enjoyed since Christie took office – the state has added 177,500 private-sector jobs since February 2010 — New Jersey's unemployment rate is tied for 42nd among all states, according to federal statistics, worse than neighboring Delaware, New York and Pennsylvania, and tied with Connecticut.
New Jersey has also recovered only roughly 60 percent of the nearly 260,000 jobs that were lost to the past recession, which overlapped with the beginning of Christie's tenure.
The country as a whole, meanwhile, has recovered 132 percent of the jobs lost to the recession, and New York's total is even more impressive, at 244 percent,according to statistics compiled by the liberal think tank New Jersey Policy Perspective.
The state's sluggish recovery has also drawn the attention of major Wall Street ratings agencies, which have cited the slow job recovery as a factor in recent downgrades. Last week, Moody's joined Fitch Ratings and Standard & Poor's in knocking New Jersey's credit rating by a third full step since Christie took office – a record number of reductions for any New Jersey governor.
There have also been some pretty high-profile individual episodes that have brought unwanted attention to New Jersey's broader economic trials during Christie's tenure.
Earlier this year, luxury automobile manufacturer Mercedes-Benz announced it was leaving Bergen County for Georgia, costing New Jersey an estimated up to 1,000 jobs.
Atlantic City has also been a significant trouble spot, with the loss of nearly 10,000 jobs after casino closures in the past two years, as well as the pullout of United Airlines from Atlantic City International Airport.
And that has come even as Christie has tried to make revitalizing the seaside resort a priority, first issuing a special report on economic-growth strategies for the city in 2010. His latest effort, the hiring of two emergency financial consultants, has also brought mixed results.
The duo issued a preliminary report last month after reviewing city finances, but its recommendations – including possible layoffs and deferring pension contributions and debt-service payments — drew skepticism from Wall Street and heavy criticism from a key legislative ally of the governor's, with Senate President Stephen Sweeney (D-Gloucester) saying his effort's "have failed to address the city's fiscal crisis" and caused "enormous damage to its financial stability."
But New Jersey's business community has staunchly defended Christie's overall approach to the economy, praising a series of business-tax cuts launched in 2011 and other his policy decisions. Advocates say the cuts put New Jersey more in line with the types of incentives other states are offering as the atmosphere has grown highly competitive coming out of recession.
"These changes help bring New Jersey closer to how businesses are treated in other states," said Michael Egenton, senior vice president of the New Jersey Chamber of Commerce, during a recent Assembly Budget Committee hearing.
"It's a global economy," Egenton said. "It's very, very competitive out there."
The business-tax cuts include technical changes to the tax code that benefit small businesses and incentives to encourage more business investment in New Jersey, like changing the single-sales factor formula, which now emphasizes sales for tax purposes more than payroll and property.
These cuts will end up costing the state an estimated $2.3 billion in revenue once fully phased-in by the end of June 2016, according to state Department of Treasury estimates. But proponents say they will also spur business investment and hiring and that should have a positive impact on tax revenue.
And corporate-tax incentives, which are promised breaks on future tax bills enjoyed by a company in the event it is successful, have also been ramped up during Christie's tenure. The value of those incentives could total $5 billion to $6 billion if all of the proposed projects take off.
Christie has also made a push to reduce regulation, including creating the New Jersey Red Tape Review Commission to evaluate ways to undo burdensome rules and regulations.
And he's won praise from business advocates for blocking Democratic lawmakers' efforts to bring in more revenue by instituting a surcharge on earnings over $1 million, saying such a change would punish small businesses and force high-income earners to leave the state.
For example, last year he vetoed a 10.75 percent income-tax rate on earnings over $1 million and a proposed corporate-tax surcharge that would have generated an estimated $1 billion.
Christie also tried unsuccessfully in 2012 to implement an across-the-board 10 percent income-tax cut.
Andrew Musick, director of policy and research for the New Jersey Business and Industry Association, credited Christie for taking a series of "positive steps" when it comes to the economy. And though Christie has been criticized for favoring large corporations and the wealthy, Musick said the business-tax cuts have helped both large and small businesses in New Jersey.
"We believe that we are moving in the right direction, but we still have work to do," Musick said.
To Christie's critics, however, the unsteady job numbers and other setbacks are proof that his economic policies have not been a success for most New Jersey residents.
Wendell Steinhauer, president of the New Jersey Education Association, said New Jersey is not spending enough to satisfy the state's school funding law while offering at the same time the tax breaks to businesses and the rich.
Christie, Steinhauer explained during the Assembly hearing, has "elevated the desires of millionaires over the needs of the middle class."
"The state's stagnant economy is a crisis for every resident of this state – unless they are a millionaire," he said. A report released by the Washington, D.C.-based Economic Policy Institute's Economic Analysis and Research Network found more than 80 percent of income growth in New Jersey from 2009 to 2012 went to 1 percent of the state's wealthiest households.
"For those trying to work their way into the middle class, the news is even worse," said Gordon MacInnes, president of New Jersey Policy Perspective, in his response to the report.
"These findings should grab the attention of leaders who concentrate on protecting those at the top who are doing just fine," MacInnes said.
And Tony Bruno, chair of the Board of Trustees of the New Jersey Public Employees Retirement System, pointed out the state has had to cut contributions to the public-employee pension system in recent years as revenues have failed to live up to Christie's original growth projections, another sign of an unsteady economy.
Those reductions, totaling $2.45 billion over the past two fiscal years, have equaled just about the same amount of money that Christie's business-tax cuts have cost the state budget, he said. They have also helped to widen the pension system's growing unfunded liability, which measures between $37 billion and $83 billion depending on which accounting standards are applied.
"That has come on the backs of the public workers' pensions," Bruno said.
Public-employee unions are suing Christie in court over the pension cut impacting the current fiscal year, which totaled nearly $1.6 billion, and the unions won an initial ruling last month The state Supreme Court is now taking up Christie's appeal.
Christie, meanwhile, is also now proposing sweeping new pension changes, including freezing the current system in favor of a new retirement plan with features of a traditional pension and a 401(k).
"The governor is now asking for shared sacrifice as if we haven't been sacrificing over and over and over again," Bruno said.
But Christie, during his State of the State address in January credited the business-tax cut initiative with "improving New Jersey's business climate and making our state more competitive."
He also said efforts to rein in state spending, partly by making employees contribute more toward their pensions and health benefits, are also having a positive impact on the economy.
"This administration believes today — and has always believed — that New Jersey and America will be a better place for middle-class families by shrinking the size of government," Christie said.
And he offered his own broad defense of his overall handling of the state's economy.
"It is easy to forget where we were and how far we have come," he said. "Five years ago our unemployment rate was 9.7 percent, over 440,000 New Jerseyans were out of work."
Still, for many Democratic lawmakers, Christie's handling of the economy is a key shortcoming that they say has had a ripple effect throughout the state.
They point to data in a Pew Charitable Trusts study that suggests had New Jersey enjoyed even the average economic recovery that other states have experienced coming out the recession, there would be $3 billion more in revenue for the annual state budget than New Jersey currently has.
That would mean enough money to cover the bigger pension contribution that's at issue in court this year, as well as some money left over for the "pay-as-you-go" funding for the state Transportation Trust Fund that Christie originally proposed in a2011 transportation-spending plan that was aimed at reducing New Jersey's overreliance on new borrowing.
Instead, there is no "pay-go" in the $32.8 billion budget for the current fiscal year, though Christie's original plan called for nearly $500 million.
A lack of substantial economic growth has also caused other budget adjustments felt by taxpayers in addition to the reduced funding for the pension system and uncertainty over transportation spending beyond the next fiscal year as the current source of funding for transportation projects — revenue from tolls and the state's 14.5-cent gas tax — will go only toward paying down the fund's debt after July 1.
No one received Homestead property tax relief credits in 2014 after Christie decided to delay the payments as the state was dealing with a $1 billion revenue shortfall in the final months of the past fiscal year. Homestead credits, which average $516 for seniors making up to $150,000 annually and $402 for other homeowners making up to $75,000 annually, are now scheduled to be paid out this May.
Still, the lawmakers say they have tried to fight back.
They convinced voters in 2013 over Christie's objections to approve a constitutional amendment increasing New Jersey's minimum wage and allowing for future adjustments to account for inflation.
And last month they sent Christie a bill that seeks to improve disclosure and reporting requirements to better evaluate the effectiveness of the corporate-tax breaks now that they have grown so generous.
Yet from unemployment to job-creation measurements, Assembly Budget Committee Chair Gary Schaer (D-Passaic) pointed to an outlook that remains bleak.
"New Jersey ranks at the very bottom in terms of employment. It ranks at the very bottom in terms of economy resurgence," Schaer said. "It ranks at the very bottom in terms of so many items."
____________________________________________
NJ Spotlight, an independent online news service on issues critical to New Jersey, makes its in-depth reporting available to NewsWorks.
WHYY is your source for fact-based, in-depth journalism and information. As a nonprofit organization, we rely on financial support from readers like you. Please give today.