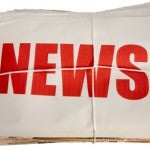 Here's what happened around the Northeast this weekend, while most of us were out enjoying the beautiful weather:
Police are looking for a man who went missing from his home Friday. Chi Tang of the 6600-block of Akron Street was last seen around 11 a.m. Friday when he left his home to go to a dentist appointment in Chinatown. Tang suffers from Alzheimer's and Dementia, and is described as a 67-year-old Asian male, weighing 100 lbs. The 5-feet-tall Tang was last seen wearing a gray hoodie with black pants and shoes.
An unidentified woman was killed in a fire Saturday, after a blaze broke out on the 5000-block of Griscom Street in Frankford. Further details are not yet available.