Weekend News Briefs: 8/13-8/15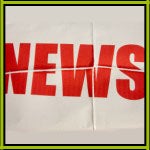 Saturday — The FBI is searching for Omar Roane, a prisoner who broke free Friday afternoon in Mayfair. Roane and two other prisoners in a police van broke out the back door around 2:30 p.m. Friday when the vehicle was stopped at Cottman and Frankford avenues.
Police apprehended the two other suspects, but Roane, 22, is still on the loose. His rap sheet includes the 2009 murder of a 17-year-old, for which Roane has a Sept. 1 court date. The van was on its way to Holmesburg's Curran-Fromhold Correctional Facility when Roane and the others escaped.
Roane is 5'8 and weighs 125 lbs. He has the following tattoos: "YHM" on the left side of his neck, two teardrops on his upper left cheek and "RIP Rob" on his right hand. At the time of his escape, Roane was wearing tan shorts and a blue-green long-sleeve sweater.
— The IRS building at Roosevelt Boulevard and Comly Road was evacuated Friday when an employee discovered a suspicious vial on the premises. Authorities emptied the building around noon when an envelope with a vial and a plastic bag attached came through. The package was contained, but only testing will determine if it contained a harmful substance.
— The man who robbed a Citibank branch Saturday is believed to be a serial bank robber. Joseph DiFalco, 31, robbed the Citibank at Cottman and Castor avenues around 9:30 Saturday morning. The 31-year-old South Philadelphia native is believed to be staying in or around the Northeast. He's been linked to two robberies in July in addition to one in South Philadelphia earlier this month. Anyone with information is asked to call the FBI at 215-418-4000.