Weekend News Briefs: 6/11 – 6/13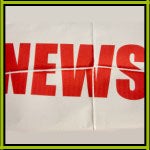 Friday — A Frankford High School student tested positive last week for tuberculosis. A spokesperson for the School District of Philadelphia said both the district and parents of all Frankford High students were notified. Students and staff who spent more than two class periods with the infected student will have to be tested for TB, as well.
An arrest warrant was issued Friday for Daniel Hazlett, the 21-year-old responsible for vandalizing a Canadian journalist's car during a Flyers/Canadiens playoff game at the Wachovia Center last month. Hazlett, a Northeast resident, is expected to turn himself in. The District Attorneys office is pressing charges, despite the journalist's not doing so.
Sunday –A man was rushed to Temple University Hospital early Sunday morning after a gruesome hit-and-run in Frankford. While walking along the 5100-block of Frankford Avenue around 2 a.m., the man was hit by a vehicle, which sent him crashing through a store window. He remains in critical condition.
The car was recovered on the 4900-block of Mulberry Street, and 23-year-old Robert Servance of the 4500-block of Mulberry Street was taken into custody. He'll be charged for driving without a license, in addition to DUI.
A Wissinoming man was stabbed out front of his home early Sunday morning, leading to his death. Candido Hidalgo, 52, was found by his wife in the side yard of his house on the 6100-block of Cottage Street. His wife heard yelling, and came out to find her husband bleeding in the yard. Hidalgo was pronounced dead at 4:07 a.m. There is no word yet on the events that led to his death.