A wall would be effective against only the least-threatening 'risks' from Mexico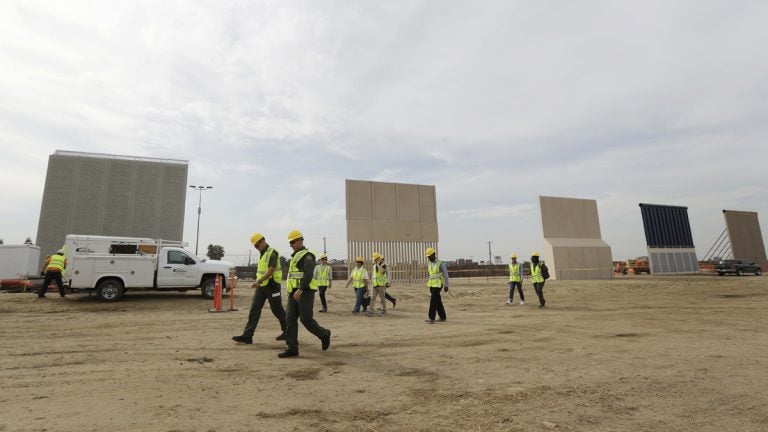 For fans of the HBO series "Game of Thrones," we learned recently that a wall, no matter how high and secure, cannot protect us from what lies outside.
This revelation coincided with the Trump administration's announcement that our own wall, meant to keep out the dangers of persons south of the Mexico border (the "wildlings," if you follow the "Game of Thrones" analogy), would be built, come hell or high water. President Trump initially threatened to shut down the government if Congress refused to fund the wall's construction — though he walked back that threat. More recently, he demanded that the wall be funded in exchange for his support of legislation that would protect recipients of the deferred action for childhood arrivals (DACA) program.
It appears that no matter by which manner the wall is approved, U.S. taxpayers will be expected to pay for it, rather than the sovereign nation of Mexico.
The simplicity of the concept of building a wall to keep out undesirable things is unmistakable. History books and fairy tales are filled with stories of high castle walls meant to keep out invaders. The Chinese of centuries past certainly recognized the value of a wall to protect their kingdom. Yet for anyone who has recently visited the Great Wall of China, or the medieval castles of Europe, it is obvious that the wall as a defense mechanism is a relic. The supposed threat looming on the southern border of the United States is manifested in three ways.
First, and most significantly, weapons: Guns, bombs, and other potentially destructive devices make their way across the border and into the hands of criminals who would use them to do harm in United States.
Second, drugs: Unlawful narcotics are in high demand among U.S. consumers and will bring significant profit if they are successfully smuggled across the border.
Third, people: Migrants of all ages and all abilities cross the border in search of economic opportunity, freedom from violence and oppression, and often unification with family in the United States.
The first two threats — weapons and drugs — are much easier to conceal than people. Thus, they can find their way into the United States in many ways, such as in the trunk of a car, the hold of a ship, or the suitcase of a traveler on an airline. A physical wall of separation between the United States and Mexico may reduce the quantity of these goods entering the country, but cannot possibly block their entry entirely.
A border wall will, however, make it more difficult for people to cross into the United States undetected. A wall will require migrants to take more dangerous routes, such as riding in the back of a hot tractor-trailer, or potentially hiring human smugglers who will charge a premium to get through or around the wall. The vast majority of people trying to enter the United States unlawfully across the southern border, however, are peaceful, harmless, and potentially beneficial to the U.S. economy and should not be lumped together with the exceptional potential cases of criminals and terrorists.
Even if we focused only on those who might pose threats to the U.S., such as gang members and terrorists, there is little chance that these bad actors will be deterred by a wall. Those less-desirable individuals are not entering the U.S. to find a better life, but rather to disrupt our way of life. And unlike their peace-loving compatriots, these individuals often have resources to facilitate their entry.
In other words, a border wall would be most effective against the least-threatening "risk" south of the border.
The Department of Homeland Security has gone to great lengths to equip its Border Patrol with the technology and resources it needs to effectively patrol the U.S.-Mexico border. Through the use of drones, surveillance towers, motorized and horseback patrols, and an array of other technology, it is hard to imagine that a concrete barrier would do a better job in keeping out unwanted goods and people.
Like China's Great Wall today, our border wall would stand merely as a symbol of our power and ability to isolate ourselves from the rest of the world. Perhaps there are other symbols that better reflect who we are as an American people that would be more worthy of taxpayer dollars.
—
Kevin J. Fandl, J.D., Ph.D., is an assistant professor of legal studies at Temple University's Fox School of Business, where he also serves as academic director of global immersion programs. Prior to his career in academia, he worked as a lawyer and advisor on immigration policy with U.S. Immigration and Customs Enforcement.
To learn more about smart immigration policy, consider Fandl's article "Taxing Migrants: A Smart and Humane Approach to Immigration Policy," published in Northwestern Interdisciplinary Law Review in 2014.