Vegas aftermath: If only Republicans cared about the already born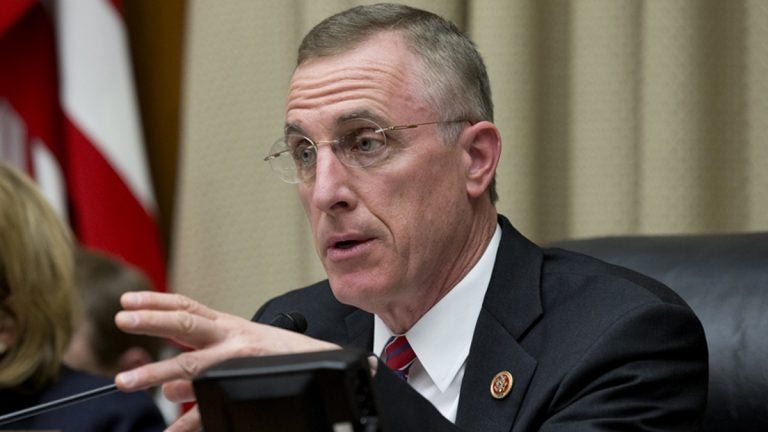 With 59 people dead and 527 wounded in Las Vegas, fear not, the House Republicans are on the case! Meeting in Washington yesterday, they declared that gun violence was their top priority and they took immediate action to ease our pain.
I'm kidding, of course. That's what responsible lawmakers would do.
Instead, we're talking here about House Republicans. Their priorities are uniquely their own. Yesterday, their immediate response to Vegas was to pass a bill — the so-called Pain-Capable Unborn Child Protection Act — that would jail doctors who try to perform abortions after 20 weeks of a woman's pregnancy. A bill that's designed to ease the pain supposedly felt by 20-week-old fetuses.
If only Republicans cared as much about the pain of the already born.
These alleged leaders have truly mastered the art of the worthless gesture. This crackpot anti-abortion bill passed the House in 2013 and died in the Democratic Senate. It passed the House in 2015 and died in the Republican Senate. And it will die in the current Senate, where number two Republican John Cornyn says it's "not a near-term priority." But House Republicans want to show the right-wing base that they're Doing Something — in the words of House GOP leader Kevin McCarthy, Republicans want to "keep a promise we made" — so it's just a swell way to boost base morale.
McCarthy said last week that this anti-abortion bill is all about "ending suffering and helping people live." If only Republicans were a fraction as focused on helping the people who are already living — like, the Americans who'd love to gather in public without the heightened risk of being gunned down.
But that's too much to ask.
Instead, the House GOP fixates on a DOA bill that, at best, is designed to stop roughly 1.3 percent of all abortions in America. That's not a typo; abortions after 20 weeks are exceedingly rare. And it's based on crackpot science, because there's no empirical evidence that fetuses feel physical pain at 20 weeks. Leave it to the House Republicans to expend time and energy and faux compassion on a problem that doesn't exist.
Paul Ryan, the renowned scientist and presumputious spokesman for American women, says "these unborn babies are feeling pain. They suffer." Actually, they do not.
The Journal of the American Medical Association has consistently published studies which conclude that fetuses experience no physical pain until at least the 24th week. The chief executive officer of the American College of Obstetricians and Gynecologists says this scientific evidence is "overwhelming," and an OB-GYN member of Physicians for Reproductive Health says that the House GOP's 20-week threshold "is just an arbitrary limit set in place by politicians that has no medical or scientific backup."
But, lest we forget, this phony bill is brought to us by the same crowd that denies the scientific evidence of climate change. And it's all about the politics anyway. Congressional Republicans infuriated the base when it failed to kill Obamacare — which has subsidies for health policies that cover abortion services — and it infuriated the base when it failed to kill off federal funds for Planned Parenthood, so it had to fly the flag somehow. Wasting time on unborn pain fit the bill.
Yesterday, one prominent time-waster was Pennsylvania congressman Tim Murphy. He voted for the bill. He's a co-sponsor of the bill. He's frequently lauded by groups that oppose abortion. The only hitch is, he's also a guy who urged his extramarital lover to consider an abortion.
Yes, folks, he has been truly busted. When this renowned foe of abortion thought his mistress was pregnant, he urged an abortion. The woman, identified as Pittsburgh forensic psychologist Shannon Edwards, was angered by Murphy's anti-abortion rhetoric on Facebook. So she texted him: "You have zero issue posting your pro-life stance all over the place when you had no issue asking me to abort our unborn child just last week when we thought that was one of the options."
But I doubt that religious conservatives will get mad at Murphy; as evidenced by their gravitation to Trump, they have no problem with family-values hypocrites. Indeed, they're surely pleased that the White House has praised the unborn pain bill, and that Trump wanted to sign it because it "would help to facilitiate the culture of life to which our nation aspires."
If only the Republicans' "culture of life" included the millions of already-living Americans who believe they should have the right to live full lives without fear of falling victim to a mass shooting. That would be something to aspire to.
——-
Follow me on Twitter, @dickpolman1, and on Facebook.