USDA begins wading through public reaction to proposed change to SNAP program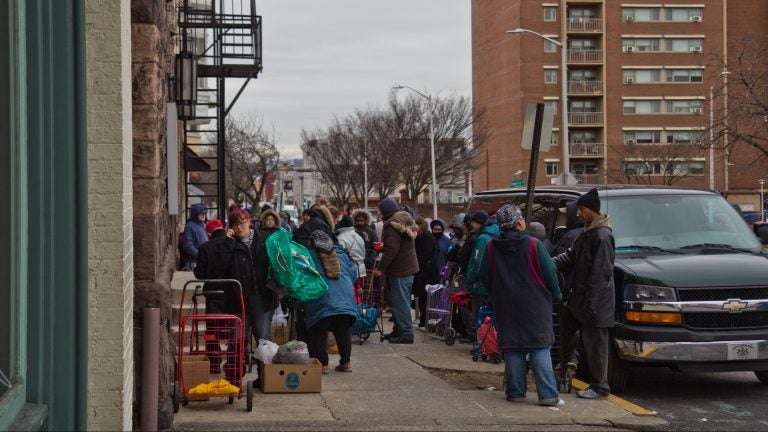 The USDA may soon make it harder for cities and counties around the country to waive work requirements for some recipients of Supplemental Nutrition Assistance Program benefits.
The agency must wade through thousands of public comments first and make sure it has sound arguments for the new rule to fend off any possible legal challenge.
Louise Hayes, a supervising attorney with Community Legal Services in Philadelphia, said the USDA could have a tough time proving the change it wants is rational, not "arbitrary" or "capricious."
"In their proposal, the USDA didn't provide any evidence to show that taking away food assistance from 755,000 people will help those people get jobs. So, their final ruling might be open to legal challenge depending on what the comments say and what the evidence is that the USDA ends up citing," said Hayes.
Residents can lodge complaints or heap praise on the proposal through Tuesday. Nearly 30,000 people have weighed in so far.
Under the proposal, only places with 7 percent unemployment or above could waive work requirements for single, able-bodied adults between 18 and 49. Without a waiver, those participants must work at least 20 hours a week to maintain their SNAP benefits year-round.
Anti-poverty advocates say that would hit Pennsylvania hard.
None of state's 67 counties would have an unemployment rate high enough to hand out waivers, according to federal labor statistics. Statewide unemployment sits at 4 percent.
If adopted, roughly 84,000 Pennsylvania residents signed up for SNAP — formerly called food stamps — would lose their benefits.
"There are many, many people receiving SNAP who would fit into this category who are working, but can only secure part-time hours," said Kathy Fisher, policy director for the Coalition Against Hunger.
USDA officials say food stamps are intended to be a lifeline during a rough patch, not a lifelong benefit.
"Long-term reliance on government assistance has never been part of the American Dream. As we make benefits available to those who truly need them, we must also encourage participants to steps toward self-sufficiency," said U.S. Agriculture Secretary Sonny Perdue in a statement when the new rule was introduced, the same day President Trump signed into the law the latest version of the Farm Bill.
Congress passed the legislation without the stricter work requirements pushed by the president.
The Trump administration projects the change, which doesn't apply to people who are disabled or pregnant, will save taxpayers $15 billion over a decade.