U.S. and Philadelphia reject 'sanctuary city' compromise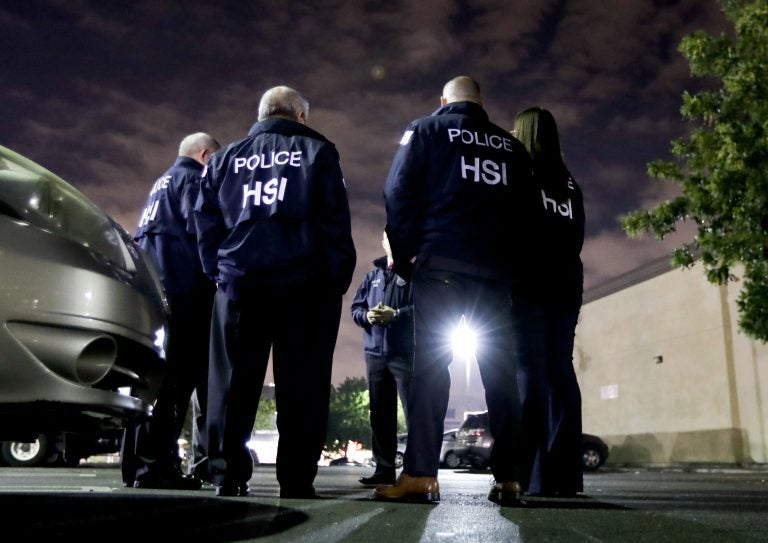 Philadelphia officials and the Justice Department are rejecting a federal judge's idea for settling their dispute over how the city deals with immigrants in the country illegally.
Philadelphia sued the federal government last year after it made a move to withhold grant funding because as a "sanctuary city" Philadelphia will only turn over immigrants to Immigration and Customs Enforcement if they have a warrant signed by a judge. U.S. District Judge Michael Baylson made suggestions earlier this month in hopes of settling the lawsuit. But both the city and the federal government say the compromise is not workable and negotiations to settle may not be possible.
In his letter, Baylson suggested that ICE provide and that the city accept criminal documentation for detainers instead of requiring a warrant signed by a judge. He also suggested that ICE agents had adequate means to track when an individual was to be released and that the city should cooperate when given notice that ICE plans to transfer custody of those individuals.
The city said it cannot back down from requiring a warrant signed by a judge.
"Without providing a warrant signed by a judge, the City is not aware of any 'proof' ICE could provide that could resolve the problems inherent in responding to ICE detainers issued by immigration officers, namely, the risk that ICE identifies the wrong person or attributes one person's citizenship or immigration status to another, and the perception that the City is acting 'as an extension of ICE,'" the city's attorneys wrote.
They also argued the law authorizes but does not require local governments to give advanced notice when they are releasing an individual who is the subject of a detainer request.
Lawyers for the Justice Department said the current process is for ICE to provide criminal histories and documentation to an immigration judge after someone is detained.
"A change in ICE's procedures to make mandatory-detention determinations at the outset, before ICE takes custody of an individual, would require the allocation of substantially greater resources that, in the Government's view, are not practically possible or sustainable," federal attorneys wrote.
They later added that they have "significant doubts" that negotiations with the city will be productive, and said they cannot within a reasonable timeframe determine when individuals will be released.
Several sanctuary cities have opted to limit cooperation with government enforcement of immigration law. The Justice Department has threatened to cut off millions of dollars in federal grants to cities if they don't meet certain criteria for cooperating with immigration officials. Philadelphia has argued the move is unconstitutional and that it harms residents by withholding money earmarked to help buy kits to counteract opioid overdoses.
Attorney General Jeff Sessions has said that cities that don't help enforce immigration law are endangering public safety, especially when it comes to sharing information about immigrants who have been accused of crimes.
A federal appeals court last month sided with Chicago in a similar dispute.
WHYY is your source for fact-based, in-depth journalism and information. As a nonprofit organization, we rely on financial support from readers like you. Please give today.