Two new housing developments planned for North 5th Street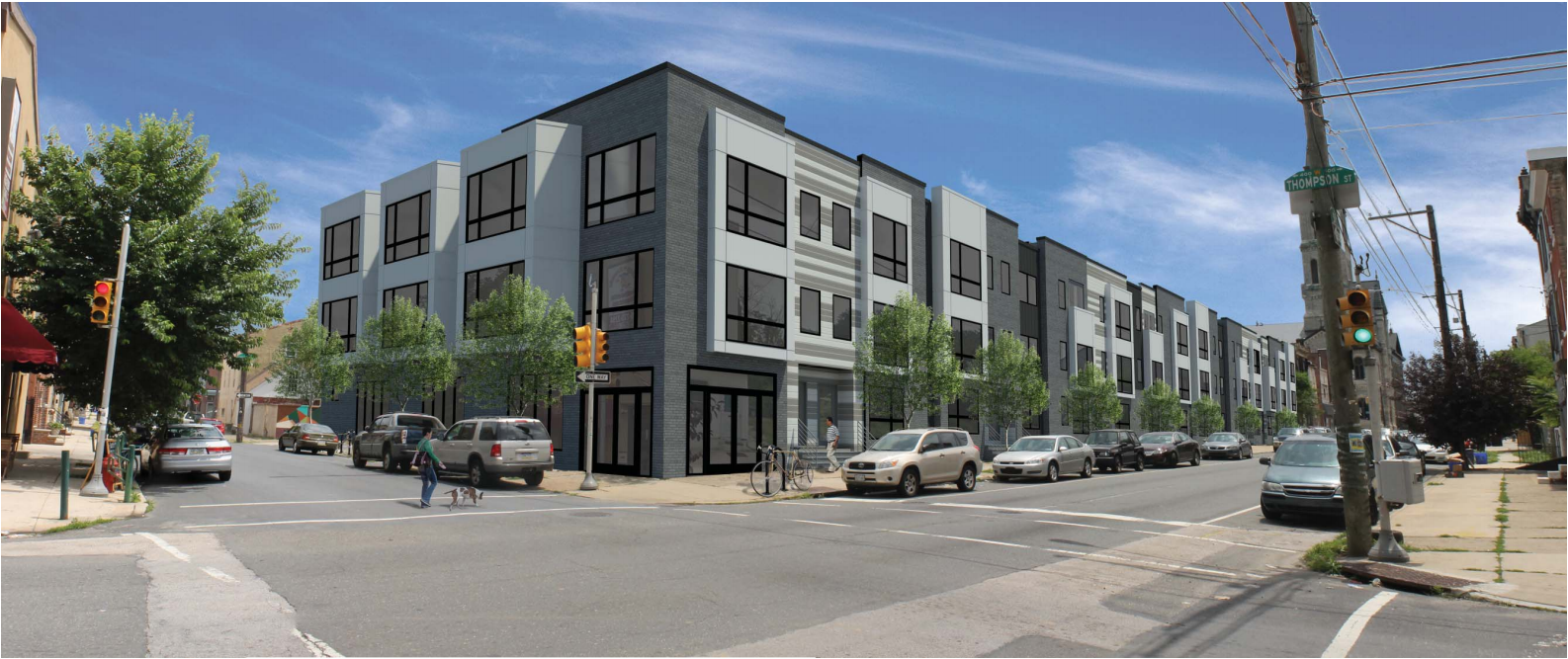 North 5th Street in Northern Liberties and South Kensington could see an influx of new residents if two proposals are approved by Philadelphia's zoning board. The projects were subject to Civic Design Review on Tuesday.
On the 600 block of N. 5th, US Construction is planning 43 residential units with 33 parking spaces and a 1,200-square-foot retail space at the corner of 5th and Fairmount. The project, designed by JKR Partners, would have a green central courtyard area and an internal drive lane for parking. It involves mostly three-bedroom, three-bathroom, single-family homes, with five apartments above the retail space on the corner.
The site is zoned for industrial and commercial use, and the developers are seeking variances for multifamily use. A hearing is scheduled for July 29.
Just above Girard, developer Sean Frankel is planning to build out a long-vacant lot with 23 buildings housing 45 residential units. Plans include a small commercial space at the corner of 5th and Thompson and a public dog park, to be maintained by the tenants, on Orkney Street, which runs southeast between Thompson and Lawrence streets. The developers are planning to include 33 parking spaces.
On Tuesday, Nancy Rogo-Trainer of the Civic Design Review Committee said it was "a little sad" that the developers aren't planning to meet the ten-percent landscaping requirements for parking areas in the zoning code. She also questioned why some of the windows don't appear to be operable, saying it was a missed opportunity to include sustainable design elements.
Annie Moss of Olde Kensington Neighborhood Association said her group wished the developers would use red brick so the project would match some of the buildings in the surrounding area. Nancy Rogo-Trainer said she was sympathetic to the request, but wanted to avoid getting the CDR committee into trying to dictate colors.
That site is also zoned for industrial and commercial use. A zoning hearing is scheduled for that project on July 15.
WHYY is your source for fact-based, in-depth journalism and information. As a nonprofit organization, we rely on financial support from readers like you. Please give today.