Trenton's mayor shows resilience during technology-plagued State of the City address
Trenton Mayor Reed Gusciora told a limited crowd during his State of the City address that the story for New Jersey's capital city in 2020 is one of resiliency.
Resiliency, ironically, was the best word to describe the event Monday night.
The speech was set to be delivered from Trenton Central High School by way of Facebook Live and simulcast on WBCB, a Levittown, Pennsylvania-based radio station. However, technical issues prevented the stream from starting on time. Once the stream began, the city's Facebook feed was plagued with audio issues and a single camera feed from the audience. WBCB stayed with regular programming.
Those who stuck with the feed or found the alternate being offered by Peterson's Breaking News of Trenton heard the mayor discuss the city's response to COVID-19, how he plans on attracting businesses and residents to the city, and how to reduce crime.
Gusciora touted a number of accomplishments and partnerships that the city was able to achieve. One such partnership was with New Jersey Community Capital, offering loans of up to $250,000 to city businesses to hire more employees.
The city also hopes to attract cannabis growers now that voters in the state approved recreational marijuana, 2-1.
The mayor then turned to the violence that has defined Trenton for much of this year, as the city closes in on a record number of homicides; already surpassing the tally for the last two years combined. It was a double homicide that delayed Gusciora from delivering his address two weeks ago.
"I'm just as angry as you are with the gun violence," the mayor said. "I've visited the families. I've visited the hospitals. I've mourned every Trentonian whose life is stolen by this violence."
Gusciora noted that the violence numbers spiked with the onset of the coronavirus pandemic. He added that guns are "still too easy to get," noting the city's proximity "to states with laxed gun laws." He has previously singled out Pennsylvania as the main source of illegal guns in Trenton.
The mayor, in his address, praised officers for getting more than 160 guns and 3,000 rounds of ammunition off the streets in the last year despite the department being underfunded.
"We need to do more than just offer our hopes and prayers; we need our communities to bind together to deal equally with this problem of gun violence in our neighborhoods," he added.
Gusciora said the city is looking for volunteers to be block watch captains and urged businesses to register their security cameras with a city program that asks for footage in the vicinity of where crimes take place.
Pledging to bring more technology to the city's crime fight, Gusciora said a multimillion-dollar crime center will go live by the end of the year.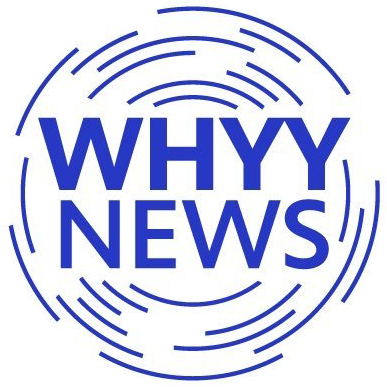 Get daily updates from WHYY News!