Trenton cop among 79 arrested in New Jersey on child pornography charges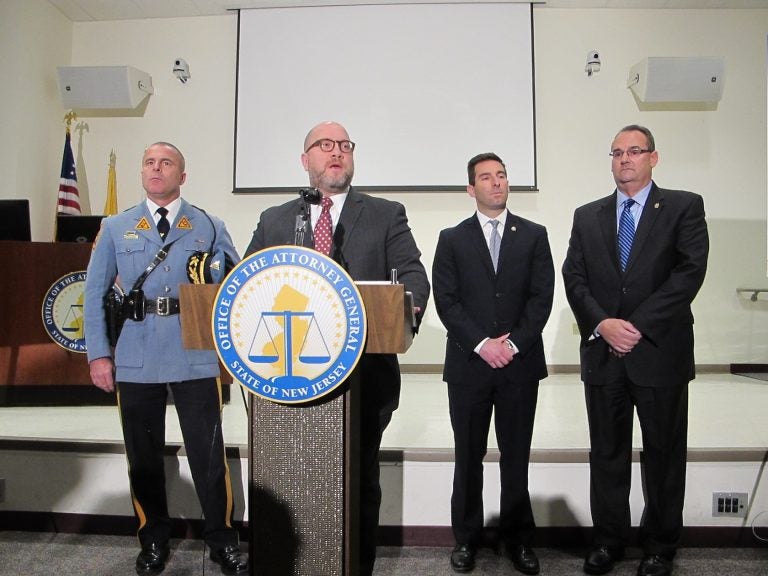 A multi-agency task force has arrested 79 alleged child predators in New Jersey. Ranging in age from 14 to 75, the suspects include a Trenton police officer, a youth minister, a swimming coach, a piano teacher, and an IT professional.
They are accused of possessing or distributing large collections of child pornography depicting sexual assaults on young boys and girls.
"These are wicked vile materials produced by torturing kids," said New Jersey Attorney General Christopher Porrino at a news conference Friday. "Viewing child pornography in this way is part of a continuum of deviant behavior that often leads to other sex crimes."
Two innovations helped uncover the evidence that led to those arrests.
For the first time, a new mobile forensics lab was deployed to assist officers who executed search warrants at suspects' homes.
"There's a lot of sensitive electronics, very expensive devices," said Lt. Jon Powers, supervisor of the state police Cyber Crimes Unit. "Being able to keep them inside our own controlled facility makes everything that much better for us. It also expedites the discovery of the evidence that we might be looking for."
And a new canine trained to sniff out a chemical compound used in many electronic devices helped authorities find devices child predators tried to hide, said state police Sgt. Timothy Neville.
"Sometimes they could be inside of a chair hollowed out inside of a stool, underneath ovens, stoves, couches," he said.
The arrests followed a 9-month child-protection operation run by the New Jersey Regional Internet Crimes Against Children Task Force.