Transit agencies score on Eagles parade day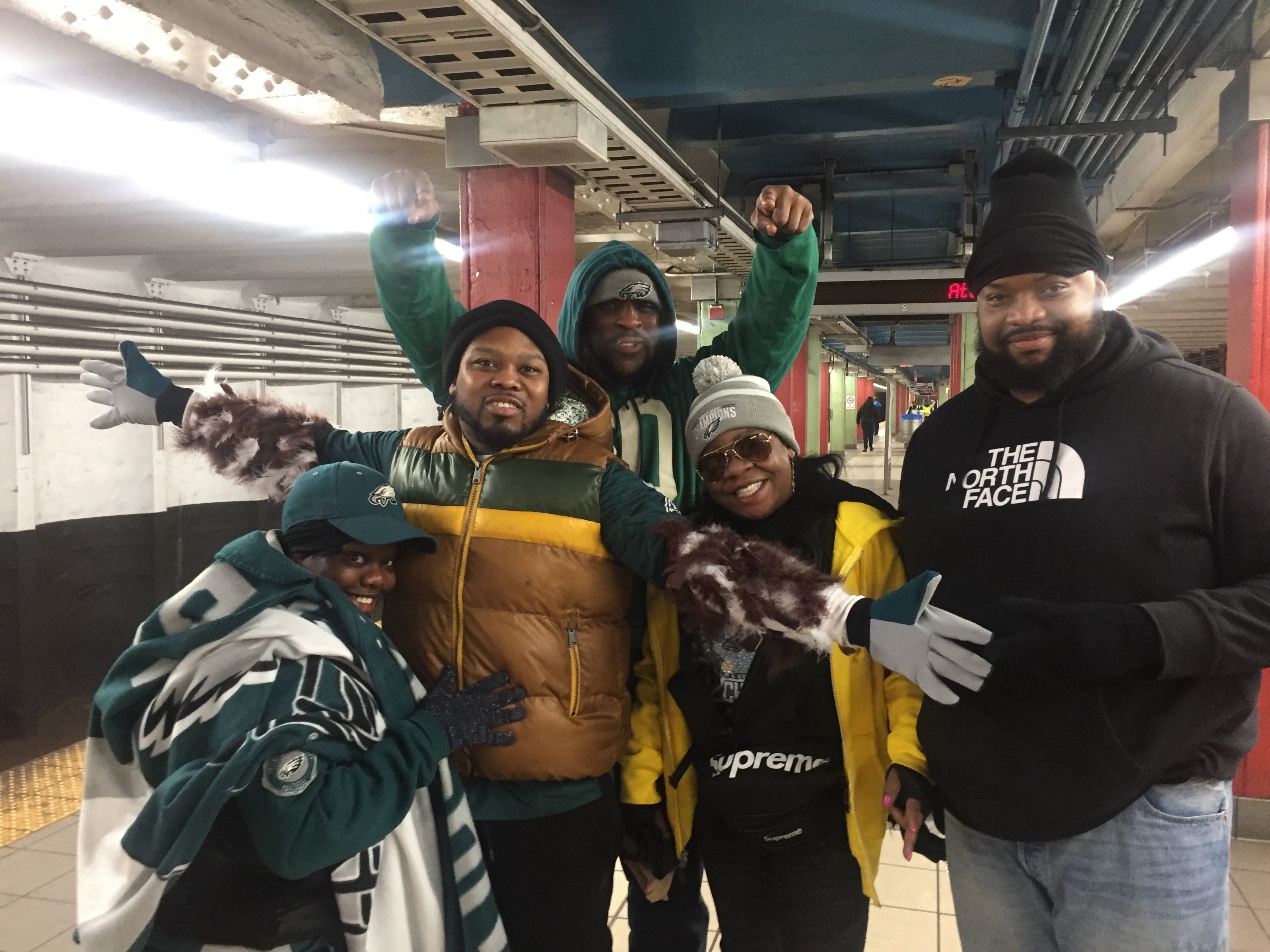 In 2008, the Phillies won the World Series for the first time in 28 years.
But, SEPTA stranded some of the crowds of baseball fans who tried to cheer them on, as trains full of passengers from outer regional rail stations bypassed closer ones.
Not this time.
While the lines were long, riders like Gary Bringhurst from May's Landing took it in stride.
"It is what it is. Can't control it. You got 3 million people in the city, what are you gonna do."
SEPTA and Patco pared down the number of stations accepting passengers, to make trains run faster and ensure all commuters could ride. The subways were free all day Thursday, sweetening the sting for riders inconvenienced by a skipped stop or a delayed trip.
"It was insane trying to even move in 2008, and this year they did a lot better," said Chris Revilla, who made the trip from West Trenton.
During mid-afternoon, lines for Patco stretched several city blocks, but riders passed the time with chants, warm drinks and cookies from one enterprising girl scout.
At 30th Street station, fans chanted for the Eagles as they waited out lines to board SEPTA trains. Each bump forward towards the platforms earned a cheer from the crowd.
Transit agencies returned to their regular schedules on Friday morning.

Correction: This article has been corrected to state that Phillies won the World Series 28 years ago.
Laura Benshoff contributed to this article.
WHYY is your source for fact-based, in-depth journalism and information. As a nonprofit organization, we rely on financial support from readers like you. Please give today.