Toll Brothers to demolish Society Hill Playhouse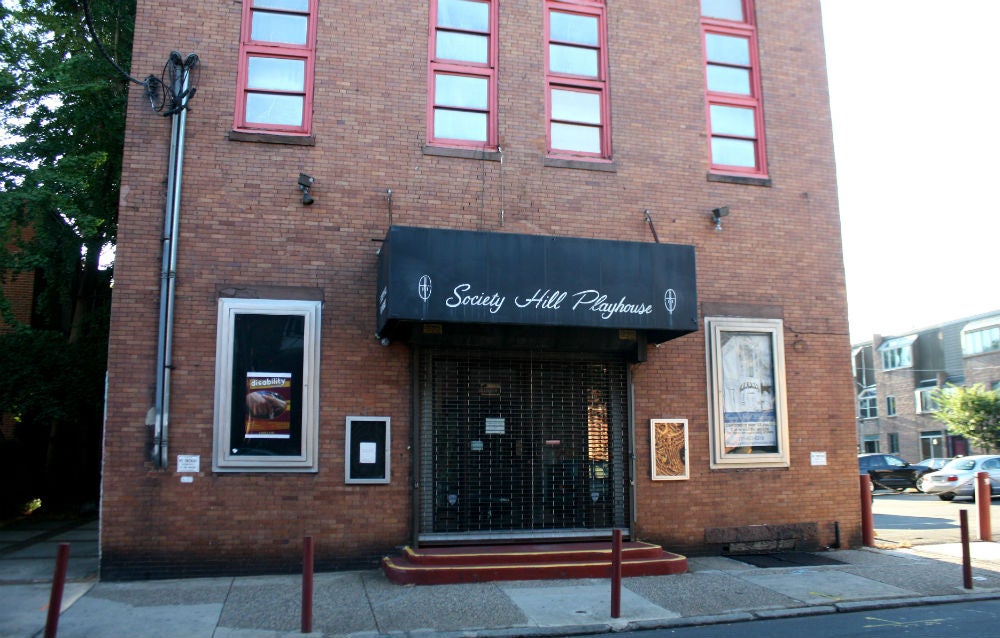 Toll Brothers seems to be done trying to negotiate with Washington Square West.
The Horsham-based developers have abandoned their plans for a 51-foot-tall condominium project to replace Society Hill Playhouse, on 8th and Lombard streets, and have decided instead to go for a design that won't need any zoning variances. That will still mean full demolition; the permits were posted this week. But instead of 17 condo units with 18 parking spaces—the group's last proposal for the site—Toll is now pursuing around 20 rental units with no parking spaces, according to Carl Engelke, a consultant who worked for the company.
"My understanding is that it's just going to be a by-right building," Engelke said on Tuesday.
As PlanPhilly reported in October, three groups of neighbors were joining in opposition to the Society Hill Playhouse project and another proposal by Toll for a garage across the street. According to Engelke, Toll is still figuring out its plans for the garage project, which will require some environmental remediation work. Toll has told neighbors that the parking lot adjacent to Society Hill Playhouse won't be available after March. Last week, the 50-year-old playhouse officially announced that it would close on April 1st.
"This is not Toll's preference," said Engelke, adding that Toll thought the site, which is zoned for low-density multifamily use, was better suited to condos with parking spaces.
But it's what they're pursuing. And it works for Ruth DeCou, a Rodman Street resident who had been opposed to Toll's plan to get zoning variances to build taller than the code's 38-foot height limit.
"I'm fine with that," DeCou said on Tuesday. "It's as-of-right so that it will not be grossly taller than our houses. It's basically what I asked for, as-of-right. I personally would have preferred townhouses but, hey, that's alright."
The lack of parking doesn't bother DeCou either.
"I support the city's goal of reducing the cars, the congestion and the terrible expense of maintaining the roads and everything that goes with that," she said. "Full disclosure: we have a parking space. But if we didn't have a parking space we wouldn't have a car."
But Ivan Joseph, who lives at the corner of 8th and South, is baffled that neighbors would be satisfied with a plan that doesn't include any parking space for new residents. Joseph assumes that Toll's plans will eventually add 80 new cars to the block: 20 apartments at Society Hill Playhouse and eventually another 20 across the street, with two cars per unit.
"We're looking for improvements to the quality of the life in the neighborhood and 80 cars is certainly not going to help," said Joseph, who is the CFO of a pharmaceutical company in King of Prussia and said he owns a handful of apartments around the city as a "hobby job."
He thinks the neighborhood could have negotiated down the height of the earlier proposal and still demanded some parking on the site. He doesn't buy the idea that people who rent these apartments will be carless.
"It isn't gonna be a lose-lose situation, because Toll Brothers is still gonna win," Joseph said. "So it's a lose-win."