XPoNential Music Festival, Coatesville Grand Prix, Diamond State Film Fest, Roxy Music, and more in this week's 'Things to Do'
Listen
5:13
Hispanic Heritage Month kicks off in the area with two festivals, the Mexican Independence Day Festival and Media's Latin Music Festival. The XPoNential Music Festival comes to Camden, N.J. with popular Philly-made acts Chill Moody and SNACKTIME on the bill. In Wilmington, the Diamond State Black Film Festival highlights independent Black films, including an Emmy-winner by students from Delaware State University. And Roxy Music commemorates the 50th anniversary of their debut on tour.
Delaware:
The inaugural film festival amplifies filmmakers of color by showing 24 of their short and feature films over three days. Developed by the Gamma Theta Lambda Foundation, the charitable arm of the Black fraternity Alpha Phi Alpha in Delaware, the festival hopes to provide support and exposure for filmmakers in the area. Highlighted films include "The Black Foxes" "Just Friends", "Let a Little Light Shine,""A Woman on the Outside" and "Once a Hornet, Always a Hornet," the story of the Delaware State University football team, made by students.
What: Film fest
Where: Penn Cinema Riverfront, 401 S. Madison St., Wilmington, Del.
When: Thursday, Sept. 15 – Saturday, Sept. 17
How much: $25 for a day pass, $100 all-access pass
New Jersey
WXPN's annual three-day music festival is back this year with some heavy hitters, or, should we say, heavy hit makers and beloved artists on the bill. The War on Drugs,  Patti Smith,  Nathaniel Rateliff, the Night Sweats, and The Revivalists are all billed as headliners. Valerie June,  Lucinda Williams, Taj Mahal, and The Tisburys are coming as well. Philly representation includes performances by local faves like Chill Moody, SNACKTIME, and Omar's Hat. Tickets can be purchased for individual days or for the entire festival.
What: Concert
Where: Freedom Mortgage Pavilion, 1 Harbour Blvd., Camden, N.J., Wiggins Waterfront Park, 2 Riverside Dr., Camden, N.J.
When: Friday, Sept. 16 – Sunday, Sept. 18
How much: $15 and up
Festivals
Chinese culture is at the forefront at this annual festival in the city's Chinatown section. Kung fu demonstrations, taiko drummers, singers from the Beijing and Cantonese Opera, and a mooncake-eating contest are planned, along with a carnival, art workshops, and a community wellness space. The fest concludes with traditional lion and tiger dances, and a lantern procession through the neighborhood. You can buy lanterns on-site to be a part of it.
What: Cultural fest
Where: China Friendship Gate, 10th and Arch 
When: Saturday, Sept. 17, noon – 8 p.m.
How much: Free
Friday is Mexican Independence Day. Philadelphia celebrates it on Sunday at the Mexican Independence Day Festival at Penn's Landing. Sunday's fest follows a series of cultural fests at the Great Plaza through the summer that concludes with the two-day 'We Are The Seeds' event to honor indigenous cultures in November. Mariachi and folkloric dancers, a beer garden, and traditional Mexican arts vendors will be onsite.
To kick off Hispanic Heritage Month, the Media Arts Council is organizing a Latin Music Festival at their Jasper St. location. The ticketed festival includes performances by Maña Brava,  Ensemble Novo, and Dendê and Band, along with food, vendors, a beer tent, and two dance performances by local Cuban dance troupe Treinta Y Tres Delaware.
What: Cultural fest
Where: Jackson St. between Jackson and Monroe, enter at Media Arts Council, 11 E. State St., Media, Pa.
When: Saturday, Sept. 17, 11 a.m. – 5 p.m.
How much: $10
Arts and Culture
The Kimmel Cultural Campus previews fall arts and culture options throughout the Delaware Valley with a free event showcasing over 50 arts organizations. Actors, musicians, dancers, performers, along with museum and cultural institution staff will be onsite to perform and interact with attendees. There will also be a chance to win $20 tickets for upcoming shows and other ticket giveaways. The KCC has a diverse slate of events coming this fall and winter, which we're sure they'll have staff on hand to tell you more about.
What: Arts and culture event
Where: The Kimmel Center, 300 S. Broad St. 
When: Saturday, Sept. 17, 11 a.m. – 3 p.m.
How much: Free
The nation's oldest outdoor art show returns to the tony blocks of Rittenhouse Square for its fall incarnation. Though it's a multidisciplinary show, the majority of participating artists are visual artists and painters. They'll be displaying their work around the park for the free, three-day fest. In between the spring and fall shows, organizers also host the 5 O'Clock Club on Thursdays at 5 p.m., where they talk to artists around the country to spread more awareness about their work. To participate, like the Rittenhouse Square Fine Arts Show Instagram and/or Facebook pages and then join the Thursday live broadcast.
What: Art show
Where: Rittenhouse Square 
When: Friday, Sept. 16, 11 a.m. – 6 p.m., Saturday, Sept. 17, 11 a.m. – 6 p.m.,  Sunday, Sept. 18, 11 a.m. – 5 p.m.
How much: Free, pay as you go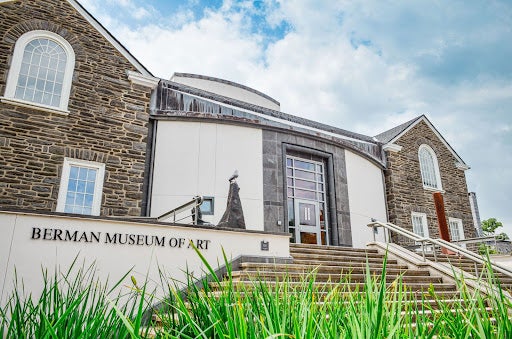 Montgomery County is embracing the arts in a significant way via their Arts Montco Week. This year's event includes the addition of a first-ever jazz festival and a variety of events at more than 200 venues throughout the county. Special exhibits, studio visits, live performances, classes, and workshops for children and adults are on the schedule. Arts Montco concludes on Sunday, Sept. 25 with jazz brunches at various locations, including ones in King Of Prussia and Pottstown, and a performance by Peabo Bryson and Oleta Adams at the Keswick Theater.
What: Arts and culture event
Where: Various venues
When: Friday, Sept. 16 – Sunday, Sept. 25
How much: Various prices
Food and Drink
As Sunday marks both Wife Appreciation Day and National Cheeseburger Day, Center City Restaurant Week provides the opportunity to celebrate both. The fall version of the seasonal discounted dining promotion offers $25 lunches and $40 three-course dinners at selected restaurants. Among the popular eateries participating this year: Devon Seafood Grill, Osteria, Tequilas, and South. Other perks during CCD are discounted admission to some of the city's vaunted arts and culture institutions, and $9 parking.
What: Dining promotion
Where: Various venues
When: Through Saturday, Sept. 24
How much: select lunches $25, Prix fixe three-course dinners, $40
Comedy/Live Shows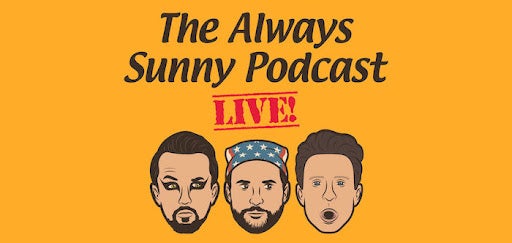 The "Always Sunny Podcast" has long been the audio companion for "It's Always Sunny in Philadelphia" the FXX show that is the longest-running live-action comedy show in TV history. Show creators Rob McElhenny and Glenn Howerton, and lead writer Charlie Day, all of whom also star on the TV show, decided to rewatch every episode from the beginning to share their memories and insights with the podcast audience. How they manage to do all of that is mind-boggling, so hopefully, they'll explain it this weekend.
Music
Up-and-coming stars and The Music Academy of the West graduates Sun-Ly Pierce and Magdalena Kuźma will grace the stage of the Academy of Vocal Arts during the 20th anniversary of Lyric Fest. It's a full circle moment for Lyric Fest founders/artistic directors Suzanne DePlantis and Laura Ward, who met at the school and developed the idea for Lyric Fest there. (There is a second show Tuesday night.)
What: Recital
Where: Academy of Vocal Arts, 1920 Spruce St.
When: Sunday, Sept. 18, 3 p.m.
How much: $25
Grateful Dead tribute band Splintered Sunlight heads to the burbs to share its take on the music of the legendary group as they've been doing since 1992. The outdoor concert includes crafts and food vendors, though you can also bring your own food and drink. You can also bring well-behaved, leashed pets. The concert will be tinted in case of rain and proceeds from the event benefit Charity in Action. (Note: Masks are mandatory in bathrooms, but children 12 and under are exempt from the rule.)
What: Concert
Where: The Lords New Church, 1725 Huntingdon Rd., Bryn Athyn, Pa.
When: Saturday, Sept. 17, 6:30 p.m.
How much: $30, children 12 and under are free
Bryan Ferry and Roxy Music are commemorating 50 years since their debut with a celebratory tour. Though the band released just 10 studio albums between 1972 and 1982, they can revel in the certainty that they've influenced most of the New Wave and EDM artists that came after them. The band was inducted into the Rock and Roll Hall of Fame in 2019. As a solo artist, Ferry has released 16 albums. His most recent is 2018's "Bitter-sweet."
The Rest:
The streets will be rocking in Coatesville this weekend as the sixth annual Invitational Vintage Grand Prix returns to Lincoln Highway. The unique event features cars and motorcycles from the early-1900s through 1977 racing through the city on a 2.2-mile course. On Thursday night, the event kicks off with a Grand PRIX-view party (already sold out) and on Friday, an open cruising event allows anyone to show off or cruise the course in their vintage vehicles. (No registration is required but vehicles must be licensed.) Then on Saturday, the main event includes vendors, food and beverage trucks, and a VIP area.
What: Car and motorcycle race
Where: Start and finish at 3rd and E. Lincoln Highway, Coatesville, Pa. Race starts on Saturday at 9 a.m.
When: Thursday, Sept. 15 – Saturday, Sept. 17
How much: Free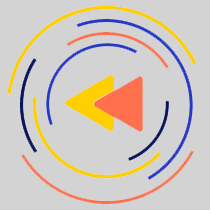 Saturdays just got more interesting.