Philly Naked Bike Ride, Art of Rap, Ukrainian Festival, Philly Bookstore Crawl, and Waterfront Jazz Fest in this week's 'Things To Do'
Aug. 24 - 27: Naked Bike Ride in Philly, Eric Church in N.J., and '70s Celebration in Delaware are among the weekend's highlights.
Listen
5:30
Either the pandemic made people yearn for the comfort music of their youth, or putting on superstar shows that typically s command big dollars is just too expensive nowadays. Nevertheless, tribute bands are reaping the benefits with this weekend's shows paying tribute to Amy Winehouse and Lauryn Hill. If nostalgia isn't your thing, the mighty O'Jays are at the Dell tonight and don't need a tribute band to do what they've been doing for six decades. Philly's 14th Naked Bike Ride coasts into the city Saturday — combining cycling advocacy with body positivity. And kids can enjoy the return of the dinosaurs (animatronic ones, anyway) at Jurassic Quest, while their parents can certainly appreciate $4 movie tickets on National Cinema Day happening Sunday. Or check out the Disney 100 in its last weekend at the Franklin Institute.
New Jersey | Delaware | Special Events | Arts & Culture | Kids | Comedy | Music
---
New Jersey
Women's Equality Day Festival
Where: Alice Paul Institute, 128 Hooton Rd., Mt. Laurel, N.J.
When: Saturday, Aug. 26, noon – 5 p.m.
How much: Free
Jersey-born Alice Paul was an activist and suffragist who was essential in getting women the right to vote. Her hometown of Mt. Laurel celebrates her with the Women's Equality Day Festival.It takes place at her former home, turned institute dedicated to her and her life's work. Expect live music, vendors, a petting zoo, and kid's activities. There's a ticketed "speakeasy" event afterward.
Eric Church
Country music star Eric Church checks into the Freedom Mortgage Pavilion this weekend on his Outsiders Revival tour. In 2021, he released his triple album set, "Heart & Soul." The 2017 CMA Entertainer of the Year, Church has released nine albums, scored six chart-topping hits, and boasts one of the coolest fanbase names in music — the Church Choir.
---
Delaware
Super Trans Am: The Super 70s Concert Experience
Super Trans Am is a musical experience that will take you back to the days of bell bottoms and crocheted halter tops — and a world without social media or cell phones. Not to mention a time when bands like Fleetwood Mac, ABBA, The Doobie Brothers, Journey, and Queen dominated the musical landscape. The tribute band encourages its audience to sing along, and if you show up to their concert at the Queen in Wilmington dressed in your '70s best, no one will mind.
---
Special Events
National Cinema Day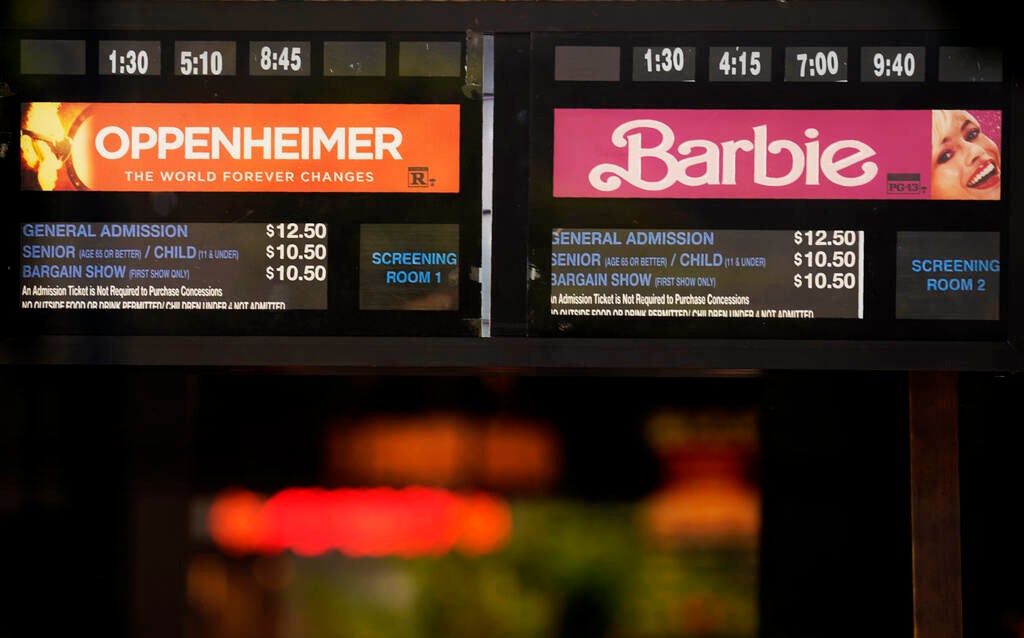 Where: Multiple venues
When: Sunday, Aug. 27, multiple times
How much: $4 a film
Heads up, parents! This is the time to spend the day at the movies with your kids. On Sunday, National Cinema Day, movie tickets are $4. That's for any movie, in any format, at 3,000 participating theaters. With back to school on the horizon (and many of you already there), you can take your children and their classmates/friends/neighbors without breaking the bank. Or, if you missed the "Barbenheimer" moment, now is your chance to see both for less than a ten-spot.
Philly Bookstore Crawl
Where: Multiple venues
When: Saturday, Aug. 26
How much: Free
If books are your passion, Saturday's inaugural Philly Bookstore Crawl is your event. Eric Smith, a literary agent and author, created the crawl to showcase some of the city's most beloved bookstores and bring new exposure to lesser-known ones. Bookstores are planning special readings and discounts, one store is celebrating a grand opening, and Harriet's Bookshop is reopening on Saturday. The crawl encompasses the city and the 'burbs with a ticketed "afterparty" at Main Point Books in Wayne featuring the authors of "The Liars Club." An interactive map is your guide.
Philly Naked Bike Ride
Where: TBA
When: Saturday, Aug. 26, 5 p.m.
How much: Free
The 14th Philly Naked Bike Ride is back! And you know what that means — plenty of nude bikers riding around the city to promote cycling, body positivity, and the reduction of fossil fuels. As is the norm, the start location and route will be announced 24 hours before the event. You can be as naked as you choose, or as organizers say, ""bare as you dare."For bikers who want body painting, show up at 2 p.m., as the easy 10-mile ride starts promptly at 5 p.m.
Waterfront Jazz Festival
Jazz music is a cornerstone of the Philadelphia music scene. Artists like Billie Holiday, John Coltrane, Lee Morgan, Jamaladeen Tacuma, and Gerald Veasley are all from the city, or played or lived here.The city's rich jazz history will be celebrated this weekend as part of an event sponsored by Brooklyn Bowl Philadelphia. The two-day Waterfront Jazz Festival happens Friday and Saturday at the Great Plaza at Penn's Landing. Grammy-nominated artists The Baylor Project and Jamison Ross are performing. And it wouldn't be a jazz fest in Philly if Snacktime wasn't there!
Playground Party (For Adults)
For the most part, playgrounds are for kids. But this week, before the official opening of the Anna C. Verna Playground, there's a preview fundraiser just for adults. The Fairmount Park Conservancy is hosting a Playground Party at FDR Park Thursday. Who's performing? You guessed it —Snacktime! Proceeds will benefit the playground, and you can be the first to try the Skyline Swing — the largest swing set in North America. (Note: Organizers say only closed-toe shoes and no heels, so leave the flip-flops and stilettos at home. Also, the Eagles play a preseason game at the Linc that night, so consider traffic delays.)
---
Arts & Culture
Red Bull BC One Cypher USA B-Boy and B-Girl Finals
Where: Fillmore Philadelphia, 29 E. Allen St. 
When: Saturday, Aug. 26, 7 p.m.
How much: $10 
As hip-hop celebrates its 50th birthday, an event in Philadelphia acknowledges one of its cornerstone elements.The National Finals in the Red Bull USA B-Girl and B-Boy competitions are headed to the Fillmore. Winners in the regional qualifiers in New York, Minneapolis, and Orlando will go head to head in the finals, which determines who will advance to the World Finals in Paris. Raekwon is performing at the event, part of a two-day camp that includes workshops, panels, and exhibition battles. And if you can't make it in person, you can watch it live on Red Bull TV instead.
32nd Annual Ukrainian Festival
Where: Ukrainian American Sports Center, 1 Lower State Rd., North Wales, Pa.
When: Sunday, Aug. 22, noon – 8 p.m.
How much: $15 available at the door ONLY
It's a challenging time in Ukraine, but Ukrainian Americans are coming together to celebrate the nation's 32nd anniversary of independence. At the 32nd annual Ukrainian Festival,  there will be dance and music performances by traditional artists in an event organizers are calling "a celebration of liberty, bravery, and unity." For every ticket sold, $2 will be donated to Ukrainian relief efforts.
---
AphroChic Book Signing
Where: African American Museum in Philadelphia, 701 Arch St.  
When: Friday, Aug. 25, 5:30 p.m.
How much: $10 
AphroChic founders Jeanine Hays and Bryan Mason, who are married and hail from Philadelphia, revolutionized the way African American home design is viewed through their brand. In their second book, "AphroChic: Celebrating the Legacy of the Black Family Home," they profile and showcase 16 African American homes around the country. In conversation with media personality Dyana Williams, they'll discuss their design career and the book at the African American Museum in Philadelphia Friday.
---
Kids
Jurassic Quest
Where: Greater Philadelphia Expo Center, 100 Station Ave. Oaks, Pa.
When: Friday, Aug. 25 – Sunday, Aug. 27
How much: $22 – $36 
Dinosaurs are back — if only in animatronic form. Jurassic Quest makes it possible to imagine what it must have been like when the big beasts walked the earth as they boast lifesize renditions of the Apatosaurus, the Spinosaurus, and the Tyrannosaurus Rex. You can also interact with the dino "babies" who move in lifelike fashion. What better way to inspire a budding paleontologist?
Hot Wheels Monster Trucks Live Glow Party
Where: Wells Fargo Center, 3601 S. Broad St. 
When: Saturday, Aug. 26, 12:30 p.m., 7:30 p.m. Sunday, Aug. 27, 2:30 p.m.
How much: $16 and up 
Hot Wheels brings their monster trucks and all the ancillary activities attached to the Wells Fargo Center on Saturday and Sunday. At the Hot Wheels Monster Trucks Live Glow Party, fan favorites Mega Wrex, Tiger Shark, Boneshaker, and Bigfoot, along with new addition Gunkster — all of whom glow in the dark — will compete at the all-ages, family-friendly event. A laser light show, a dance party, and giveaways are part of the deal, along with the robot Megasaurus and freestyle motocross. Add-on tickets can be purchased for the Hot Wheels Crash Zone pre-show party, giving attendees behind-the-scenes access to the monster trucks.
---
Comedy
Affion Crockett
Where: Punchline Philly, 33 E. Laurel St. 
When: Friday, Aug. 25, 7:30 p.m., 9:45 p.m., Saturday, Aug. 26, 7:30 p.m., 9:45 p.m.
How much: $30 and up
Comedian Affion Crockett has had a lengthy career in TV and films. He's appeared on both "Def Comedy Jam" and "Wild N'Out," while his filmography spans two decades. But he's arguably best known for his impersonations, especially of Jay-Z — even the rap mogul can admit Crockett has him down pretty well. Crockett will bring his comedy chops to Punchline Philly for four shows Friday and Saturday night.
---
Music
O'Jays with Dave Hollister and Carol Riddick
The mighty, mighty O'Jays have been in the business for 60-plus years. Their reign of hits on Philadelphia International Records is unmatched as they churned out classics like "Backstabbers,"  "I Love Music," "For the Love of Money," "Love Train," and our personal favorite, "Livin' for the Weekend." Original members Walter Williams and Eddie Levert have been making music together since 1958, making them fifth on the all-time list of bands with at least one original member. The band comes to the Dell on Thursday with Dave Hollister and Philly's own Carol Riddick.
25th Anniversary Tribute to The Miseducation of Lauryn Hill
In 1998, a young Lauryn Hill, fresh off her multiplatinum success with The Fugees, dropped her solo debut "The Miseducation of Lauryn Hill" on Aug. 25, 1998. To call it a sensation is to understate it. Hill was the first woman to win five Grammys in one night, exclaiming, "This is crazy, this is hip-hop," when accepting her awards. In homage to the release, which was recorded for Philly's Ruffhouse Records, World Cafe Live's house band Black Canvas will perform the entire album Friday night.
Back to Back to Black: Amy Winehouse Celebration with Remember Jones & Kate Mills
You can't say tribute artist without thinking of Remember Jones, who's done full album recreations of everything from Joe Cocker's "Mad Dogs and Englishmen" tour to Meat Loaf's "Bat Out of Hell." With the help of vocalist Kate Mills and a 12-piece band, he takes on Amy Winehouse in the "Back to Back to Black" celebration concert.
Beanie Sigel, Memphis Bleek and Freeway: The Art of Rap
In 2003, Freeway put the game on smash with his hit album, "Philadelphia Freeway." He joins fellow Philly rap star Beanie Sigel and Jay-Z associate Memphis Bleek in a concert billed as The Art of Rap. These guys know their way around a mic, and celebrating their music during rap's 50th anniversary is certainly fitting. Class is in session!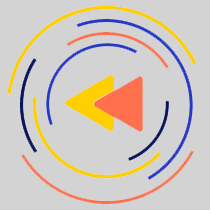 Saturdays just got more interesting.
WHYY is your source for fact-based, in-depth journalism and information. As a nonprofit organization, we rely on financial support from readers like you. Please give today.