Philadelphia Dance Day, Shakespeare in Clark Park, Discovery Day, Snoop & Wiz Khalifa in this week's 'Things To Do'
July 27 - July 30: Philly Dance Day, Snoop, Wiz Khalifa, and Too Short in N.J., plus The Mavericks in Delaware are among the weekend's highlights.
Listen
5:40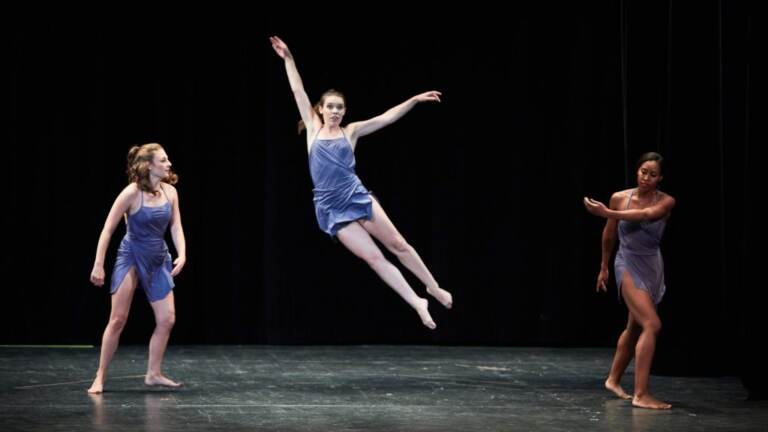 The temps may be suffocating, but this weekend, there are many options for activities that nourish your mind, body, and spirit. Music certainly does, and there are numerous concerts in various genres, including two free festivals, to choose from. Comedy always helps ease weary souls, and some heavy "hittas" are in town to do just that. And forgive us for sounding  corny but a festival centered around… well, corn makes its debut in Bucks County.
Special Events | Arts & Culture | Outdoors | Comedy | Food & Drink | Music | New Jersey | Delaware
---
Special Events
ALT 104.5 Fishtown FestivALT Block Party
Where: The Fillmore Complex, 29 E. Allen St. 
When: Saturday, July 29, 1 p.m.
How much: Free, except for headlining concert
At ALT 104.5's Fishtown FestivALT Block Party, the area in and around the Fillmore music venue, including The Other Half Brewery, will transform into a day party. There will be vendors, music, and more, including a round of free bowling at Brooklyn Bowl Philadelphia. Cafúne and Grouplove will join DJ Reed Streets at Brooklyn Bowl, while David Kushner, Voilà, and local contest winner Max Davey will take the stage at the Foundry. A ticketed performance by Portugal. The Man with Snacktime starts at 8 p.m. And whether you dance or trek, there's something to get your limbs moving and your mind clearing.
---
Arts & Culture
Philadelphia Dance Day 2023
Where: Multiple venues
When: Saturday, July 29, 10 a.m. – 7:30 p.m.
How much: Classes, workshops are free, suggested donation of $10 for the closing event
Let's dance, Philadelphia! At Philadelphia Dance Day you can try everything from ballroom to ballet — in a non-judgemental space. The annual event was created to unite the community around the joyous movement and free expression of dance. The day was originated by Philly Dance Fitness in conjunction with National Dance Day, which has since moved to the fall. But in Philly, the summer festival continues, with workshops, performances, and a ticketed evening finale that includes partner dance lessons, open dancing, and a showcase.
Memphis
"Memphis" is part of Upper Darby's "Broadway in Delco" series, which brings Broadway productions to the county. The musical tells the story of white disc jockey Huey Calhoun who discovers Felicia Farrell, a Black club singer, and puts her on the radio, something that 1950s Memphis isn't quite ready for. "Memphis" won Tonys for Best Book, Best Musical, and Best Original Score during its Broadway run.
Two Gentlemen of Verona The Musical
It's Shakespeare but with music. "Two Gentlemen of Verona" gets the musical treatment at the annual Shakespeare in Clark Park event. The comedy is performed by a multicultural cast from a book by John Guare and Mel Shapiro, with lyrics by Guare and music by Galt MacDermot. Performances are free, but registration is encouraged.
---
Outdoors
Wissahickon Trolley Trek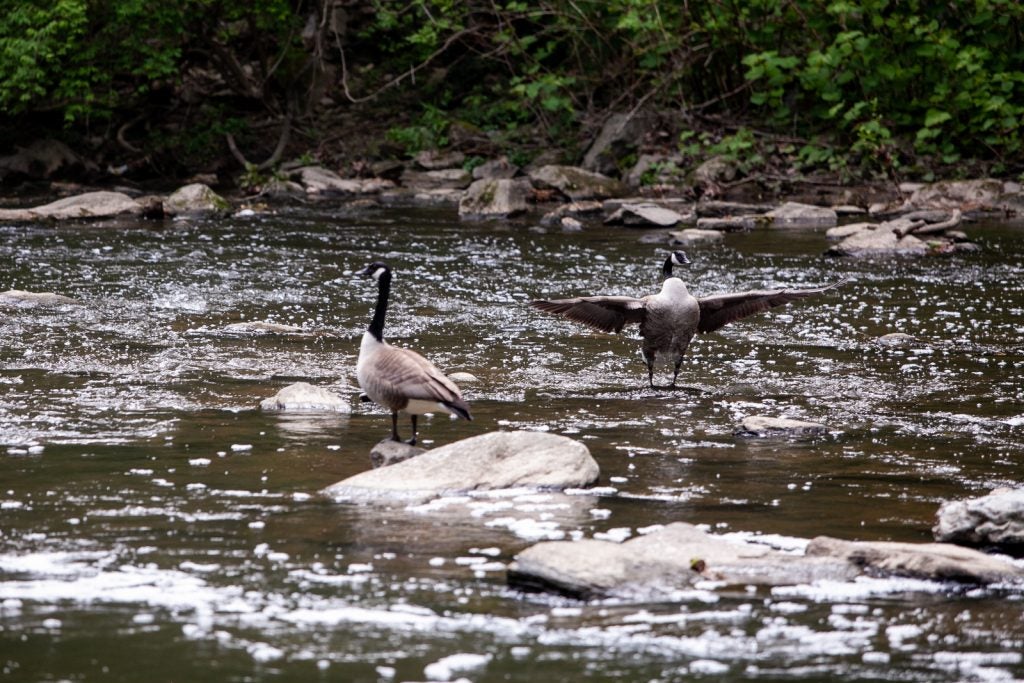 FreeWalkers, the national nonprofit that encourages people to go on long-distance walking events, is behind Saturday'sWissahickon Trolley Trek . The walk starts at Chestnut Hill East Station and ends at 30th Street Station. Along the way, it takes a challenging route through established but lesser-known trails that pass by the Margarge Dam, Valley Green, Rittenhouse Town, Lemon Hill, and other scenic locations. This is an advanced-level walk, so consider your fitness level if you join and your hydration needs, given the forecast.
Sweet Corn Festival
Where: Charlann Farms, 586 Stony Hill Rd., Morrisville, Pa.
When: Saturday, July 29, 11 a.m. – 6 p.m.
How much: $9.99
If the Tony-winning Broadway sensation "Shucked" is any example, corn is having a moment. Charlann Farms hosts its inaugural Sweet Corn Festival Saturday. Corn crafts and corn-themed games (and yes, cornhole is one of them) will rule the day along with a corn pit. The fest also promises live music, pony and barrel cart rides, and what's billed as "unique" vendors to complete the day. Doesn't sound "corny" to us!
Discovery Day
Where: The Discovery Center, 3401 Reservoir Dr. 
When: Saturday, July 29, 10:00 a.m.  – 3:30 p.m.
How much: Free, with registration for each event, except ziplining which is first come, first serve
Discovery Day begins with the annual butterfly count. Budding wildlife scientists can help the Discovery Center catalog its various species of butterflies, including monarchs, painted ladies, swallowtails, and more. They can also help find and measure freshwater mussels or observe the process. The day includes a chance to ride Outward Bound's zipline attraction. While it's open to all ages, a parent or guardian has to sign a liability form for participants under 18. Note: Only closed-toe shoes are acceptable on the zipline.
---
Comedy
Laff Out Loud Presents the Heavy Hittas of Comedy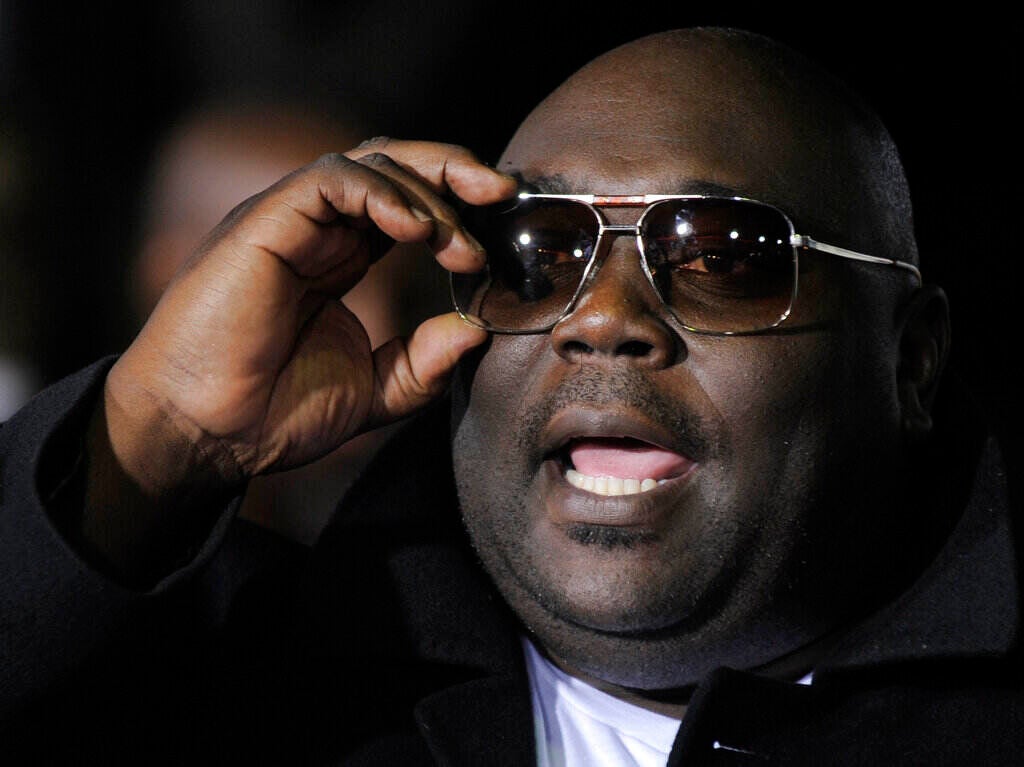 Veteran comedians Jay Anthony Brown, Mark Curry, Red Grant, and Faizon Love have been on the circuit for years. They're combining talents for the Heavy Hittas of Comedy tour, which heads to Keswick this weekend. Their raucous routines have been cancel-proof so far, but only because they've amassed so many loyal followers over the years. Curry starred in the popular sitcom "Hanging with Mr. Cooper," and Love has been in movies including "Couple's Retreat" and "Friday." Standup comic and radio personality Jay Anthony Brown moved from "The Tom Joyner Morning Show" to "The Steve Harvey Morning Show," while Grant is a comedy club staple.
---
Food & Drink
Ardmore Restaurant Week
Where: Multiple venues
When: Through Sunday, July 30
How much: Special three-course, prix-fixe meals from $20 – $40
Ardmore Restaurant Week concludes this weekend so you have until Sunday to take advantage of the $20, $30, and $40 prix fixe menus. Participating eateries with special ARW menus include Montco fave Lola's Garden, Suburban Square hotspot Rosa Mexicano, and Venezuelan restaurant Autana.  
---
Music
Beta Hi-Fi Emerging Artist Fest
Where: World Cafe Live, 3025 Walnut St.  
When: Through Saturday, July 29
How much: Free
So few things in life are free, but the Beta Hi-Fi Emerging Artist Festival is one of them. Over three days, local artists compete to determine who makes Saturday's grand finale. The winner gets $500, a show at the Lounge at World Cafe Live, rehearsal time at Repercussion Studios, recording time at Studio Crash, and an interview with Philth Media. Participating acts include Baldini and the Bastards,  Nervous Nikki and the Chill Pills, Alyssa Garcia, and The Side Chicks.
Boy George & Culture Club: The Letting It Go Show
In the '80s, Boy George was at the forefront of the LGBTQ movement with his flamboyant makeup and by being coy about his sexuality. Now he's openly gay and has reunited with his band, Culture Club. Their hits "Karma Chameleon" and "Do You Really Want to Hurt Me?" once defined the MTV Generation. George and the Club are currently on the Letting It Go Tour, which stops by The Mann Sunday.
Anthony Hamilton
Anthony Hamilton was an in-demand background singer for artists like D'Angelo before he moved to the front of the stage. In 2003, his hits "Charlene" and "Coming From Where I'm From" became neo-soul standards. Hamilton heads to the Met Philadelphia, where he'll bring his powerful vocals and stellar backing group, the Hamiltones. Legend has it that when he starts singing, collard greens start cooking somewhere, but we've seen no proof of that. (*Wink, wink*).
The Stylistics
Betcha by golly wow! The Stylistics are coming home to Rivers Casino. The group originated in Philly in the '60s, and with legendary producer Thom Bell, they crafted a string of hits in the '70s that include "Stop, Look, Listen (To Your Heart)," "You Are Everything," "Break Up to Make Up," and "You Make Me Feel Brand New," along with "Betcha, By Golly Wow." Though the lineup has changed over the years, and original lead singer Russell Thompkins, Jr. now tours with The New Stylistics, original members Airrion Love and Herb Murrell remain in the group.
---
New Jersey
Snoop, Wiz Khalifa & Too $hort: High School Reunion Tour
What can we say about the careers that Snoop, Wiz Khalifa, and Too $hort have established over time? Snoop and Too $hort are rap pioneers from Los Angeles and the Bay Area, while Pittsburgh native Wiz represents the younger generation of hip hop. They're together, along with Warren G and DJ Drama, on the High School Reunion tour, which comes through Camden's Freedom Mortgage Pavilion on Sunday. Just follow the smoke.
---
Delaware
Tyler Hubbard
Country singer Tyler Hubbard will close the Delaware State Fair on Saturday night. After enormous success as the lead singer for the duo Florida Georgia Line, Hubbard started his solo career after a hiatus in 2021. His self-titled release came out earlier this year, following up his 2022 EP "Dancin' in the Country." The concert is on the State Fairgrounds but is separately ticketed.
The Mavericks
Country, rock, Latin? The Mavericks, who formed in Miami in 1989, do it all. Their versatility and musicianship were highlighted in their 2022 Tiny Desk performance, which generated over 300,000 views. They take the stage at the Freeman Arts Pavilion in support of their latest project, "In Time," the tenth-anniversary deluxe edition of the original release.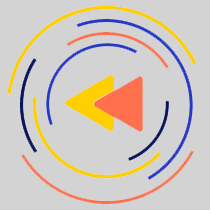 Saturdays just got more interesting.
WHYY is your source for fact-based, in-depth journalism and information. As a nonprofit organization, we rely on financial support from readers like you. Please give today.