Chestnut Hill Home + Garden, Sing Us Home, Down and Derby Wine Fest, and 'Ariodante' in this week's 'Things To Do'
May 4 - May 7: First Friday Art in Delaware, street fests in Philly, and the Down and Derby Festival in South Jersey are among this weekend's event highlights.
Listen
5:04
You know summertime is just around the bend when street festivals begin to proliferate around Philly. That's just the case this weekend, as the area has several to offer. In Chestnut Hill, the Home + Garden Festival brings home design and gardening experts to the historic district. In Philly, fests offering fun, food, and music can be found on South Street, Girard Avenue, and Rittenhouse Square. And we're a long way from our old Kentucky home, but the 149th running of the Kentucky Derby is happening on Saturday, and Philly's hosting some entertainment-packed watching parties. Make sure to wear your best Derby swag!
Special Events | Arts & Culture | Kids | Music | Delaware | New Jersey
---
Special Events
Festival Roundup
Where: Various venues
When: Saturday, May 6 and Sunday, May 7
How much: Free, pay as you go
One sure indication that summer is on the way is the uptick in street festivals. The first weekend of the month brings May flowers (we hope) and an array of neighborhood festivals. On Saturday, the South Street Fest takes up six blocks of South Street, starting at 11 a.m. with food, music, and vendors of all kinds. It coincides with Comic Book Day at Atomic City Comics. The Girard Ave Street Fest is also happening Saturday between 26th and 29th streets and will feature a performance by Philly's own Snacktime. And billed as Philadelphia's "most upscale" street festival, the Rittenhouse Row Spring Festival happening in and around Rittenhouse Square begins Saturday at noon and includes a fashion show. On Sunday, the Chestnut Hill Home + Garden Festival on Germantown Avenue includes more than 200 home, garden, and design vendors, a kid's fun fest, retail and dining discounts, and a maker's village. It starts at 11 a.m., from Rex to Willow Grove avenues.
5th Annual Kentucky Derby Party

It's Derby time! And the celebrations are happening from Louisville to Philadelphia. But you don't have to travel all the way to Churchill Downs to wear your best Derby 'fit, you can show it off right here in University City. Sunset Social hosts the 5th annual Kentucky Derby Party at its rooftop park. A live band and DJ, a caricaturist, a rose-covered photo wall, and a Derby costume contest with prizes for best dressed, best hat, and best-dressed group are all on the agenda.
---
Arts & Culture
The Late-ish Poetry Show
The city's brilliant poetess Lyrispect joins the Logan-based poet/MC Khemist as two performers at the Late-ish Poetry Show. It's also an open mic event where you can put your hat in the ring to get on stage starting at 8 p.m. The event is marketed for all ages, but be advised, it includes what's described as "adult content," so expect the unexpected. Note: Masks are required.
cinéSPEAK presents In Process with Ingrid Raphael
Where: Making Worlds Cooperative Bookstore and Social Center, 210 S. 45th St.
When: Saturday, May 6 at 5 p.m.
How much: Suggested donation $10 – $20 or pay as you wish
CinéSPEAK presents In Process with Ingrid Raphaël, an independent filmmaker and educator who will screen and discuss the thought process behind their recent works. They will explore how Black people experience time and how it informs their filmmaking. Expect interactive small and large group discussions. Participants are encouraged to bring film ideas they are working on or thinking through. Space is limited, so registration is required, as are masks.
Ariodante
The Curtis' Opera Theater ends on a (literal) high note with Handel's "Ariodante" closing out the 2022-23 season. The 18th-century opera series is based on the 16th-century poem "Orlando Furioso" by Ludovico Ariosto. Stage director Omer Ben Seadia spearheaded this contemporary update that tells the story of the noble knight Ariodante and his fiancée, Princess Ginevra, whose idyllic love story is threatened by the machinations of Duke Polinesso.
Abandon
Philadelphia playwright James Ijames has already won a Pulitzer for his play "Fat Ham," now on Broadway. He debuts a new world premiere in Philadelphia with "Abandon." In the play, Chris (Carlo Campbell) throws his brother Joshua (Jared Chichester) out of the house on a freezing cold night, and he breaks into a woman's home. But instead of sending him to jail, Luella (Melanye Finister) shows him some grace as she senses a connection while dealing with her own loss.
First Fridays Playing Dirty Reception

In the 1970s, environmentalism became mainstream through the work of sustainability pioneers like Rachel Carson — and through board games, role-playing games, and other learning tools. "Playing Dirty", an outdoor exhibition by the Science History Institute, explores those mediums. An opening night reception includes a curator's talk, access to some of those pioneering board games, and a 10% discount to National Mechanics Restaurant.
---
Kids
World of Collage

InLiquid and Philadelphia CollageWorks are making art accessible to all with a free World of Collage workshop. The three-hour event includes a choice of four activities suitable for all ages, from beginners to advanced. Not only can you try out a variety of papers, you can construct a 3-D collage and contribute to a community collage project. Note: There is no parking at the location. Street parking may be available nearby, but ride-shares and public transportation are suitable alternatives.
---
Music
Sing Us Home Festival
Roxborough native Dave Hause wanted to create a hometown festival that his Americana/roots/rock band Dave Hause and the Mermaid could play at while surrounding themselves with musically like-minded friends. He found a partner in WXPN, and they're putting on the Sing Us Home Festival. The two-day music fest brings The Tisburys, Kathleen Edwards, and Craig Finn, among others, to Manayunk's Venice Island. Local food vendors include Lobster Rolls, Waffles Philly, and Wissahickon Brewing Company.
Paul Jacobs

Organ lovers, rejoice. Paul Jacobs, the only Grammy-winning organist ever, is heading to Verizon Hall for a free concert. He'll play all six Bach organ sonatas in a 1 hour, 40-minute performance. In 2000, when he was just 23, Jacobs played Bach's complete organ works in an 18-hour marathon to mark the 250th anniversary of the composer's death. Since then, Jacobs has honed his craft by performing for every major U.S. orchestra, including The Cleveland Orchestra, The Los Angeles Philharmonic, the Minnesota Orchestra, and the National Symphony Orchestra. Note: Seats are first-come, first serve, and there is no intermission.
---
Delaware
First Friday Art Loop

The Delaware Contemporary's May First Friday Art Loop highlights its current exhibitions: More than a Woman, Second Nature, Aquifer, and the Lynn Herrick Sharp Award exhibition. A panel discussion will explore the triumphs and challenges of mothers in the arts, and attendees can visit artist studios to connect with them and see their works in progress. Food will be pay-as-you-go, provided by Kacey's Kitchen food truck.
---
New Jersey
Down and Derby Wine Festival
It's Derby time in South Jersey. Get a little taste of Churchill Downs at the Down and Derby Wine Festival happening in Cooper River Park. Wear your Derby best to the fest, which includes samplings of the region's top wines. South Jersey party band Secret Service will be there, along with the pride of Delco, Aunt Mary Pat. Prizes will be handed out to the best-dressed attendees. Note: VIP tickets must be purchased in advance; only general admission tickets will be sold at the door. Some food trucks on site may be cash-only, so be prepared.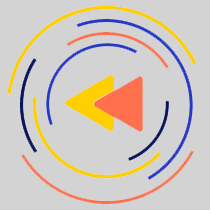 Saturdays just got more interesting.
WHYY is your source for fact-based, in-depth journalism and information. As a nonprofit organization, we rely on financial support from readers like you. Please give today.