Hispanic Fiesta, Kidchella, Rufus Wainwright, The Cure, and 'Star Wars' in this week's 'Things To Do'
June 22 -26: Hispanic Fiesta in Pa., Battleship Beer Fest in N.J., and the Manayunk Arts Festival are among the weekend's highlights.
Listen
5:43
Summer is officially here! Although it may not seem that way as the forecast calls for rain the next week. Weather predictions aren't inevitable, but they tend to be more accurate these days, so keeping your umbrella handy this weekend would be a good idea. Given the outlook, we also suggest you double-check any outdoor event to ensure it will go on as planned. Some are billed as rain or shine — but could still change. That said, Welcome America began this week. The annual holiday celebration has extended to 16 days, including the Hispanic Fiesta, Kidchella, and Free Museum Days.
Special Events | Arts & Culture | Music | Wellness | New Jersey
---
Special Events
Pride Roundup
Where: Multiple venues
When: Through June 30
How much: Varied prices
Philly Pride events continue through June 30. This weekend, they include Pride Night at Friday's Phillies game, and a scheduled Pride Ride originating in Bala Cynwyd on Sunday. Montco is the scene for Saturday's second annual Pride at the Park event. And Bucks and Montgomery counties combine for the Bucks-Mont PRIDE Festival on Sunday. In Center City, Jenny Henny performs at Pride Quizzo on the rooftop of the Continental on Thursday.
Welcome America
Where: Multiple venues
When: Through Tuesday, July 4
How much: All events are free
Demi Lovato and Ludacris will take the stage during  Welcome America's flagship July 4 concert on the Ben Franklin Parkway. But the 16-day celebration began on June 19 to commemorate the Juneteenth holiday and includes a variety of free events. With rain in the forecast, it's a good time for Free Museum Days at multiple museums. And looking ahead to Monday, watch "Rocky" on the big screen at the Philadelphia Film Center. Plus, actress, singer, and former Miss America Vanessa Williams headlines the Music on Independence concert on July 3.
Hispanic Fiesta
Where: Great Plaza at Penn's Landing 101 S. Columbus Ave. 
When: Saturday, June 24, Sunday, June 25, 2 p.m. – 9 p.m.
How much: Free
Concilio hosts the Hispanic Fiesta, which falls under the Welcome America umbrella for the first time. The two-day festival features food, arts and culture, and apparel vendors popular among the Latin American community, as well as headlining performances by Manny Manuel and José Alberto "El Canario," who closes out the party on Sunday night.
Too Many Games Festival
Where: The Greater Philadelphia Expo Center, 100 Station Ave. Oaks, Pa.
When: Friday, June 23 – Sunday, June 25, times vary depending on the day and the hall. You can find them here.
How much: $40 – $200
Too Many Games is a convention focused on vintage and contemporary video, arcade, and board games — and those who appreciate them. A free arcade game area along with video, board game, and e-sports tournaments are among the highlights of the three-day event that promises to include 100+ vendors. Voice actors and online creators will also be available for meet & greets and (many for a fee) photo ops.
Kidchella
Where: Smith Playground, 2100 S. 24th Street
When: Friday, June 23, 4 p.m.
How much: Free, with registration
The first of three monthly concerts during the summer, Kidchella's June event is part of Welcome America, so it's free. Kid-friendly entertainers Johnny Shortcake and Alex & The Kaleidoscope are the headline performers. The pre-show festivities include face painting, art activities, food trucks, and giveaways.
Manayunk Arts Festival
Where: Main Street, Manayunk
When: Saturday, June 24, 11 a.m. – 7 p.m., Sunday, June 25, 11 a.m. – 6 p.m.
How much: Free, pay as you go
Over two days, the Manayunk Arts Festival brings 150,000 visitors to the juried art fest. At the 34th annual event, over 300 vendors will compete in six categories: glass and ceramics, fiber, mixed media, painting and drawing, photography, and wood and sculpture. If you see something that catches your eye, you're in luck… competing work will be for sale at the fest. For a fee, attendees can catch shuttles that will run attendees to and from the festival from two nearby locations offering free parking.
More Fests
Where: Various venues
When: Through Sunday, June 25
How much: Various prices
Weather notwithstanding, Philly has even more outdoor fests scheduled. This Saturday, the Summer Ale Festival brings over 100 breweries, food trucks, and live music to the Philadelphia Zoo. The Bok Building hosts the B[L]OK Party rain or shine Sunday on Mifflin between 8th and 9th streets. On South Street, the Brauhaus Schmitz Summer Block Party is planned for Sunday starting at 2 p.m. on the 700 block of South Street.
---
Arts & Culture
Germantown Arts District June Fourth Friday
The newly-established Germantown Arts District is an affiliated group of Black creative spaces on the 5400 block of Germantown Ave. On Fourth Fridays, they host a variety of events. This Friday, photography, music, movement, and art are being showcased at both a free public event and a ticketed, private one.
Sonic Presence (Or Absence): Sound in Contemporary Art
In an exhibit opening at the Fabric Workshop on Friday, 22 mixed media artists consider the role of sound in their work — whether it's absent or present. In "Sonic Presence (Or Absence): Sound in Contemporary Art," artists including Lenka Clayton, Yinka Shonibare,  Guillermo Galindo, Christine Sun Kim, and Steven Petronio interpret the theme in diverse ways. A free opening reception is happening Thursday.
William Edmondson: A Monumental Vision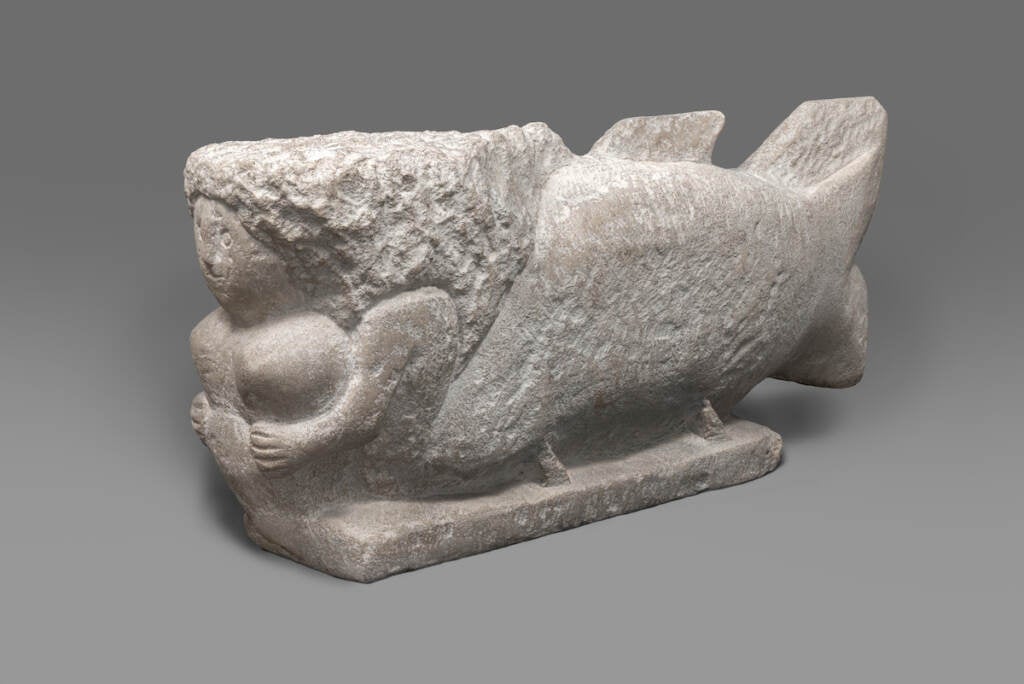 Where: The Barnes Foundation, 2025 Benjamin Franklin Pkwy. 
When: Sunday, June 25 – Sunday, September 10
How much: Free with museum admission
Nashville-based artist William Edmondson — who once worked as a hospital orderly — said he felt a "divine calling" that led him to create headstones and spiritual sculptures that featured angels, nurses, teachers, and preachers. In 1937, he was the first Black artist to have a solo show at the Museum of Modern Art. A new exhibit, "William Edmondson: A Monumental Vision," showcases 60 of his works and includes a series of educational talks and classes, along with a complementary work by artist Brendan Fernandes. 
Star Wars: The Force Awakens
"Star Wars" is firmly entrenched in pop culture, and so is its soundtrack. The Philadelphia Orchestra will play along to the movie "Star Wars: The Force Awakens," shown on three giant screens at the Mann Music Center. They say the concert/screening will go on rain or shine, so if you're not springing for the covered seats, make sure you bring your umbrella.
---
Music
Jeff Bradshaw Concert And Hat Fashion Show
North Philly's own Jeff Bradshaw will perform in celebration of his latest release, "Jeff Bradshaw 20," at an event billed as a performance, fashion show, day party, and Black Music Month tribute. A successful trombonist, Bradshaw has achieved his goal of making the instrument relevant to contemporary audiences. The hat fashion show features some of the country's best custom hatmakers, whose haberdashery might come in handy during inclement weather.
Rufus Wainwright
Elton John once called Rufus Wainwright the "greatest songwriter on the planet," high praise from a man known for his own musical gifts. On his latest album "Folkocracy," Wainwright shares the mic on duets with John Legend, Brandi Carlile, Chaka Khan, Anohni and others. He makes a tour stop at the Miller Theater in support of the project.
The Cure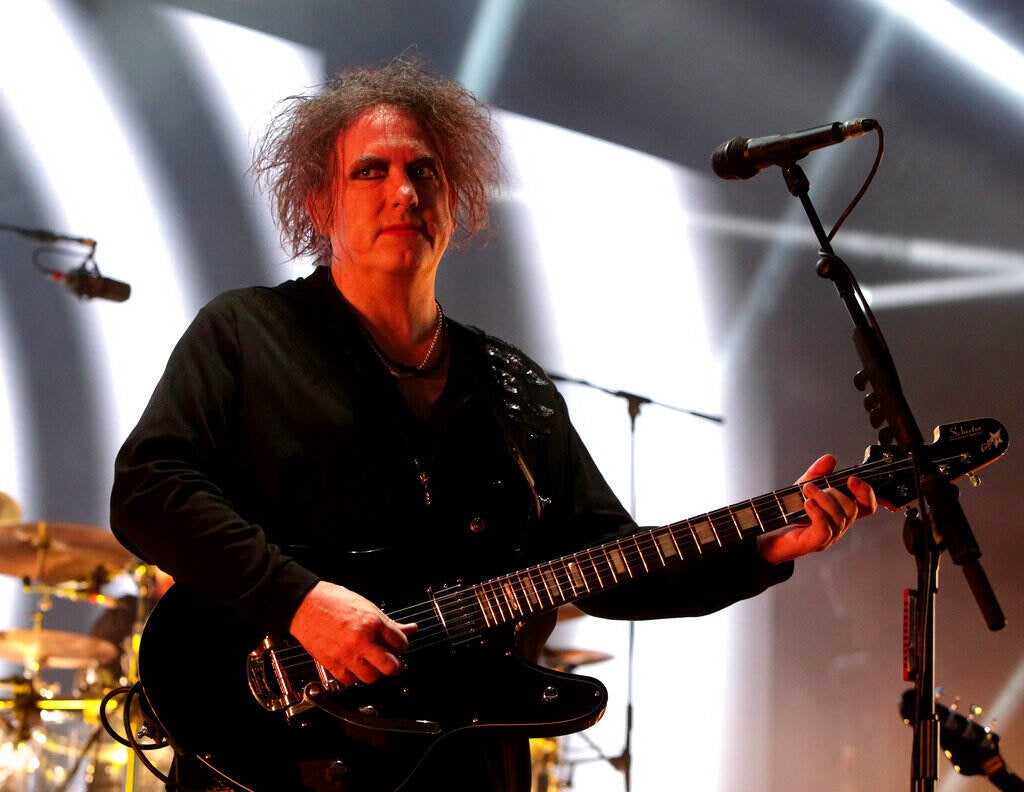 The lineup for The Cure has changed over the years, but the one constant has been frontman Robert Smith, although guitarist and keyboardist Simon Gallup has played with the band much of the time. The British group defined "gothic rock" in the 80s before moving into a more pop vein. Smith and The Cure's current lineup are on the Twilight Sad tour that comes to the Wells Fargo Center on Saturday.
---
Wellness
King's Corner Tour: Letters to My Fathers
Black Men Heal, an organization that connects Black men to therapeutic services, is behind this wellness event. On Saturday, at the King's Corner Tour: Letters to My Fathers event, men can enjoy a free day of self-care that includes food, massages, stretching, renewal, and community resources.
---
New Jersey
2023 New Jersey Battleship Beer Festival
Thirty New Jersey breweries will be on hand at the New Jersey Battleship Beer Festival, including unlimited tasting, food, vendors, live music from the Cabin Dogs, and a ship tour. So that you don't have to worry about overindulging, a non-drinking designated driver ticket is also available.
AHRMA Vintage Motorcycle Festival and Swap Meet
The American Historic Racing Motorcycle Association hosts its 11th annual AHRMA Vintage Motorcycle Festival and Swap Meet, bringing antique, rare, and sports bikers together. The three-day, family-friendly event takes place in a massive 60,000+ sq. foot space and includes Friday Night Bike Night, Saturday's bike show, and two days of racing on Saturday and Sunday.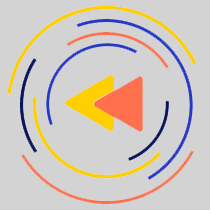 Saturdays just got more interesting.
WHYY is your source for fact-based, in-depth journalism and information. As a nonprofit organization, we rely on financial support from readers like you. Please give today.