The invisible signs to look for on the first day of school
Hunger and homelessness hamper kids' ability to learn.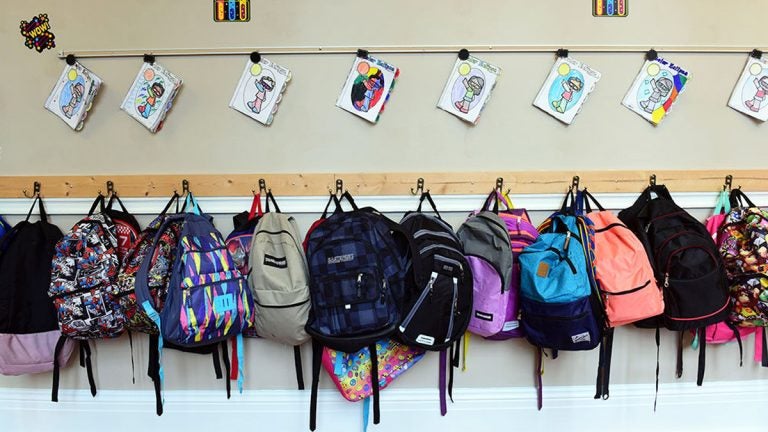 This story first appeared on The Hechinger Report.
—
Last week, when many students were beginning the new academic year in some public schools in the United States, my family and I took a cruise to Cuba. My 7-year-old-son Roby could barely wait to get off the ship to enjoy the sights and sounds of Havana. This was not his first vacation abroad. In past trips, he had gawked at Big Ben in London, strolled through the United Nations in Geneva and fallen down a set of stair in the Eiffel Tower. (He always tells people, "Daddy let me fall!" to embarrass me.)
After docking in Old Havana, we strolled through the center of town, and the sight of classic automobiles cruising through the streets, carrying photo-happy tourists, delighted Roby. His eyes bounced between the horse-driven carriages, timeworn buildings and buskers singing folk songs. He saw women gyrating to the rhythms thumping from a standing bass and congas, reminiscent of the dancing he knew from his hometown of New Orleans.
Then something else caught his eye: the signs of poverty all around us. There were the feral cats that sat at our feet in restaurants, panhandlers on the roads, and ragged clothing worn by children at his eye level. At one point, Roby looked up to me and asked plainly, "Is this a poor country?"
Cuba is a communist country, and the government owns all the property and distributes goods and services meant to maintain equity among the populace. Our escort told all of us on the tour that everyone had free health care, a good education and a home. "That's good," my son responded seriously.
As we begin the school year, let's not ignore the signs of poverty in the United States. Some families can afford to spend their August on vacation, learning from new places. Travel is an excellent teacher. However, there will be some children who will need to start school, not to get a better education, but to have a nutritious meal and shelter during the day. Many of those students will enter the school year with obvious signs of poverty: old, dirty uniforms, worn-down shoes and teeth that need a dentist's chair. But we should not ignore the things we can't see: low-quality health care, persistent hunger and housing insecurity.
When I look at public schools in the U.S., like my son, I ask, "Is this a poor country?"
The United States Department of Agriculture defines food insecurity as a household condition of low or limited access to sufficient amounts of food, resulting in hunger. According to a 2016 report by the No Kid Hungry campaign, run by the nonprofit Share Our Strength, one in six children — about 13 million kids — experience food insecurity in the United States. The same report found that 22 million kids depend on free or reduced-cost lunches at school, and 12 million children depend on free or discounted school breakfast.
Food insecurity and hunger can seriously affect children's health, not to mention their ability to learn. Kids experiencing food insecurity are more likely to develop chronic health conditions, oral health issues, as well as mental health problems such as anxiety and depression, according to 2018 research compiled by the hunger relief organization Feeding America. The research also notes that hungry children are more likely to arrive late and develop social and behavioral problems at school. In addition, food insecurity delays motor skill and language development among young children.
Kids are hungry for more than knowledge; if schools don't feed them, then they won't be able to achieve academically. Hunger may not be as visible as torn clothing, but it's often present and can have a major impact on the ability to concentrate and learn.
Education reforms that only concern themselves with admission policies and testing standards and ignore basic needs are doomed from the start. One of the reasons why so-called "gap closing" efforts — approaches that rigidly attempt to close the academic achievement gap between white and black students — fail children of color in that they mask underlying causes of underachievement. For instance, one in four African-American kids experiences food insecurity, as compared to one in eight white kids, according to Feeding America.
Hunger isn't the only hurdle we don't see. Many children also struggle with a lack of a family home.
A 2016 report published by the United States Interagency Council on Homelessness notes that during the 2013-2014 school year, 1.3 million schoolchildren experienced homelessness. Two years earlier, a report from the think tank the Urban Institute highlighted the impact that homelessness and housing instability have on a child's education. According to the institute, children who lack stable housing are more likely to be absent from school, score lower on tests, repeat grades, and stop attending school altogether. The report also noted that students who change schools many times — often a result of housing instability — have more trouble connecting with teachers and classmates, ultimately harming their educational performance.
Out of sight should not put poverty out of mind. As I explained to my son on our trip, the United States' wealth dwarfs that of Cuba. We may live in a rich nation, but the wealth isn't distributed evenly between our people. Hints of Cuba may reveal themselves in that struggling student in your science class or the one whose school lunch doesn't seem to be enough — learn to see them beyond the classroom. Only once we address students' whole lives can we truly begin to tackle the achievement gap.
—
Produced by The Hechinger Report, a nonprofit, independent news organization focused on inequality and innovation in education. Sign up for Hechinger's newsletter.
WHYY is your source for fact-based, in-depth journalism and information. As a nonprofit organization, we rely on financial support from readers like you. Please give today.