Take Philly's picture on Philly Photo Day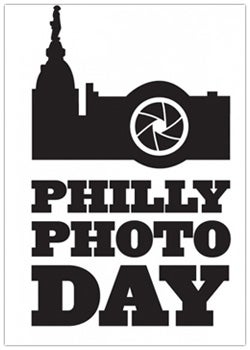 Join hundreds of Philadelphians snapping Philly's portrait this Friday, October 28 to mark Philly Photo Day.
Philly Photo Day is one day of collective action to capture a day in the life of our city, from as many angles as possible.
The Philadelphia Photo Arts Center (PPAC) is hosting its second Philly Photo Day on Friday, to celebrate their second anniversary by inviting us all to take a picture.
"It doesn't matter if you've ever taken a picture or if you call yourself a professional," PPAC executive director Sarah Stofla told me. Everyone is invited.
So take your best shot anywhere within the city limits on Friday, October 28th and submit your image to PPAC electronically between October 28-31. Any and all photos submitted will be printed and hung as part of a Philly Photo Day group show at PPAC, from November 10-26. Last year 324 photos were submitted, and Stolfa hopes participation will double this year.
Taken together, "it's a huge range of image-making, portraits to landscapes to pictures that feel more snapshot," Stolfa said. "It's a beautiful range of voices and places in the city."
Come to the opening reception for Philly Photo Day on November 10, from 6-9pm at the Crane Arts Building's Gray Area, 1400 N. American Street. Prints of all of the images will be available for $25, and sales will be split with the artist. Also stay tuned, Eyes on the Street will feature a selection of Philly Photo Day submissions.
———
Eyes on the Street wants to see what your Philadelphia looks like too, submit your photos to the Eyes on the Street flickr group and you just might see them appear on the blog.