Suspect enters guilty plea in Cassidy slaying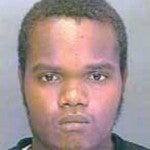 John "Jordan" Lewis, the 23-year-old North Philadelphia man accused of killing 54-year-old Police Officer Chuck Cassidy in 2007, has entered a guilty plea, much to the surprise of the lawyers representing the Cassidy family.
The trial was set to start this week, after jurors were selected based on their willingness to consider applying the death penalty to Lewis' sentencing. Now, it will be up to the jury to determine whether Cassidy's murder was premeditated, or whether Lewis panicked at the sight of a police officer while he was holding up a Dunkin' Donuts early Halloween morning in 2007.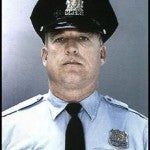 Cassidy, of Holme Circle, sustained a gunshot wound to the head, and died the next day, leaving behind a wife and three children.
Lewis could still face the death penalty if convicted of first-degree murder, though it will be left to the jury to decide if Lewis' dozen robbery, weapon and assault charges, which Cassidy was pursuing him for, lead him down the road to murder.