Flag dedication ceremony at Holme-Crisp Cemetery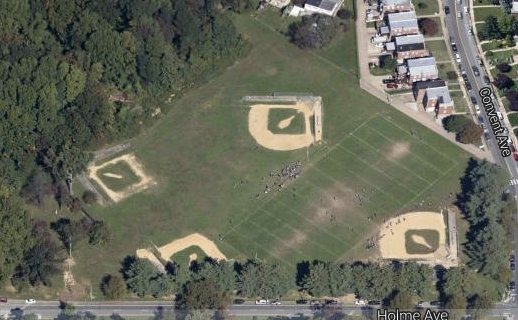 A ceremony is set to put the finishing touches at the grave of Thomas Holme at Holme-Crisp Cemetery.
The small cemetery on the 3000-block of Holme Avenue near Convent Avenue is the final resting place of Thomas Holme, the survey who helped William Penn design the City of Philadelphia.
Sunday Nov. 3 at 2 p.m., the Holme Circle Civic Association will dedicate the flagpole at the site.
"Much time, effort and dedication have been placed into this community revitalization project," the HCCA's event announcement reads. "With generous contributions from area businesses and organizations, as well as the tedious labor from hard‐working and dedicated neighborhood volunteers, Holme Circle Civic Association proudly welcomes you to Holme Circle and to our famous landmark whose care is "on our watch."
The event will take place on the 389th observance of Thomas Holme's birth.
WHYY is your source for fact-based, in-depth journalism and information. As a nonprofit organization, we rely on financial support from readers like you. Please give today.