Frankford's Central United Methodist Church windows stolen
Frankford's Central United Methodist Church is in dire shape and its getting worse.
The Frankford Gazette and NEastPhilly report that thieves stole some of the church's historic stained glass windows over the weekend. This comes after the church's west wall collapsed in August, leaving the building open to the elements and unsecured.
Patricia Coyne of the Frankford Historical Society told the Frankford Gazette and NEastPhilly via email that police are investigating the theft, and anyone who notices suspicious activity at the church is encouraged to call 911. Coyne also says she is seeking advice and assistance from Partners for Sacred Places.
In order to document the church's remaining stained glass windows in case of theft or vandalism, volunteers are photographing them. Some of the intact stained glass windows look like this: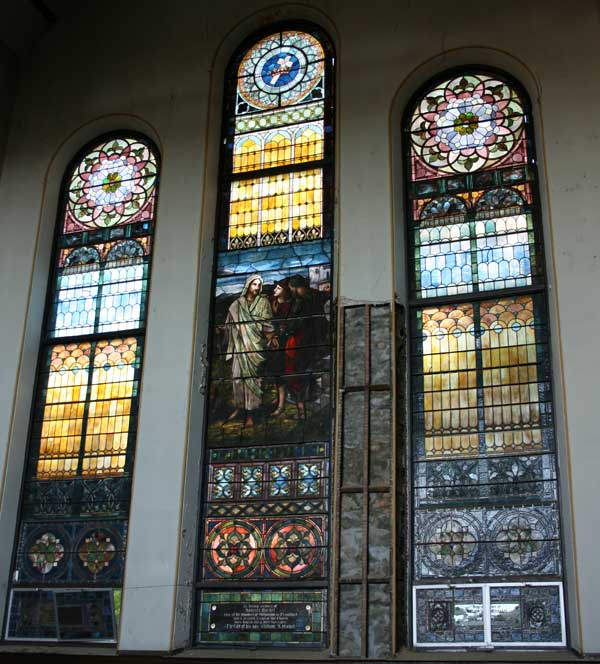 The church was built in the late 19th century, but is not listed in the Philadelphia or National registers of historic places.
Want more?
"Frankford Church Wall Collapses" [NBC 10 |August 16, 2011]