Spiny dogfish washing ashore at area beaches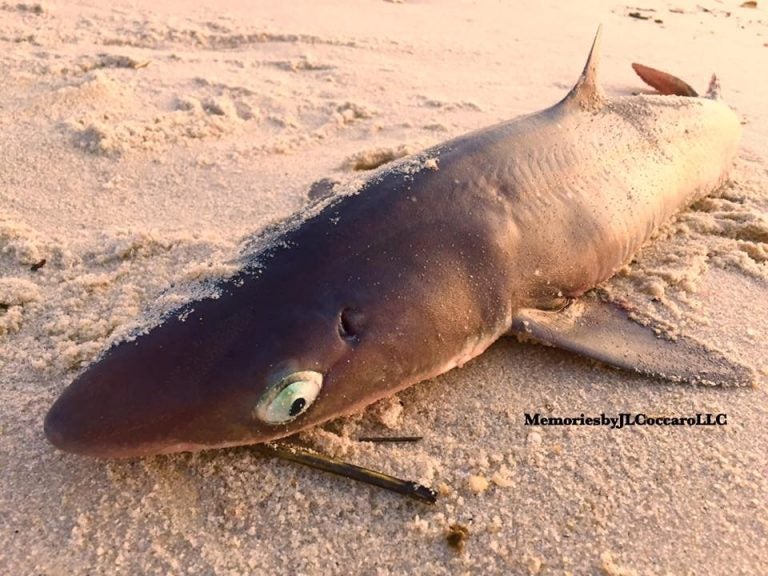 The cause of spiny dogfish washing ashore at Ocean County beaches this week is likely due to commercial fishing activities, a state official said.
Beachcombers have spotted the fish, a member of the shark family, in Seaside Heights, Seaside Park, Island Beach State Park, and northern Long Beach Island, according to JSHN contributor reports.
"We believe that what may be happening is a large amount of spiny dogfish are being caught," state Department of Environmental Protection spokeswoman Caryn Shinsk said in an email. "Those that exceed a quota limit, for example, for commercial fishing, are likely being released, dead or alive, back into the water once those fishing vessels have reached their trip limit."
In one instance, according to JSHN contributor Chris Huch, spiny dogfish were spotted acting oddly and bumping into surfers.
JSHN contributor Jean Coccaro spotted one at sunrise in Seaside Heights Thursday morning.
The fish was on the beach and weak, she said, adding that with assistance, she helped it back into the ocean.
The spiny dogfish, believed to be "the most abundant sharks in the world," are bottom dwellers that prefer ocean temperatures between 45 and 59 degrees, according to Discovery.com.
"'Spiny' refers to mildly poisonous, thornlike spines located in front of each dorsal fin. The spiny dogfish is one of the most well-traveled sharks, with some individuals migrating more than 5,000 miles, which is almost equivalent in distance to flying from Los Angeles to New York City and then back again," the Discovery.com description states.