Smyrna inmates getting access to Wi-Fi-supported tablets to connect with families
Delaware's Department of Correction officials hope the move will improve family communication, as well as educational and recreational opportunities.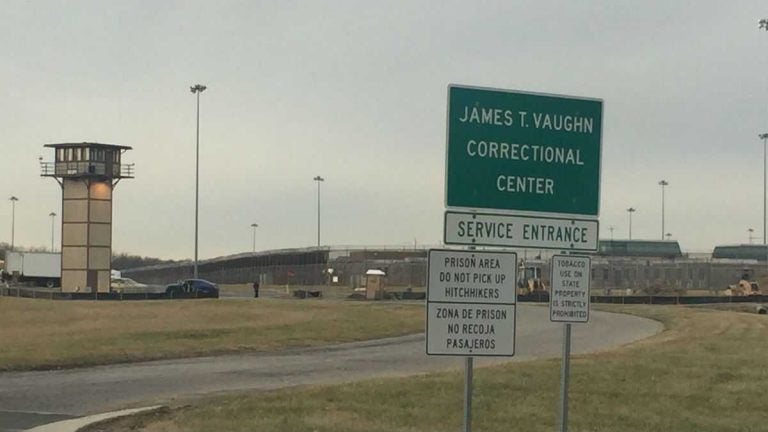 Delaware's Department of Correction will expand Wi-Fi access for some of the state's prisoners in an effort to improve family communication, as well as educational and recreational opportunities.
Minimum- and medium-security inmates at the James T. Vaughn Correctional Center in Smyrna will soon have access to Wi-Fi-supported tablets to connect with family, read books and play games to aid in the rehabilitative process.
"We know in the state of Delaware, 97 percent of our inmates will be released someday," Commissioner Perry Phelps said Tuesday.
"We're hoping we can use these tablets to keep family ties and communication going with their family. Research shows, if you keep that family bond, there's a lot less problems with reintroduction into society."
Today, inmates can write letters, make phone calls and receive visitors. But with about 50 men and four phones per housing unit, inmates must wait in line or schedule phone time, which may be inconvenient for family members.
The tablets will allow inmates to email, call or conduct a video visitation with loved ones. Video visitations will be chaperoned by a correctional officer, and the video will only show the inmate's face.
"When they can't get a visit in the week, maybe the family can't afford to drive down, but this way they can visit as much as they can afford without having to drive an hour from Wilmington or Sussex County," Phelps said.
Phelps said he did not know how much the state is paying for the tablets, but said the bulk of the cost will be borne by the vendor supplying the devices. Inmates will have to pay a fee to play video games, listen to music or watch movies, officials said, but the cost has not yet been determined.
Inmates at the Baylor Women's Correctional Institution in New Castle have had access to about 20 tablets since 2016. Minimum- and medium-security inmates at Baylor can use the tablets to access about 53,000 books from the Gutenberg Institute. Eventually, the tablets also will include a law library.
Phelps said the tablets will be just "one piece of the puzzle" to improve security and prison conditions at Vaughn, where a prison riot occurred last year, leading to the death of Lt. Stephen Floyd.
The state has installed additional security cameras, conducted training for officers and has plans to launch new programs for inmates. Gov. John Carney's recommended budget also includes funds to increase starting salaries for correction officers to $43,000.
Phelps said the new technology also will prevent contraband from being transported through library carts or via envelopes, and will keep inmates busy.
The state hopes the tablets will be available at Vaughn in about six months — and eventually at every prison in the state. The number of tablets is not yet known, but Phelps said there will be more tablets than phones.
WHYY is your source for fact-based, in-depth journalism and information. As a nonprofit organization, we rely on financial support from readers like you. Please give today.