Smoke fills PATCO cars, passengers evacuated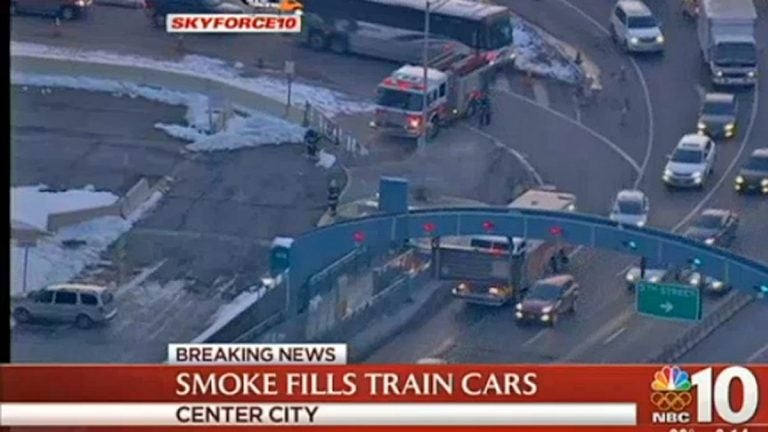 Passengers were evacuated after smoke was found on a PATCO subway heading to New Jersey from Philadelphia.
Officials say 50 passengers were on the six-car train heading eastbound when smoke started to fill two of the cars around 5:15 p.m.
One of the passengers, Douglas Robbins, told NBC10 they spotted smoke and noticed a "burnt smell."
The train stopped at the base of the Benjamin Franklin Bridge near 7th and Race Streets. According to PATCO spokesman Tim Ireland, a motor shorted out on the train, leading to the smoke.
"At 5:16 p.m., a motor shorted-out on a six-car train headed eastbound onto the Benjamin Franklin Bridge," Ireland said. "The first two cars are filling with smoke and passengers are being evacuated."
The passengers were slowly evacuated. They first removed two passengers who had medical issues. Passengers in the two cars where smoke was detected were then moved onto an eastbound train which departed from Franklin Square Station.
Not wanting to wait for the train, some passengers left and went into the station. The remaining passengers were eventually evacuated and no injuries were reported.
The incident caused delays along the PATCO line. Normal service was restored however shortly before 8 p.m.
_____________________________________________________
NBC10 is a content partner with NewsWorks.org