Siege on the Capitol: 7 Philly-area insurrectionists face looming court dates
In the past week, federal prosecutors have filed or unsealed new charges against two people in the region who allegedly participated in the riots.
At least six individuals from the Philadelphia region were among more than 250 arrested and charged over criminal acts during the January 6 insurrection in the U.S. Capitol — and cases are now moving through the justice system. In the past week, federal prosecutors have filed or unsealed new charges against two people in the region who allegedly participated in the riots.
The latest to be charged was Richard Michetti, a Ridley Park man who sent photos and videos of the breach of the Capitol to an ex-girlfriend. Along with a selfie standing on the steps of the Capitol on January 6 and other media, he also sent text messages casting doubts on the legitimacy of the November 2020 election.
"If you can't see the election was stolen you're a moron," Michetti allegedly wrote, according to court filings.
The former romantic acquaintance turned the exchange over to the Federal Bureau of Investigation who arraigned Michetti on charges of entering a restricted building, violent entry and disorderly conduct in federal court in Philadelphia on Tuesday.
He will reportedly appear in U.S. District Court in Washington by video on Monday.
Robert Sanford, a retired firefighter from Delaware County, was charged by federal authorities in January after he was caught on tape allegedly throwing a fire extinguisher at a group of Capitol Police, striking one in the head. While none were seriously injured, Sanford later turned himself in to face felony charges that include assaulting federal officers.
He is currently being held in Washington D.C. where he was transferred at the request of federal prosecutors. Sanford has requested a reconsideration of his detention ahead of trial, which was partially predicated on federal prosecutors' allegation they discovered a T-shirt linked to the Proud Boys, a far-right extremist group. A filing from Sanford's defense attorney states the government made this statement in error.
Ryan Samsel, a 37-year-old Bristol resident, is alleged by federal law enforcement to have led a group in a charge that toppled police barricades outside the Capitol complex. The fracas, which was caught in a viral video, toppled a police officer who was knocked unconscious and later hospitalized. Authorities say Samsel is visible during the confrontation wearing a red "Make America Great Again" hat.
IMPORTANT: this is exact moment the siege of the Capitol building began as the two men in front ripped down a preliminary barrier & rushed officers who were behind a 2nd barrier

They then encouraged others to follow their lead. Officers appeared to be taken completely off guard pic.twitter.com/LE0a01PXBi

— ELIJAH SCHAFFER (@ElijahSchaffer) January 6, 2021
Samsel was on parole already, wanted on a 2019 warrant for another alleged assault and has other criminal incidents in his past. He was charged last month with assaulting an officer and is in custody awaiting a preliminary hearing in Washington D.C.
However, a tipster notified authorities that he had travelled to the D.C. rally with girlfriend Raechel Genco, another Bucks County resident. Samsel initially maintained Genco had not passed police barricades, but she was later identified in photos on restricted grounds around the Capitol on Jan. 6. Federal prosecutors unsealed charges against her over that and other alleged offenses this week.
Dawn Bancroft, a gym owner from Doylestown, and Diana Santos-Smith, a fellow Bucks County resident, were both arrested after a tip led investigators to a video allegedly showing the pair breaching the Capitol building through a broken window.
Prosecutors also allege Bancroft is audible on a recording threatening Democratic House Speaker Nancy Pelosi.
"We were looking for Nancy to shoot her in the friggin' brain but we didn't find her," Bancroft is alleged to have said.
Bancroft was charged along with Santos-Smith with knowingly entering and remaining in a restricted building, engaging in disorderly or disruptive conduct in restricted buildings or grounds, and violent entry and disorderly conduct.
Both were released on $100,000 bail in late January, after agreeing to certain pretrial conditions, including a ban on setting foot in Washington D.C. unless required by court.
James Sinclair, a 38-year-old from Bensalem, had traveled to Washington with his wife to attend the Trump rally and had earlier posted quotes on social media contesting election results.
"We will not accept this fraudulent election," Sinclair wrote.
Unlike the others, Sinclair was arrested in Washington, D.C. over alleged misconduct some time after the events of Jan. 6. Police found the Bensalem man smoking outside his hotel that evening, in violation of a curfew order imposed after the breach of the Capitol.
District police say Sinclair was cuffed after he ignored several warnings from officers to return to his room. He was later found to be in possession of brass knuckles, which are illegal in Washington D.C. He was charged with a single misdemeanor count for possessing a "prohibited weapon."
His case is still pending in city courts.
Additionally, seven SEPTA transit police and a Philadelphia Police detective were found to have attended the Jan. 6th rally. The transit agency said an internal investigation is ongoing, while the Philadelphia police transferred the aforementioned detective out of a job in the department's recruitment division. None are believed to have participated in acts of violence or trespassing.
At least 28 Pennsylvanians in all face criminal charges over their actions on Jan. 6th. See more details on charges filed against people from the region on NPR's tracker.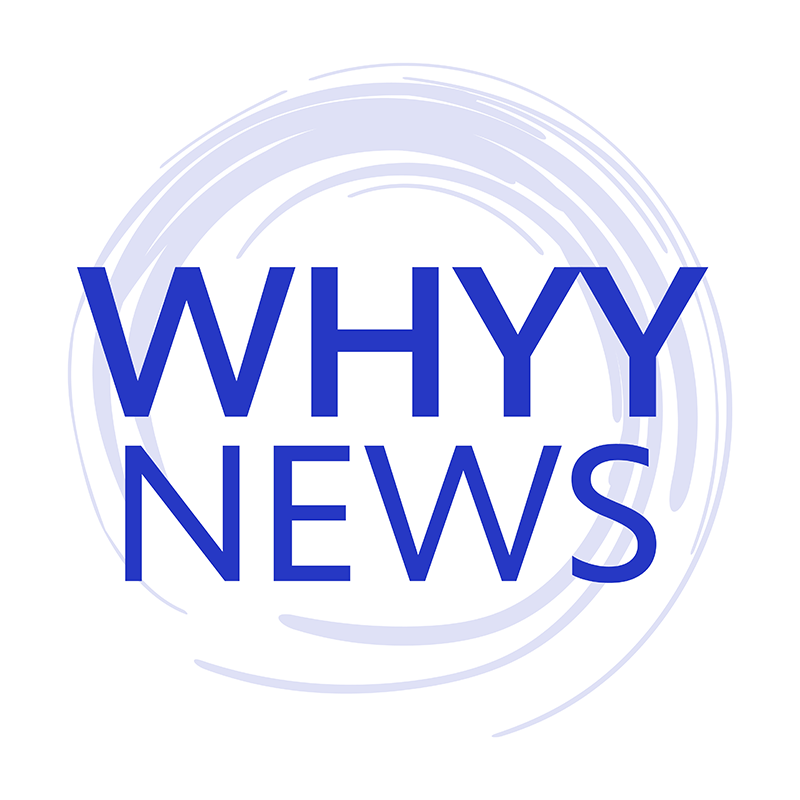 Get daily updates from WHYY News!
WHYY is your source for fact-based, in-depth journalism and information. As a nonprofit organization, we rely on financial support from readers like you. Please give today.