'Sextortion' bill would criminalize sexual coercion in Pa.
Ten other states have criminalized sexual extortion within the past two years.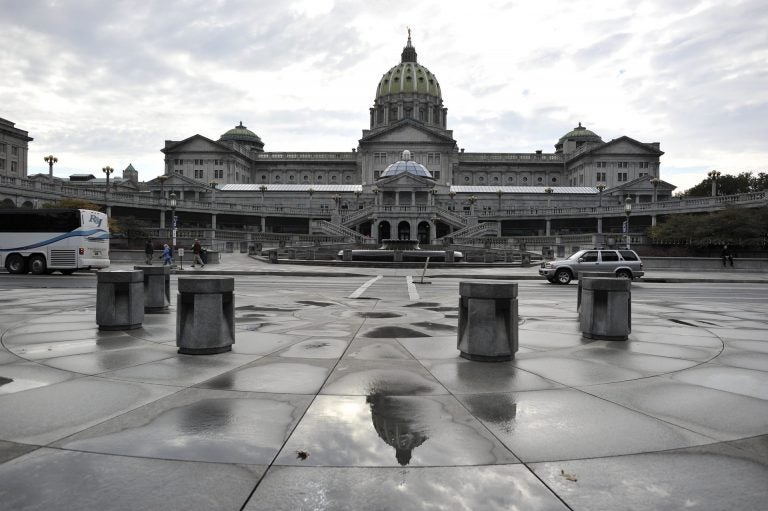 This article originally appeared on PA Post. 
Several states have passed laws in the last few years creating the crime of sexual extortion, or "sextortion."
Pennsylvania could be next.
Bills in each chamber of the General Assembly would criminalize coercing someone into having sex or producing sexual images or videos, by threatening harm or to withhold something of value.
Basically, extortion. Except the perpetrator demands sex instead of money.
State Sen. Judy Schwank, a Berks County Democrat, is one of the sponsors.
"We heard of some cases, and felt it was important to finally have criminalization of this type of behavior so that people can be prosecuted, and – even more importantly – perhaps discourage this kind of behavior from happening," Schwank said.
Schwank outlined some scenarios that would fall under the proposed statute.
"It certainly needs to be an explicit proposition: If you do not provide what has been demanded, then there are consequences to that. Perhaps you may be evicted from your apartment, or you may not receive a child support payment, as a result of not following through (with) the behavior that has been asked of you," Schwank said.
Greg Rowe is policy director at the Pennsylvania District Attorneys Association, which has been working on the legislation.
"[The perpetrator] is often somebody who pretends to be somebody else on a dating website," Rowe said. "Or, if [the victim] is a teen, somebody who's feigning interest and then gets ahold of an intimate image. Once that happens, that's all the perpetrator needs, and then the cycle of degradation begins."
Rowe said current statutes don't really fit these scenarios appropriately and end up leading to "other, less serious [charges]: corruption of minors, endangering the welfare of a child."
"There is something to be said about creating a statute that addresses a particular area, to have something that's right on point. It really helps – particularly given the nature of abuse, sexual abuse, crimes involving minors, all of those [types of cases] – it really helps the victim know that … they're not the only one, and that help is available, and that this is something that, unfortunately, has happened to others as well. And there's no reason for shame," Rowe said.
The offense would have a two-year statute of limitations, Rowe said, and would not require those convicted to register as sex offenders.
A similar proposal got through the state Senate last session but failed to make it out of the House of Representatives.
The current version is already through the Senate's Judiciary Committee, though. And its companion is expected to go to a House Judiciary Committee vote by the end of May, according to the panel's chairman, Rep. Rob Kauffman, R-Franklin.
Ten states have enacted similar laws during the past couple years: West Virginia, Maryland, New York, Rhode Island and Arizona last year, following Utah, Arkansas, Texas, California and Alabama in 2017.
Schwank says the commonwealth's legislation is more specific in describing the conduct that's illegal, which is intended to help prosecutors' cases.
It also isn't limited to electronic activity, said Kristen Houser, chief public affairs officer for the Pennsylvania Coalition Against Rape.
"Certainly, electronic communications like hacking happen a lot," Houser said. "But it also happens in situations involving housing, rent and other basic necessities, arranging transportation."
Federal legislation has been introduced during the last two sessions of Congress; currently, the issue's addressed in an amendment to the proposed Violence Against Women Act reauthorization.

WHYY is your source for fact-based, in-depth journalism and information. As a nonprofit organization, we rely on financial support from readers like you. Please give today.