September 16: Park(ing) Day | Liberty on the River | American Street's identity crisis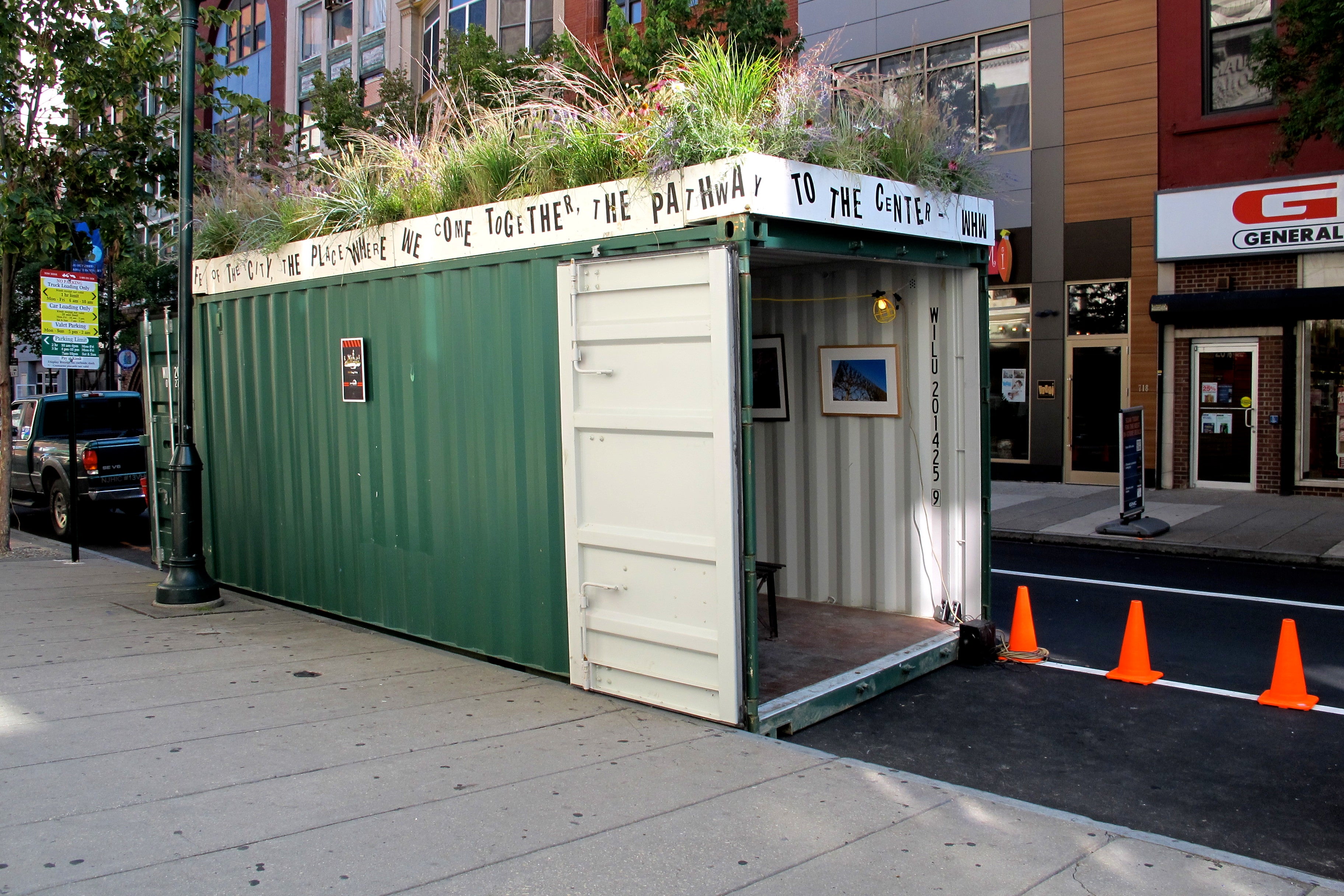 It's Philly's 9th annual Park(ing) Day today. Go exploring in-street installations that put the park in parking spots.
K4 is proposing a multi-tower development at the Sheet Metal Workers property called Liberty on the River, and is asking Councilman Mark Squilla to change the Central Delaware Zoning Overlay to do it, Jacob Adelman reports. The overlay exists to implement the Master Plan for the Central Delaware, the result of a civic vision developed with the input of thousands of Philadelphians. "For us, going higher is better than going squatter," Jeffrey Kozero of K4 told Pennsporters in a meeting this week. For his part, Squilla says no change without community support.
Billy Penn advises us: Don't drink the water at Dilworth Park's fountain.
Who is American Street for? Samantha Melamed explores American Street's identity crisis, promoted as an industrial corridor for years but transitioning to something much more mixed. The tension is now found between industry, residential growth, zoning changes, and a plan to redesign the street is challenging Kensington neighbors.
Curbed checks in on the shifting Schuylkill River side of our skyline, with updates on FMC Tower, One Riverside and CHOP's new research building.
Former Streets Commissioner Donald Carlton went back to work, demoted, this week after a suspension due to an arrest, Juila Terruso reports. Carlton is now deputy streets commissioner, which pays $120,000 instead of the $150,000 he earned as commissioner.