SEPTA holds public hearing for 2016 Capital Budget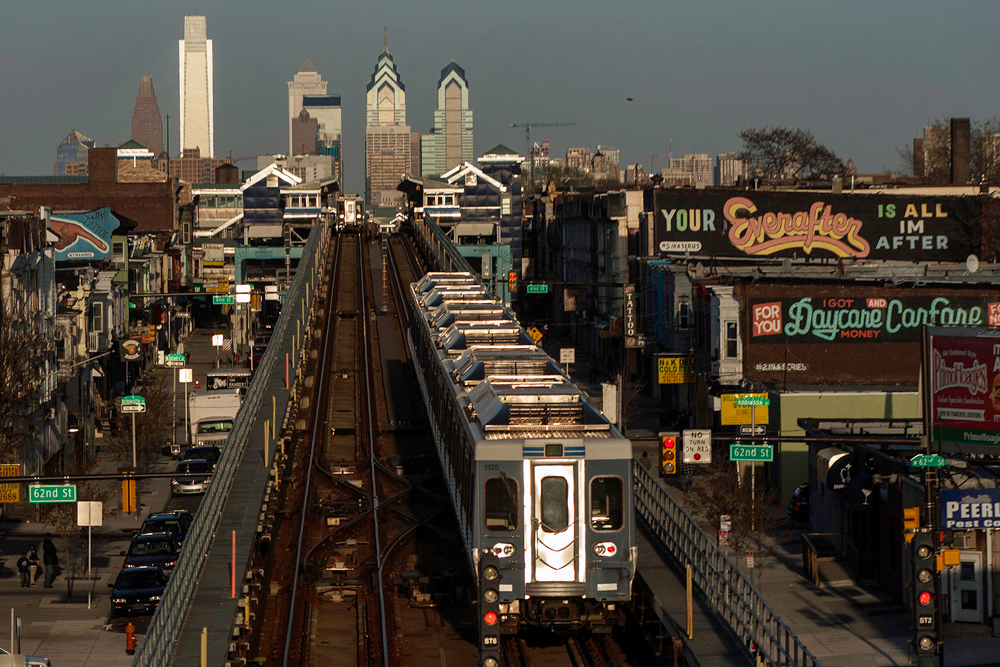 A panel of SEPTA officials listened as riders testified at a 2016 capital budget public hearing Tuesday at the authority's headquarters, one of two SEPTA has planned today. The capital budget includes all major construction and repair plans, from station fixes to vehicle purchases.
Public commenting remains open until May 4, 2015. The public can comment on the SEPTA website. All comments will be forwarded to Joe O'Malley, who is serving as hearing examiner for the capital budget. After the 4th, O'Malley will present his recommendations to the SEPTA Board, which will be presented to the Board at its May meeting.
Below are some highlights from this afternoon's budget presentation and the public comments:
(SEPTA)

(SEPTA)
Station Improvements: SEPTA has $47.7 million slated for improvements to stations across its system. City Hall and 15th Street Station will get $5 million worth of upgrades in the coming year, the first part of a multi-year $146.5 million overhaul the authority has planned. 40th Street Station on the Market Frankford is in the middle of a $9.62 million dollar overhaul to make the station fully ADA compliant.
During public comment period, Thaddeus Robinson from SEPTA's Advisory Committee for Accessible Transportation called on the authority to speed up plans to make the 11th Street Station on the Market Frankford Line compliant with the Americans with Disabilities Act of 1990. Currently, that station is non-compliant, and SEPTA has no plans for making it accessible within the next five years, even though, as Robinson noted, two new, major developments were planned nearby: the new East Market development and the complete renovation of the Gallery.
"When the elevator goes down at 8th and Market, the next closest station is either 5th and Market or 13th," said Robinson. "And I've done that push."
"That's a five block push or you have to go three blocks," he said.
Under the currently proposed spending plan, SEPTA wouldn't begin work on making the 11th Street Station ADA compliant until 2021 at the earliest.
Real-Time Passenger Information: The capital budget calls for $32.5 million for replacing the current Computer Aided Radio Dispatch system, which will mean real time system updates. Another $26.5 million will go to upgrade public "Audio Visual Public Address" equipment at regional rail, subway/elevated and trolley stations – in other words, new displays tell you when your next train arrives.
SEPTA Key: Spending on SEPTA Key implementation will jump up to $45 million from the $25.36 spent already. SEPTA moved recently from Phase 1's design and planning into Phase 2's testing and installation on rapid transit. The budget also calls for $82 million in FY2017 and $74.64 in 2018, hinting that the start of Phase 3's implementation on regional rail, parking operations and the Customized Community Transportation (CCT) system may take a while longer still.
Restoration of Elwyn to Wawa Rail Service: Despite how it sounds, this doesn't mean the rebirth of a magical elf train that takes hungry riders straight to a nearby Wawa. Rather, it's merely restoring regional rail service to the Delaware County town that lent its name to the beloved hoagie and ice tea purveyor. Thanks to Act 89, SEPTA has the funds to start looking at making the rail improvements, bridge replacements and construction of a new station in Wawa. If approved, $1 million will be spent next year in getting this $105 million project started.
Vehicle Acquisition: SEPTA has $160.47 million slated for vehicle purchases and overhauls. The authority is continuing to buy new buses as part of a multi-year overhaul of its 1,400-vehicle fleet: delivery of 90 forty-foot hybrid and 185 sixty-foot articulated hybrid buses. Additionally, the CCT paratransit program should get another 63 vehicles. And as PlanPhilly has reported earlier, new electric locomotives are on their way to help push and pull bi-level regional rail cars on its busier lines.
The largest expense is vehicle overhaul, though: $71 million will go to vehicle maintenance and equipment upgrades like engine overhauls, floor replacements, seat replacements, and lighting improvements.
Somewhat disturbingly, the maintenance includes something described as "trap door and double-ended blower overhauls" on the Silverliner IVs. Thankfully, SEPTA spokesman was able to confirm that those were NOT unruly passenger removal systems. "Those are the covers over the stairs used at low level platform stations," he said, noting "sometimes the railroading terminology lends itself to ridiculous imagery." Unruly passengers can, however, expect a visit from SEPTA police and a cheese sandwich.
Really important stuff that most people find boring because it happens out of sight:
SEPTA plans to spend $48 million on bridge repairs and replacements, which includes a few over 100 year-old spans. Another $35.5 million will go to track and catenary work. $25.7 million will improve maintenance shops and office works, including fixing roofs to garages. $17.5 million will improve substations all over the system and $15 million will be spent on track and right-of-way improvements.
All of these are less exciting than new payment systems or restored service, and less nice looking like renovated stations, but they are what keep the trains running safely and more-or-less on time.
Check out the capital budget here and remember to submit your comments before May 4th here.