Scott Wagner proposes plan to combat opioid crisis
Wagner said that Gov. Tom Wolf has not done enough to combat the opioid epidemic.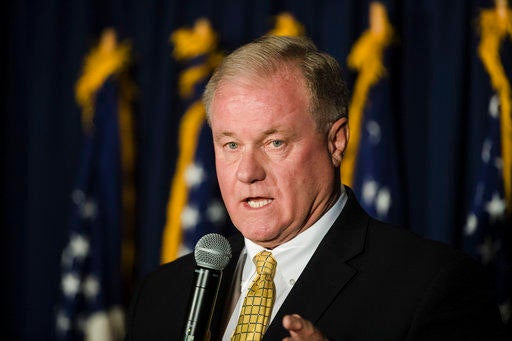 A new plan to combat the opioid crisis was released this week by gubernatorial candidate Scott Wagner. The Republican discussed the plan on Thursday at an event outside Pittsburgh, and said that Gov. Tom Wolf has not done enough to combat the opioid epidemic.
"You know the governor's plan may be a great plan," said Wagner. "But the Governor is not putting 1,000 percent of himself behind this. You need a leader, you need a warrior out in front of this plan saying 'this is what we're gonna do.' But he delegates it out to everybody and guess what, crumbs and big pieces are falling off the table."
Wagner's proposal has many components, including suing drug manufacturers, and making the death penalty an option for drug dealers. Wagner also wants to increase law enforcement, and says he would pay for it by cutting the Cash Assistance Program. The state program provides money to some of Pennsylvania's poorest residents.
"We're gonna find the money, that's my job," said Wagner. "I run businesses. I've started businesses from scratch. I didn't learn what I learned in a classroom, I learned it on the streets from running businesses and being held accountable."
In response to his opponent's plan, Wolf's campaign said that Wagner wants to roll back Medicaid expansion, which many people who suffer from substance abuse depend on.
WHYY is your source for fact-based, in-depth journalism and information. As a nonprofit organization, we rely on financial support from readers like you. Please give today.