Rite Aid and CVS to close stores in 2022. What is driving the downturn?
This year saw the consolidation of big pharmacy chains around the country, even as they played a crucial role in COVID-19 testing and vaccination.
Rite Aid will close at least 63 stores next year, the pharmacy chain announced in a financial report filed this month.
The company, which will move its corporate headquarters from Camp Hill, Pennsylvania, to Philadelphia's Navy Yard sometime next year, operates 2,500 stores in 19 states, employing more than 51,000 people.
These closures are a part of a strategy to "reduce costs, drive improved profitability and ensure that we have a healthy foundation to grow from, with the right stores in the right locations," said Rite Aid's president and chief executive officer Heyward Donigan in a statement. The company expects to save $25 million with the move.
Asked how many of the closures would be in Pennsylvania, New Jersey, or Delaware, Rite Aid spokesperson Jeffrey Olson said, "Unfortunately, we're not able to provide a list."
This year saw the consolidation of big pharmacy chains around the country, even as they played a crucial role in COVID-19 testing and vaccination.
Donigan nodded to this tension in his announcement.
"Despite challenges in the labor market, our pharmacists and store teams were able to meet the unprecedented volumes for COVID and flu immunizations, COVID testing, and other clinical services," he said.
In November, CVS announced it would shutter 900 locations over three years, about 10% of its stores. A spokesperson for CVS said they would not share which locations will be closed until the spring. The company also announced it will specialize existing locations more, with the remaining stores a mix of primary care providers, wellness-oriented "HealthHUBS," and traditional stores.
"The reality is we have too many retail pharmacy locations in the United States," said Adam Fein, CEO of Drug Channels Institute, a Philadelphia-based research organization looking at the economics of the pharmaceutical industry.
Americans have around 60,000 places to buy prescription drugs between drugstores, independent pharmacies, supermarkets, and mass merchants, according to Fein. That number has been static even as other types of retailers, such as department stores, have had to retool their models and close locations as consumer habits changed.
At the same time, "the fastest growing part of the U.S. pharmaceutical industry is what are known as specialty drugs," said Fein. These relatively expensive drugs don't have a huge market because they tend to be for rarer ailments, such as specific cancer treatments. Regular pharmacies are not able to stock them, and instead compete with a growing number of other stores to stock high-volume, lower-priced drugs.
That market includes big players like Amazon and Walmart, who are making plays for more of the prescription drug market by offering discounts on popular drugs.
While most of the money in pharmacies is made in the back of the stores, where prescriptions are doled out, the general retail at the front of the stores is also in trouble, according to experts.
Pharmacies haven't been able to keep customers coming for the food, apparel, and cosmetic items they stock, retail analyst Neil Saunders told CNBC. That made them vulnerable when more specialized retailers arrived, for example Sephora poaching makeup customers.
CVS was still ranked the biggest supplier overall in 2020, according to the Drug Channels Institute. Rite Aid ranked 7, and Walmart, 5.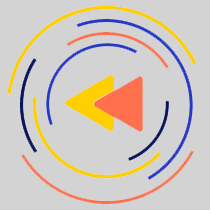 Saturdays just got more interesting.
WHYY is your source for fact-based, in-depth journalism and information. As a nonprofit organization, we rely on financial support from readers like you. Please give today.