Revel Casino sale to Canadian firm OK'd by bankruptcy judge
Listen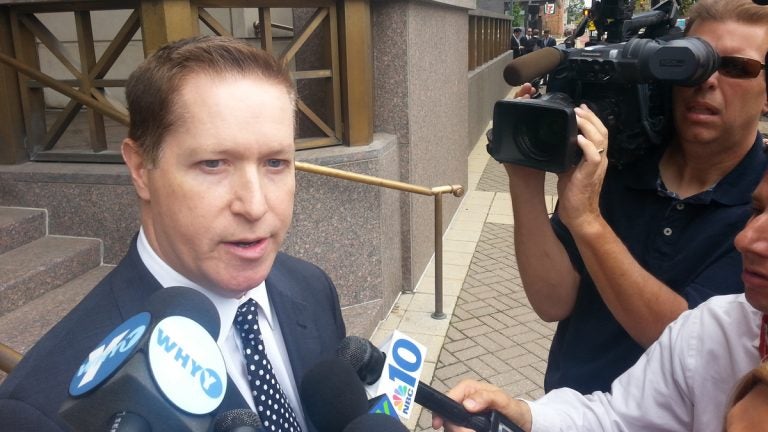 The winner in the battle to buy the Revel casino has been determined, but the losing party still won't concede that the war is over.
That became apparent Tuesday as federal Bankruptcy Court Judge Gloria Burns approved the sale of the Revel Casino in Atlantic City for $110 million to Brookfield Asset Management.
First, she heard a tale of 23 hours of final bidding that one person testified was like a three-ring circus. It came to a halt when Brookfield bid $110 million — contingent on the auction was ending within six hours.
When he testified Tuesday, Florida developer Glenn Straub called foul as he testified that he never expected an auction — and didn't bring his medication, which affected his health.
"I think we left Florida at 4 that morning to make sure we were here at 10 in the morning. It was supposed to be a small detail to just accept that we had not seen any other offer," he said.
Straub's arguments on why she should invalidate the sale to Brookfield didn't sway the judge.
The goal was finding the most money for the casino, which was built at a cost of $2.4 billion, said former Revel CEO Scott Kreeger.
"My focus is to find the right person to run Revel in the future and to help Atlantic City grow," he said.
Straub had previously offered $90 million as a "stalking horse" bidder.
Attorney John Cunningham, representing the Revel owners in the case, said he's glad that the facility will be returned to service as a casino.
"We're proposing to close within the next 60 days," he said. "When they are going to reopen, they have to go through New Jersey gaming approvals and the like but I would leave that answer to them as to when they are going to reopen."
A question that still remains is whether the facility will reopen as Revel or go by another name. The auction included rights to the Revel name, but Brookfield. a Toronto-based asset firm, isn't talking about the future.