Real NEastate: Tacony rental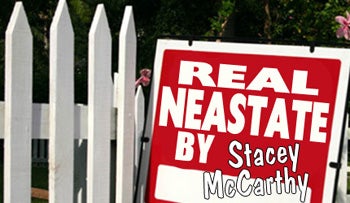 Q: I am moving so0n and I have been having a hard time selling my three-bedroom house in Tacony. Can I hold on to it as an investment property and rent it out?
A: Yes. If you can afford to move without selling your home in Tacony, it may be a good idea to rent it out in leiu of selling. Investing in real estate is a smart move in a buyers' market. It could be a good wealth-building opportunity for you if you handle it right.
First, check your finances. Make sure that you will be able to cover all the bills for an extended period of time. There may be times you can't find a tenant for a while, or your tenant stops paying. You should have in the bank no less than six months' reserves in case something goes wrong.
Second, be prepared to perform the duties of a landlord by making sure the home is always in proper working order. If you are not handy or are moving far away, hire a management company to do it for you.
Third, apply for a housing rental license with the City of Philadelphia. When you find a tenant, you also need to obtain a Certificate of Rental Suitability. You will need to follow the law in the city and state regarding rentals. You can find more info on the city's Web site.
Lastly, make sure you have a legal and signed lease between you and your renter with clearly defined terms. If you need help finding a tenant, you can hire a realtor to do it for you. Usually, your realtor will help you with the lease, too.
Good Luck!
Stacey McCarthy is a real estate agent with the McCarthy Group of Keller Williams. Her Real NEastate column appears every Wednesday on NEastPhilly.com. See others here. Read other NEast Philly columns here.