Real estate transfer taxes in Delaware rose in 2017 to plug a budget hole. Now there's bipartisan support to roll back that increase
The tax levied on the sale of property went to 4% in 2017. That's $12,000 on a $300,000 home. Proponents of the bill want to return the tax to 3%.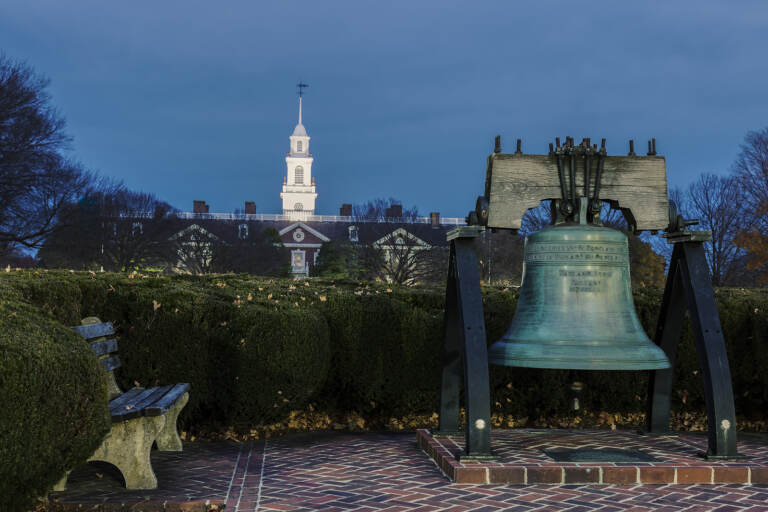 Five years ago, when Delaware was having serious financial issues, lawmakers agreed to raise some taxes and fees to meet the legal requirement of having a balanced budget.
One measure adopted was raising the real estate transfer tax from 3% to 4%. The tax is the money levied on the sale of property. For example, the tax on a home that sells for $300,000 is now $12,000, up from $9,000 before the 2017 increase.
That added 1% is by no means small change. For the current fiscal year that ends June 30, the tax is projected to generate more than $100 million for the state treasury.
But with the state currently experiencing a roughly $1 billion surplus, many lawmakers want to roll back the transfer tax to 3%. A bill recently introduced in the General Assembly has widespread if not majority support among both Democrats and Republicans.
There are 18 sponsors in the House, where the bill needs 21 votes to pass. And 10 members of the Senate are sponsors in a body where 11 votes are needed to pass.
The proposal comes as lawmakers are poised to spend roughly $200 million of the surplus on a $300 tax rebate for each person who filed a tax return in 2021 for the year 2020.
Proponents of re-setting the transfer tax back to 3% say they are hopeful of picking up the needed votes. They say that with housing prices at record highs, the tax decrease will help both first-time buyers with needed closing costs, as well as senior citizens who are selling their homes.
"Our high realty transfer tax is impacting two groups that can least afford it – millennials and seniors," said sponsor Rep. Mike Ramone, a Republican who has been trying since 2020 to get the 2017 increase rescinded. "If we can do something to both facilitate homeownership among young people while giving our older citizens a less costly opportunity to gracefully transition into their golden years, I think we have an obligation to do it."
Gov. John Carney, who supports the $300 tax rebate plan that likely will pass the General Assembly this week, was noncommittal on cutting the transfer tax. "We're following the legislative debate on this bill,'' Carney spokeswoman Emily David said.
Ramone said buyers and sellers typically split the transfer tax 50-50. But that formula has been upended during the pandemic, where the inventory of homes for sale has been low.
"The market is so strong that sometimes the buyer is being forced to pay the whole 4%" just to get their bid accepted," Ramone said.
Beyond the current inequity in who pays, Ramone says 3% is sufficient and argued that the state's current flush financial condition is reason enough to cut the rate. Ramone added that he didn't expect the 2017 increase to be a permanent one.
"It was part of a compromise that was used to fill in the deficit,'' Ramone said. "We were told that that was only temporary to get us through that time."
Ramone said he was gratified that Dover Democrat William Bush, a colleague in the House, agreed to be the lead sponsor in the Democrat-controlled body.
"I believe at least we're going to get a fair process after three years of trying to do this to reduce taxes,'' Ramone said.
Bush said he's hopeful of passage.
"This is a bill that people on both sides of the aisle support,'' he said. "We have increasing housing prices and we also have increasing interest rates. And, you know, it's really about affordability and helping the consumer and Delawareans.
"I just think it's something that we should really try to pursue this session and see if we can get it through. It's just a good bill to get people into houses."
WHYY is your source for fact-based, in-depth journalism and information. As a nonprofit organization, we rely on financial support from readers like you. Please give today.