A push to close the racial gap in maternal mortality rates in N.J.
First observed in 2016, Black Maternal Health Week is recognized from April 11-17 to call "attention and action" to "improving Black maternal health," according to the CDC.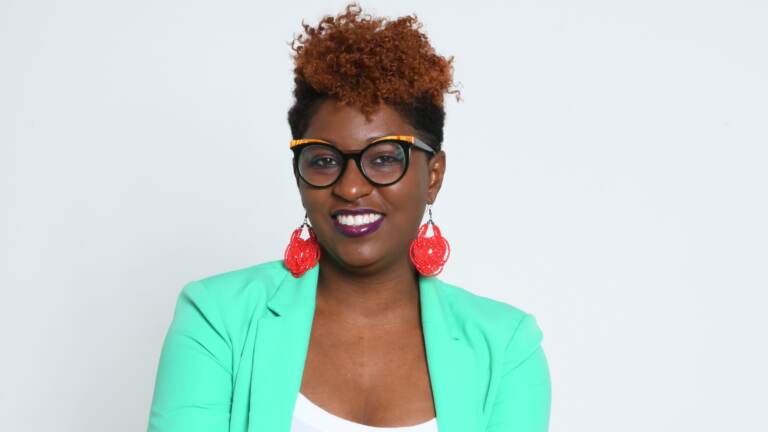 Jaye Wilson is helping other moms of color navigate a healthcare system that she said can oftentimes leave Black people to fend for themselves.
Wilson first experienced pregnancy at 19 and recalls doctors making false assumptions about her ability to pay for care and socioeconomic status that negatively impacted her prenatal experience.
After being diagnosed with preeclampsia, a pregnancy complication characterized by high blood pressure and potential organ failure, she said she felt doctors had left her with no other choice but to terminate her first pregnancy.
"I thought that [abortion] was the only decision that I could make. I kept asking for more information, but I just kept receiving pushback. [Doctors said], 'You have to hurry up and terminate the baby,'" Wilson said.
Knowing what she knows now, Wilson said she would have been able to make a more informed decision at the time.
"I do regret terminating that pregnancy, because I didn't feel like that was a decision that I made. I feel like it was a decision that was made for me instead of with me," Wilson acknowledged.
Eighteen years later, Wilson is the proud mom of two young daughters. Her experiences led her to found Melinated Moms, a community based company in New Jersey and Western New York that aims to create space for women who feel unseen and unheard, and dismantle the barriers associated with motherhood.
Wilson said she has worked with hundreds of families who have experienced similar hardships in the birthing process.
This week, Melinated Moms has hosted seminars and workshops to coincide with Black Maternal Health Week. They include panels about fighting stigma in childbirthing, and some of the speakers include state lawmaker Assemblywoman Angela McKnight (D-31) and "Snowfall" actress Angela Lewis.
Philadelphia native Cierra "Cici" Coleman, hosted a live broadcast on Melinated Moms' Instagram account on Tuesday about motherhood and living with HIV.
Coleman said she was diagnosed with HIV in 2008, two years before she gave birth to her son, and there is still stigma around being a parent with HIV.
She said doctors initially told her she would not be allowed to fulfill her desire to breastfeed her baby, because breastmilk can carry the HIV virus.
According to the National Library of Medicine, scientific breakthroughs have reduced the risk of transmitting HIV through breastmilk to less than 1% during the first six months after giving birth. And people who take antiretroviral treatment and reach "undetectable" status cannot transmit the disease through sexual intercourse.
However, Coleman, a project manager at the Philadelphia-based Well Project, said it is still a crime in many places for people with HIV to breastfeed.
"Birth control is 99% effective. And (people) come to me beaming about those statistics. But then when it comes to something like HIV transmission, that 1% becomes so big," Coleman said. "It's because of the stigma that we still experience here in our society."
First observed in 2016, Black Maternal Health Week is recognized from April 11-17 to call "attention and action" to "improving Black maternal health," according to the CDC.
Black parents and infants in the U.S. are three times more likely to die from pregnancy-related complications than white parents and infants. In New Jersey, they are seven times more likely to die due to pregnancy-related issues.
Tammy Murphy has made Black maternal health a defining issue throughout her time serving as New Jersey's First Lady. In 2021, she launched the Nurture New Jersey Health Plan, with the goal of cutting New Jersey's staggering Black maternal mortality rate in half by 2026.
On Wednesday, Murphy hosted a family festival in recognition of Black Maternal Week.
The festival took place at Southern Jersey Family Medical Center in Burlington City and featured maternal and infant health programs, along with resources and services provided by local, county, and state government agencies. It was held in collaboration with the Burke Foundation, Horizon Blue Cross Blue Shield of New Jersey, and the New Jersey Motor Vehicle Commission, or NJMVC.
"Everyone deserves access to affordable healthcare no matter who they are or where they live," said Wendy Moriarty, vice president and chief Medicaid officer at Horizon Blue Cross Blue Shield of New Jersey.
Wilson has championed legislation on the state and federal level to help bridge the gap in birthing care for parents of color — including a bill recently approved by the New Jersey Assembly Women and Children committee that would require physicians and midwives to provide information to prenatal patients about a range of birthing options in 10 different languages.
She also said she supports the federal "Black Maternal Health Momnibus Act of 2021," which would, among other things, invest in community-based organizations working to promote equity in maternal healthcare.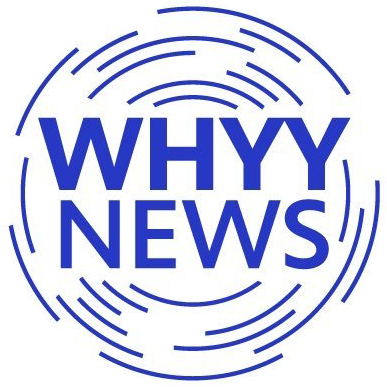 Get daily updates from WHYY News!
WHYY is your source for fact-based, in-depth journalism and information. As a nonprofit organization, we rely on financial support from readers like you. Please give today.