Quiet room offers break from Philly airport hustle and bustle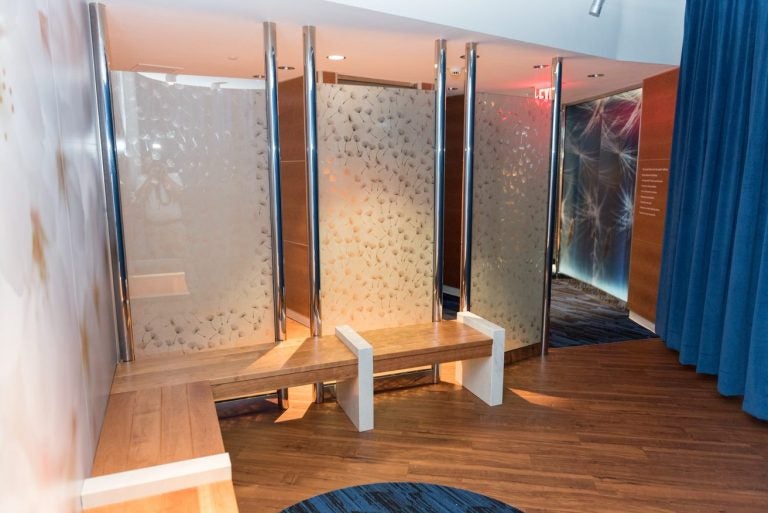 Travelers who come through Philadelphia International Airport will now have a place away from the madding crowds after clearing the TSA checkpoint in terminals D and E.
The new quiet room is not a chapel intended for prayer or religious reflection, said airport CEO Chellie Cameron, although it has amenities some people need before they can pray.
"We were able to bring in two distinct spaces with frosted panels in between them, with wooden benches," she said. "And there's a foot bath on one side, so if people want to wash their feet before they pray, they can do that."
It's also not designed specifically for parents traveling with autistic children, but could it be used as a place to have a respite from the airport hustle and bustle, Cameron said.
"The airlines themselves have a number of strategies and places for families with autistic children," she said. "This room is just another tool in the toolkit, but it wasn't designed for that."
Anyone who needs a quiet moment is welcome to the space. And if enough travelers make use of the room, the airport will try to find space for another one, Cameron said.