Prosecutors, defense attorney argue over inmate responsibility in deadly Del. riot trial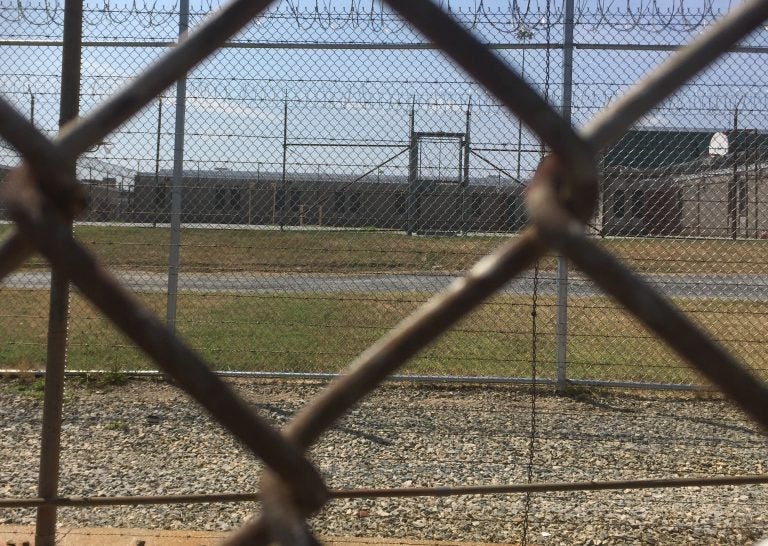 No one knows who delivered the final blow to Delaware correctional officer Lt. Steven Floyd. He died after a series of assaults during the 2017 prison takeover at the James T. Vaughn Correctional Center near Smyrna.
But more than a dozen inmates are charged with his murder — including Obadiah Miller, John Bramble, Kevin Berry and Abednego Baynes. They also face riot, conspiracy, assault and kidnapping charges.
During his closing arguments in the second trial for the Vaughn defendants, prosecutor John Downs said they all are responsible.
Under the "accomplice liability" law, all parties are responsible because they participated and conspired in the riot that led to the death, he said. Downs likened it to someone driving a friend to the bank, knowing the friend will rob it.
"In this riot, there were leaders, and there were soldiers. This trial is about four of the soldiers, four of the ones actively involved in subduing officers. This was a plan carried out with weapons and forced with violence. It was reasonably foreseeable that injury and death could result from those actions," he said.
"When someone gets involved in that plan, maybe they don't have a shank but knew shanks were being used and knew people were being beaten and bludgeoned, they're responsible for the actions."
Defense attorneys argued their clients mere presence isn't enough to prove guilt. As inmates confined to one space, the defendants had no other option but to be present at the scene of the riot, the lawyers argued.
Miller's attorney, Tony Figliola, said prosecutors are relying on accomplice liability because they don't have enough evidence.
"They don't have to prove who hit Floyd … They don't have to prove anything, if you buy accomplice liability," he said. "You cannot consider accomplice liability unless you unanimously agree that an accomplice-principal relationship exists. If you can't prove that, you have to consider what each individual defendant may have done."
That's why there are so many contradictions among witness testimonies, Figliola argued.
18 defendants, four trials
In 2017, 18 defendants were charged in connection with the deadly hostage taking — and 16 faced murder charges. One defendant died last year. This is the second of four trials for the defendants. In November, a 12-member jury cleared one defendant and found two others guilty of several charges.
During the riot, Floyd was restrained in a mop closet, while two other officers were confined in a supply closet. An inmate wielding a knife put a bag over a counselor's head and bound her feet while holding her captive in her office. The counselor was not physically harmed, prosecutors said.
The correctional officers trapped inside the supply closet testified they were beaten, had burning objects thrown on them, and could hear Floyd moaning in pain. Coroners testified that Floyd, had he been released earlier, could have survived his injuries. His body was found face down and handcuffed in water and trash in his office.
Downs reminded the jury witnesses say they saw Baynes, Berry and Bramble participating in attacks, and witnesses saw blood on the clothes of Berry and Bramble clothes. Miller was seen with a shank in his hand and blood on his clothes, according to some witnesses, and his DNA was found in the mop closet. Miller's attorney argued that he frequently used the closet, so his DNA would be found at the scene.
Defense attorneys argued none of the physical evidence is connected to the four defendants on trial.
They say the prosecution teams' inmate witnesses are unreliable, as their stories do not match up. The attorneys say while a couple witnesses testified they saw the defendants attacking the correctional officers, other witnesses testified the defendants weren't involved at all.
Downs argued it's natural for humans to remember major details and confuse the small things during a traumatic event.
"Witnesses testified what they saw from their vantage point," he added.
Downs also pointed to holes in the defendants' stories, arguing they too are unreliable.
Testimony from 'desperate' men
Defense attorneys also argued the inmate witnesses will say anything out of desperation to get a plea deal.
"It's all they have to hope for, it's all they have to live for," said Berry's attorney Andy Witherell. There are many motivations — from finding God to 'I want to get out of here.'"
The attorneys questioned the integrity of the prosecution's "star witness" Royal Downs. Downs is a convicted murderer who once headed a notorious Baltimore prison gang. He is already serving a life sentence, and prosecutors are recommending a sentence of up to three years for a single charge of riot that he pleaded guilty to earlier this year in return of his cooperation in the prison riot case.
"If you believe Royal Downs is calling the shots you can also believe Royal Downs is a person who didn't let Floyd out of that locker and release him," Figliola said. "When did he leave? When Floyd was dead. Why? Because Floyd could identify (him). What does he do? He gets out of Dodge early. He starts talking early. He gives his story early."
Prosecutor Downs, who said Royal Downs was the only inmate who received a deal, added witnesses did not receive any special treatment, even facing the consequences of being placed in protective quarters that prevent them from getting prison jobs.
Baynes is serving 18 years for second-degree murder. Berry is serving 14 years for first-degree robbery and other charges. Bramble is serving 40 years for various firearms, assault and home invasion offenses. Miller is supposed to be released in October after a 10-year sentence for manslaughter and weapons charges.
In December, the state paid $7.5 million to settle a lawsuit filed by six workers in the Department of Correction and five others — including Floyd's widow and children. The lawsuit was filed against the DOC and former Govs. Jack Markell and Ruth Ann Minner, as well as other prison and budget administrators. They were accused of failing to properly fund and operate the DOC and its facilities.
An independent review of the prison found a dysfunctional, adversarial culture between prison leaders and the rank and file, and correctional officers and inmates; all, the report states, contributed to the deadly siege.