Proposed constitutional amendment threatens independence of Pa. appellate courts
Deborah Gross, president and CEO of Pennsylvanians for Modern Courts, and Lauren P. McKenna, chancellor of the Philadelphia Bar Association, argue that House Bill 38 threatens
A proposed amendment to Pennsylvania's Constitution currently making its way through the General Assembly is a wolf in sheep's clothing.
Supporters of House Bill 38 say it is intended to give individual Pennsylvanians more of a voice in how statewide judges are elected. In reality, the legislation would disenfranchise all voters in the state by taking away much of their voting power to elect these judges.
Right now, all Pennsylvania voters can vote to elect the 31 judges who serve on the state Supreme Court, Superior Court, and Commonwealth Court. While many Pennsylvanians may not know their names, these judges make decisions that affect us all in myriad ways.
House Bill 38 proposes to amend the Pennsylvania Constitution, changing the way these appellate judges are elected by carving the commonwealth up into a series of geographical districts. If this amendment passes, it would divide the election of Justices of the Supreme Court of Pennsylvania into seven districts, the election of Judges of the Superior Court into 15 districts, and the election of Judges of the Commonwealth Court into nine districts.
Such a change has wide-ranging consequences. For example, instead of voting for candidates for each of the 31 appellate judicial seats, Pennsylvania voters would be eligible to cast a ballot for just three — one Supreme Court judge, one Superior Court judge, and one Commonwealth Court judge from their district. As a result, voters may only cast a ballot for a statewide judgeship once a decade, instead of nearly every year.
House Bill 38 purports to "solve" a problem that doesn't exist: creating geographic diversity on the statewide courts. Meanwhile, its passage would imperil efforts to make the courts more inclusive by increasing racial, gender, and socioeconomic diversity, all of which are vital to a well-functioning court system.
By creating what amounts to representative districts for appellate judges, the amendment would elevate partisan politics over qualifications in the selection process. An appellate court candidate's political views and financial resources would take precedence over their accomplishments and make sitting appellate court judges beholden to constituencies to retain their positions, putting the independence of our judiciary at stake.
A judge's sole constituency should be the law. Judges should be able to decide cases based only on how to interpret the law, not pressure from a group of local constituents with the power to influence their election. Remaining true to this tenet of our democracy is at the heart of keeping our judiciary healthy and well-functioning.
To take effect, House Bill 38 must pass the Pennsylvania Legislature this session, then appear on the ballot and win voters' approval. The General Assembly is rushing to approve this measure in time for it to appear on the May primary ballot, an off-year election in which voter turnout is traditionally low.
This rush points to a complete lack of transparency. There have been no public hearings, no testimony, and limited input from interested citizens.
To preserve a judiciary that is independent and representative of all Pennsylvanians, House Bill 38 must be defeated.
—
Deborah Gross is the president and CEO of Pennsylvanians for Modern Courts. Lauren P. McKenna is the chancellor of the Philadelphia Bar Association.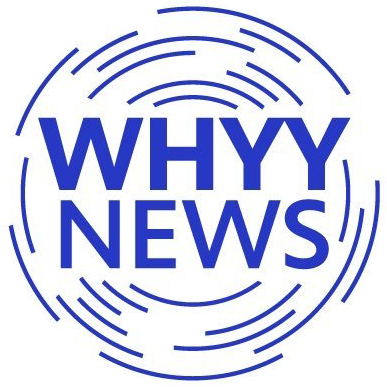 Get daily updates from WHYY News!
WHYY is your source for fact-based, in-depth journalism and information. As a nonprofit organization, we rely on financial support from readers like you. Please give today.