Political newcomer resigns Philly post, clearing way to challenge U.S. Rep. Brady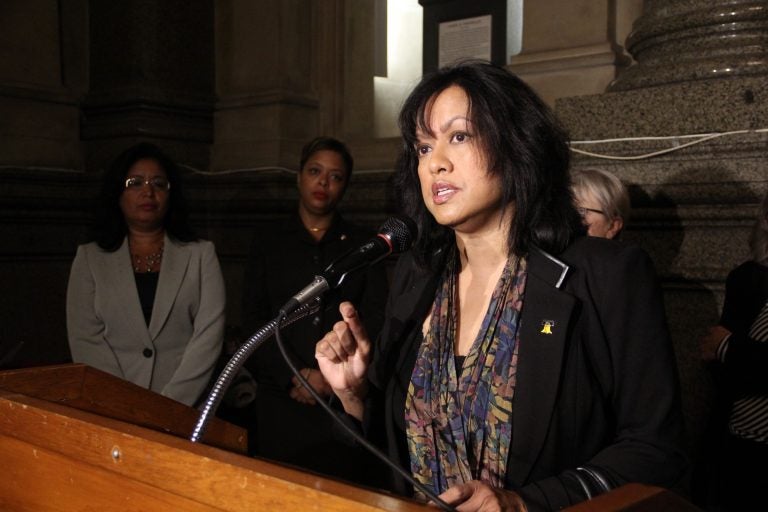 A deputy Philadelphia mayor has resigned to run against veteran U.S. Rep. Bob Brady, who's been mired in political trouble.
Nina Ahmad has finished her last day as Philadelphia Deputy Mayor for Public Engagement, clearing the way for her to challenge Brady for the Democratic nomination.
Ahmad says she believes she can be part of a wave of progressive change coming to Congress next year.
"I'm excited about this new step, but it truly is the culmination of many years of work making sure voices that are marginalized are heard, and making sure that Philadelphia is a warm and inclusive city," she said.
And she already has ideas for how the job could be done differently.
"A data driven agenda that really takes people's voices into account and has them as partners in developing — that would really be helpful creating more equity and fairness in multiple arenas," she said.
Brady, the incumbent who also is chairman of the Philadelphia Democratic Party, appears to have avoided indictment for allegedly paying a rival to drop out of the race in 2012.
Two people have pleaded guilty and two have been charged in the investigation, but Brady isn't concerned about Ahmed or any other challenger.
"That's fine, bring it on, I love challengers, I wish her well," he said.
In a city where Democrats outnumber Republicans nearly 7 to 1, the primary election is the key contest.
WHYY is your source for fact-based, in-depth journalism and information. As a nonprofit organization, we rely on financial support from readers like you. Please give today.