Police alert for Bustleton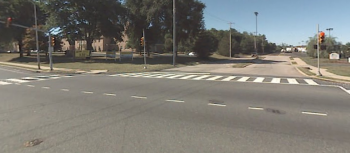 The Special Victims Unit of the Philadelphia Police Department has issued an alert for a possible abduction attempt in Bustleton yesterday.
The bulletin reports an 8-year-old girl was walking home from school with her sister yesterday when they were approached at Red Lion Road and Jamison Avenue by a man who offered them candy. The girls refused the candy and ran away. They describe the suspect as an Indian male in his 60s, about 5-feet-5 with a thin build. He was wearing a tan jacket and pants at the time of incident.
Thanks to the West Frankfor Town Watch for passing along this information.