Poem: Psalm for the driver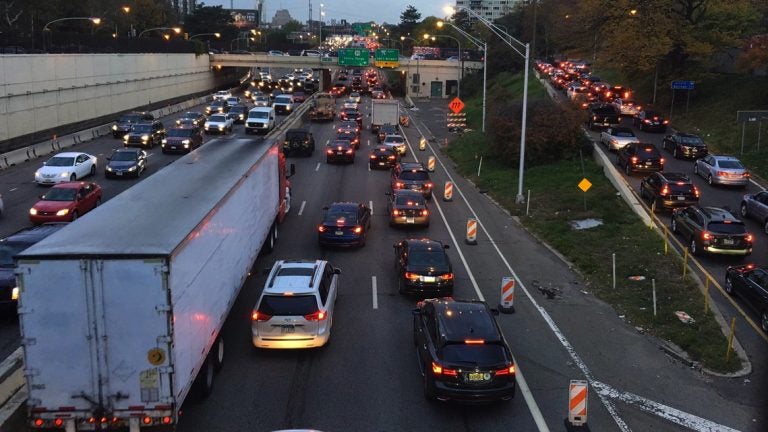 Hey you, driver of the red Toyota Tercel with your capricious
relationship to speed limits, your tailgating, your stupid, ugly mustache.
I wanted to smite you a minute ago, raised my fist
as you cut me off.  Now I'm back in front, but stuck behind
a felled truck that's draped across the Boulevard like a dragon,
causing all kinds of cursing, seething, gnashing of teeth
on steering wheels, and I can see you.
I can see the deep nave
of your face, lines like pews scratched
across the skin of your cheeks and forehead.
I can see the furrowed pillars rising from your lips,
the thick cracks around your eyes, like broken
stained-glass windows where rain tears in during the storm
that is your life. I see you and wonder:
Is your wife dying at home in her bed, her pain
the pain that slumps your shoulders?
Does your daughter love you with fierce gratitude?
Is your son lost in the wilderness of Kensington,
a parishioner at the cathedral of desperation,
prostrate before that god who has taken a whole world of goodness
and desecrated it beyond earthly restoration?
Did your father die, unrepentant and loved, in your arms?
Hey you, driver of the red Toyota Tercel, I see you.
I see you and I wonder about the cross you carry,
about your sacrifice. I wonder about the flame
that burns in the sanctuary of your heart.
I see you now, stricken by splendor.
I see you, gracious, mysterious, forgotten brother.
I see you, oh wonder of wonders.