Picking up on signs: (de)sign controls, visual preferences, digital billboards, and wayfinding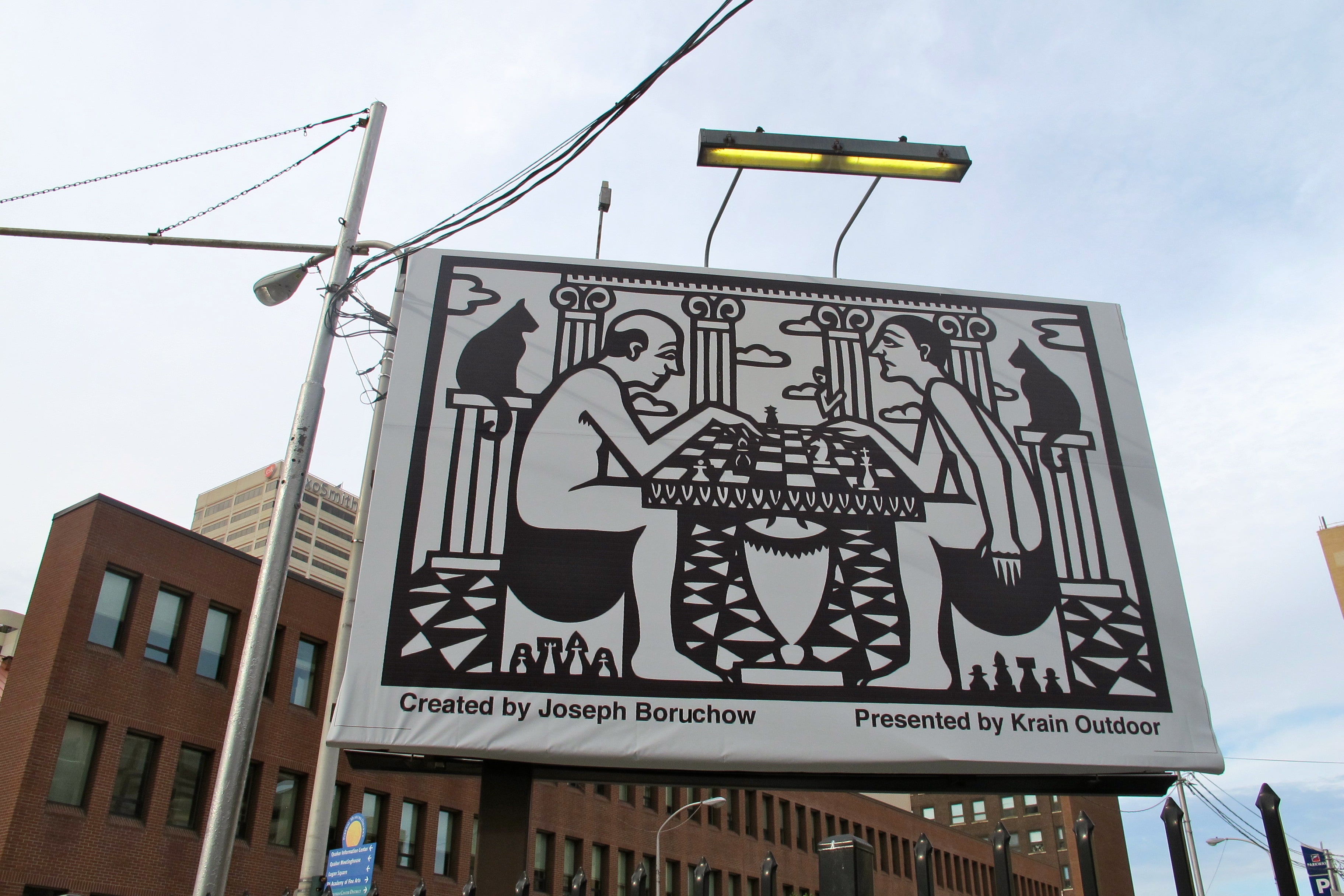 Philly is a sign-heavy city. And it seems that our signage big and small is getting lots of attention lately. I've mentioned the push to legalize bandit signs, billboard art, and sell advertising space on public property, but oh is there more:
The Design Advocacy Group's February meeting (at 1218 Arch Street on Thursday 2/2 at 8am) will focus on the issue of sign controls, marshaling the expertise of the design community to consider how the city ought to regulate signs (as part of the new zoning code) in light of business and community interests. And stay tuned for five public meetings this spring after draft sign controls are developed by the Planning Commission.
Meantime, as Jared Brey reported on PlanPhilly, the city wants to know what kinds of signs you prefer. Take the "Signage Visual Preference Survey" over on zoningmatters.org.
A New York Times article today takes a look at Market East's new digital sign district, and had this tidbit to share about the first signs we can expect thanks to the Philadelphia Media Network: Philadelphia Media Network will have two digital signs on Market Street and two on Ninth Street, and each sign will be about 14 feet wide and 45 feet long, said Joseph F. Coradino, the president of Preit Services and Preit-Rubin, the commercial development and management subsidiaries of the Pennsylvania Real Estate Investment Trust, the company that owns both the Gallery and the old Strawbridge site. Center City's round wayfinding signs were given a shout-out Tuesday in post on The Atlantic Cities. Do you dig the Walk!Philadelphia signage? Or are all our signs visual clutter?